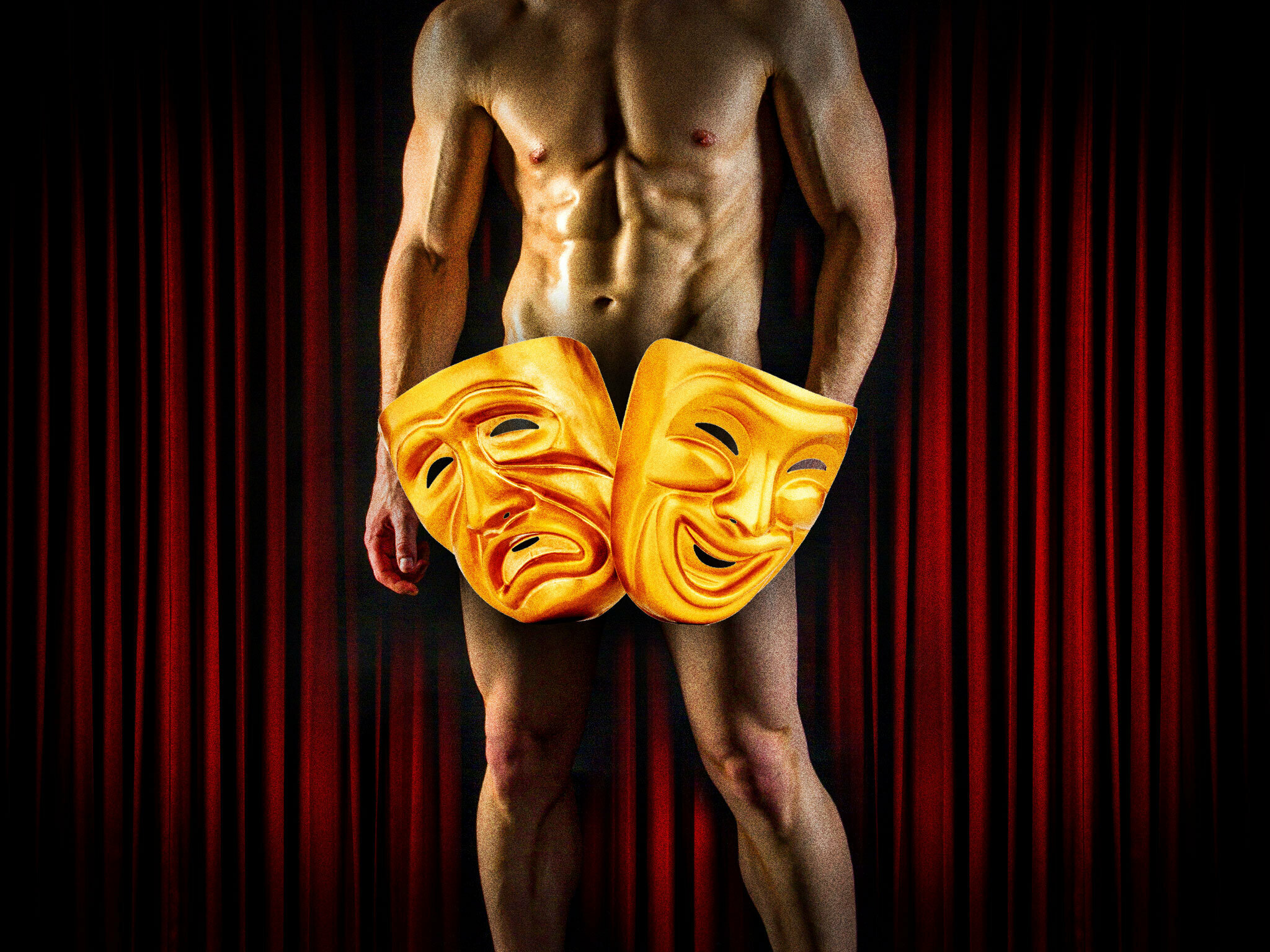 As with all scandals in London theatre, the latest scandal in London theatre feels very familiar.
The Mail Online found itself in trouble again last week after it cheerily published illicitly snapped nude pictures of the actor James Norton in the new stage adaptation of Hanya Yanagihara's bestselling novel 'A Little Life'. It was obviously unconscionable. But it was also totally inevitable: the play only had its first performance on March 14, and already the internet was buzzing with excitement at the fact the 'Happy Valley' star disrobes in it.
The fact of the matter is, the British always lose their shit when a celebrity gets their kit off on stage. Probably the most notorious theatre review of the modern era came from the Telegraph's former theatre critic Charles Spencer, who described the spectacle of a nude Nicole Kidman in the 1998 play 'The Blue Room' with the lunch-losing description 'pure theatrical Viagra'. There was so much hype around Kathleen Turner taking her top off in a 2000 production of 'The Graduate' that the Guardian's legendary theatre critic Michael Billington told me it's the only time his masters bought him a preview ticket, so he could flaunt the time-honored tradition of not reviewing until invited for press night. The tabloid newspapers of Great Britain almost had a collective meltdown in 2007, when Daniel Radcliffe stripped off onstage at the height of his Harry Potter fame in a revival of Peter Shaffer's masterpiece 'Equus'.
Why? Why are we like this?
Photo: Jan Versweyveld

James Norton (Jude)
Why? Why are we like this? Probably a combination of low-grade Page 3 perviness, deep-seated national repression that begets incredulity at the idea anyone would take their clothes off and a splash of toxic fandom.
That the aforementioned incidents all took place a comparatively long time ago doesn't prove we've moved on (clearly we haven't). Nudity has by no means disappeared from the stage: off the top of my head you can see plenty right now in Punchdrunk's 'The Burnt City'. But as a rule, I think there's less female nudity in the theatre than there was ten years ago, with an increasing wariness of being seen to objectify women. And celebrity nudity has certainly faded as camera phones have got better.
So why has heartthrob James Norton opted to strip off? In large part, it's because the play itself is an English version of its director Ivo van Hove's original Dutch production. The Dutch famously do not have a problem with nudity. Nor do many other European nations. Norton was unlikely to tell Van Hove – probably the most in-demand theatre director on the planet – that he'd need to tone things down because the English would freak out at his genitals. 
It's perhaps worth saying that as a rule, the nature of global celebrity means bigger international stars end up on the London stage than the Amsterdam stage. Nonetheless, the fact that other nations may not have quite the same opportunity as the British to embarrass themselves should not detract from the fact that it is deeply embarrassing. 
The debate is now moving on to whether phones should be confiscated or disabled in theatres. To be honest, the answer is fairly obvious: not for most shows, because usually there's zero chance of anybody in the audience taking an interesting photo, let alone an unethical one. But, in fact, two big London productions – 'The Burnt City' and 'Cabaret' – already enforce a phone ban. While both of those shows have notionally artistic reasons for doing so, there's no getting around the fact that if one was introduced for 'A Little Life' it would specifically be to guard the privacy of James Norton's penis. But that's where we are as a society – why pretend otherwise? If there's a naked celebrity in it, lock that phone away and throw away the key until after the curtain call, because London theatregoers are simply not to be trusted around a willy. 
'A Little Life' is at the Harold Pinter Theatre until Jun 18, and then the Savoy Theatre Jul 4-Aug 5.
The best new theatre shows to book for in 2023.
A huge Regency mansion in Dulwich is reopening as an arts centre.