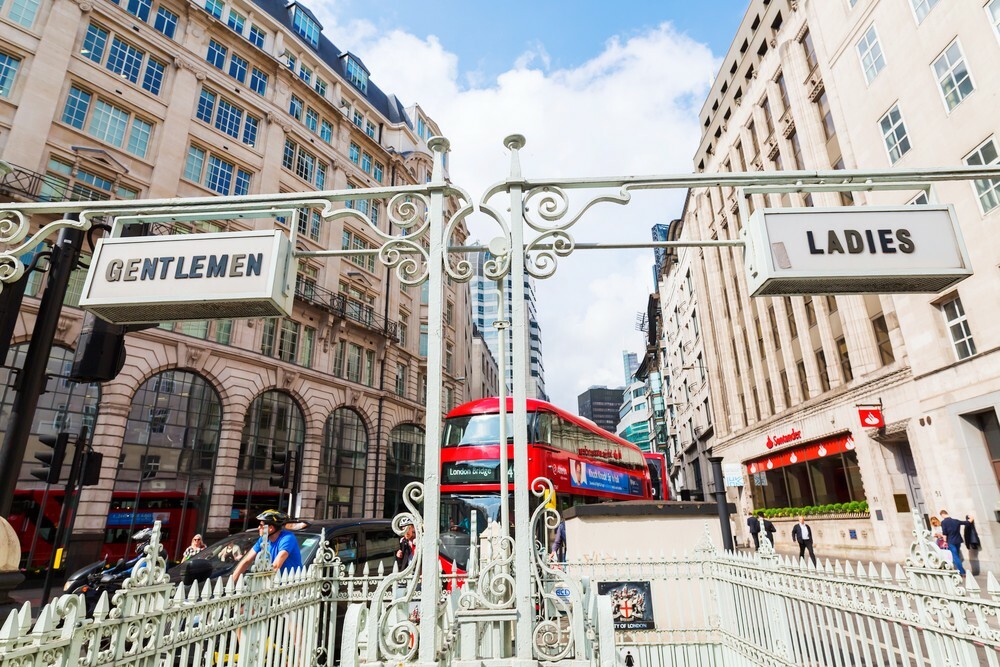 Ever wondered what the hell is going on with London's lack of public toilets? Well you're certainly not alone. Because if you live in the capital, it's more than likely you've been caught on the tube desperate for a pee, but haven't been able to find a loo. Now there's a study to confirm it's true: London's transport system is absolutely pants when it comes to finding a public lavvy. 
According to a study conducted by Caroline Russell, Green Party member of the London Assembly, less than a quarter of stations in zones one to three have toilets. Recording every loo on the London Underground, the analysis found that the Northern Line was the worst for not having bogs, as only 27 per cent of stations have a toilet.
Following the Northern Line for the least amount of toilets was the Hammersmith & City Line and the Overground, respectively. Bank station, which underwent a £700 million refurb over the past six years, still has no loos. The Thameslink, DLR and Tram services all performed very poorly too, having even fewer toilets than the Northern Line. 
The line with the best facilities is the Elizabeth Line, with only three of its stations lacking loos (two of the Lizzy Line's toilet-less stations included brand-new builds at Canary Wharf and Bond Street). Coming in second and third place were the Metropolitan Line and the Jubilee line, with 83 percent and 63 percent of stations having toilets respectively. 
The study noted that the lack of toilets isn't very accessible, as many Londoners plan their journeys around toilets, particularly older and disabled people, and those travelling with children.
Caroline Russell said in a statement: 'Too many Londoners live their daily lives with a "loo leash" that limits their travel.' A 'loo leash', coined by The Royal Society for Public Health, means that people who have fears about not being able to find a public toilet are less likely to go out.
You can read Russell's study in more detail here. 
ICYMI: here are all the London tube stations with toilets.
Listen to Time Out's brilliant new podcast 'Love Thy Neighbourhood': episode five with Helen Bauer in Waterloo is out now.
Stay in the loop: sign up for our free Time Out London newsletter for the best of the city, straight to your inbox.