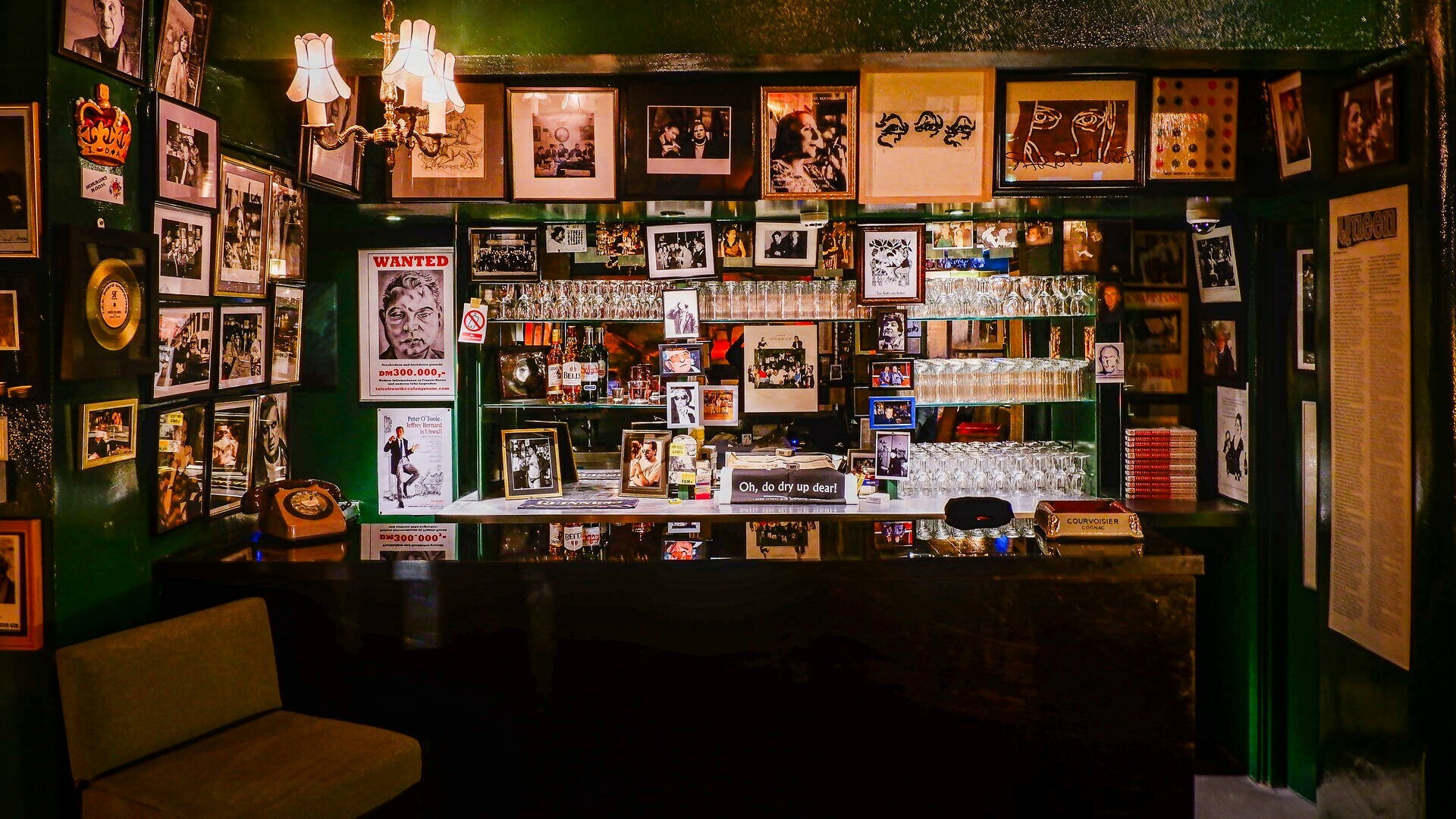 One of Soho's most-missed bars is set to return as an immersive art installation.
The sleazy and fabulously seedy Colony Room Club has been recreated in the basement of brand new restaurant and bar, Ziggy Green. Opening on November 22 at 4 Heddon Street (just off Regent's Street), Ziggy Green will host a 40 cover David Bowie-themed dining room on the ground floor, while the basement will be home to a revived Colony Room.
The original Colony Room Club opened in 1948 at 41 Dean Street. The private member's club was founded by Muriel Belcher, and became a bohemian and LGBTQ enclave, attracting the likes of Francis Bacon and Lucian Freud. Belcher passed away in 1979, and the club was taken over by barman Ian Board, and following his death in 1994, barman Michael Wojas. In the 1990s it became to Soho base of the Young British Artists group, and was frequented by Tracey Emin and Damien Hurst. The club closed for good in 2008. 
The recreation of the Colony Room Club has been presided over by painter Darren Coffield, who wrote 2020's 'Tales from the Colony Room', and the installation is based on an early 2000s version of the club.
It will feature 100s of original and recreated artworks, including a portrait of famed Soho dandy Sebastian Horsley by Maggi Hambling, and of Francis Bacon by Michael Clarke. Original artefacts from the club will also be on display. As with the original club, no phones are allowed, and prices will be set as they were in 2008, including a Beefeater gin and tonic for £4.
Ziggy Green opens at 4 Heddon Street on November 22. The Colony Room Club will be open on a walk-in basis only, from 3-11pm, seven days a week, and for a limited time only. 
Did you see that London now officially has more ultra-expensive restaurants than ever?
Plus: beloved artisan bakery Astrid is opening its first permanent shop in north London.