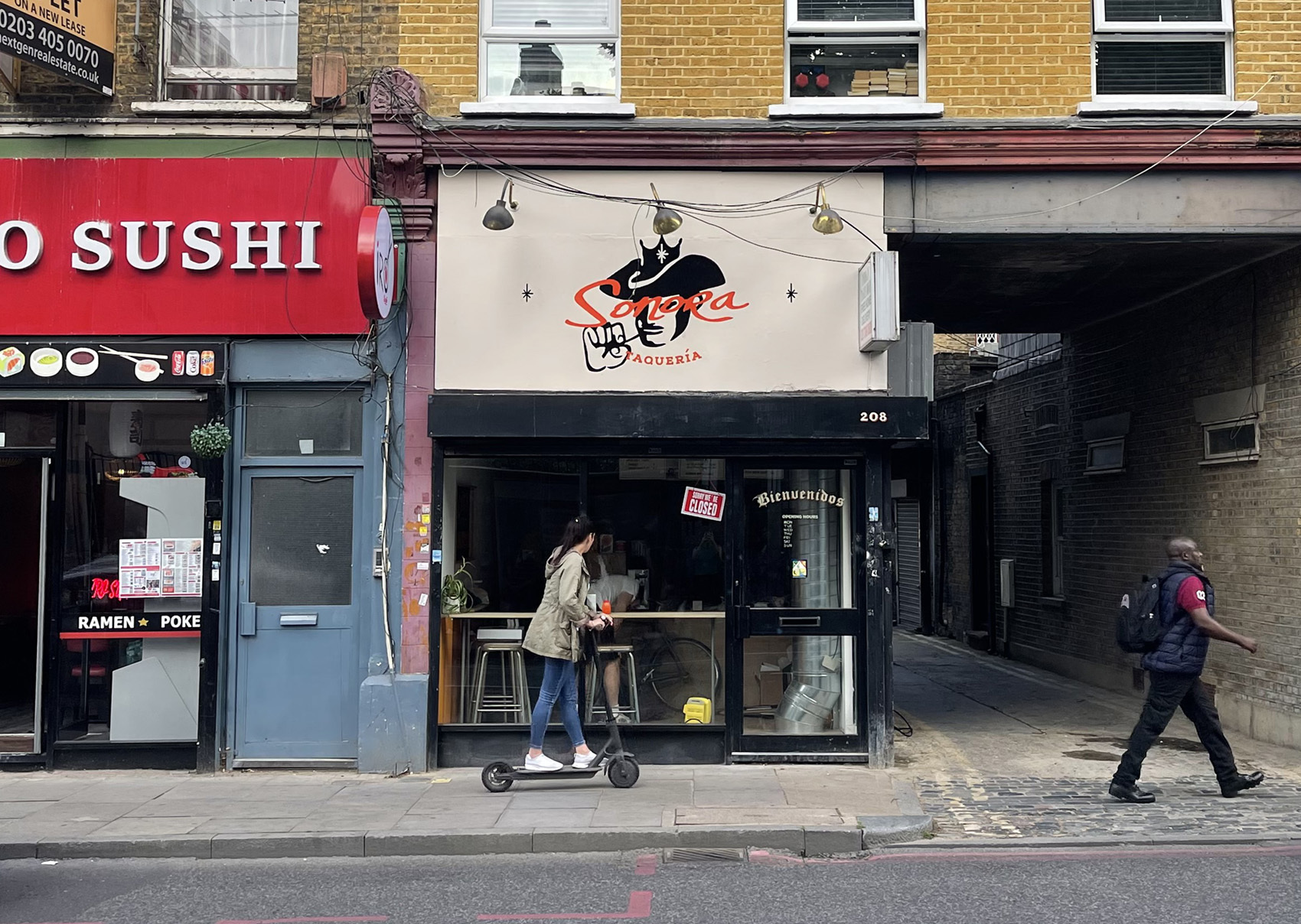 After shutting up its massively popular London Fields food stall last year, Sonora Taqueria is finally opening up its first ever real-life restaurant.
Hurrah!
Situated at 208 Stoke Newington High Street, the official opening date is Thursday June 22, and they'll be in business every Thurs-Sun from 10am-4pm, with breakfast served until 12pm. 
With help from a crowdfunder, Sonora Taquería left behind its Netil House digs last year and will be serving up its signature tacos from a counter in its new home, with the likes of carne asada or barbacoa tacos, chorizo quesadillas and queso fresco burritos on the menu. There'll be drinks too, with horchata for those swerving booze, or micheladas for anyone who wants something a little stronger with their lunch. There are also plans for a mixed grill, soups and tamales.
Sonora Taquería is run by Michelle Salazar de la Rocha (who was raised in Sonora, Mexico) and Sam Napier, who last year faced legal threat from another London based Mexican restaurant, who said that they had trademarked the word 'taqueria' in 2005 and wanted Sonora Taquería to remove it from their name. Over 130,000 people signed a petition in support of Sonora Taquería, explaining that it was nonsense. Justice prevailed and Sonora Taquería kept its name. 
Over the past year, the team also consulted on the opening of Mexa in central London's Arcade Food Hall. In our review, we praised their 'subtle and sophisticated dishes'. 
London's first ever Scottish deli is opening this summer