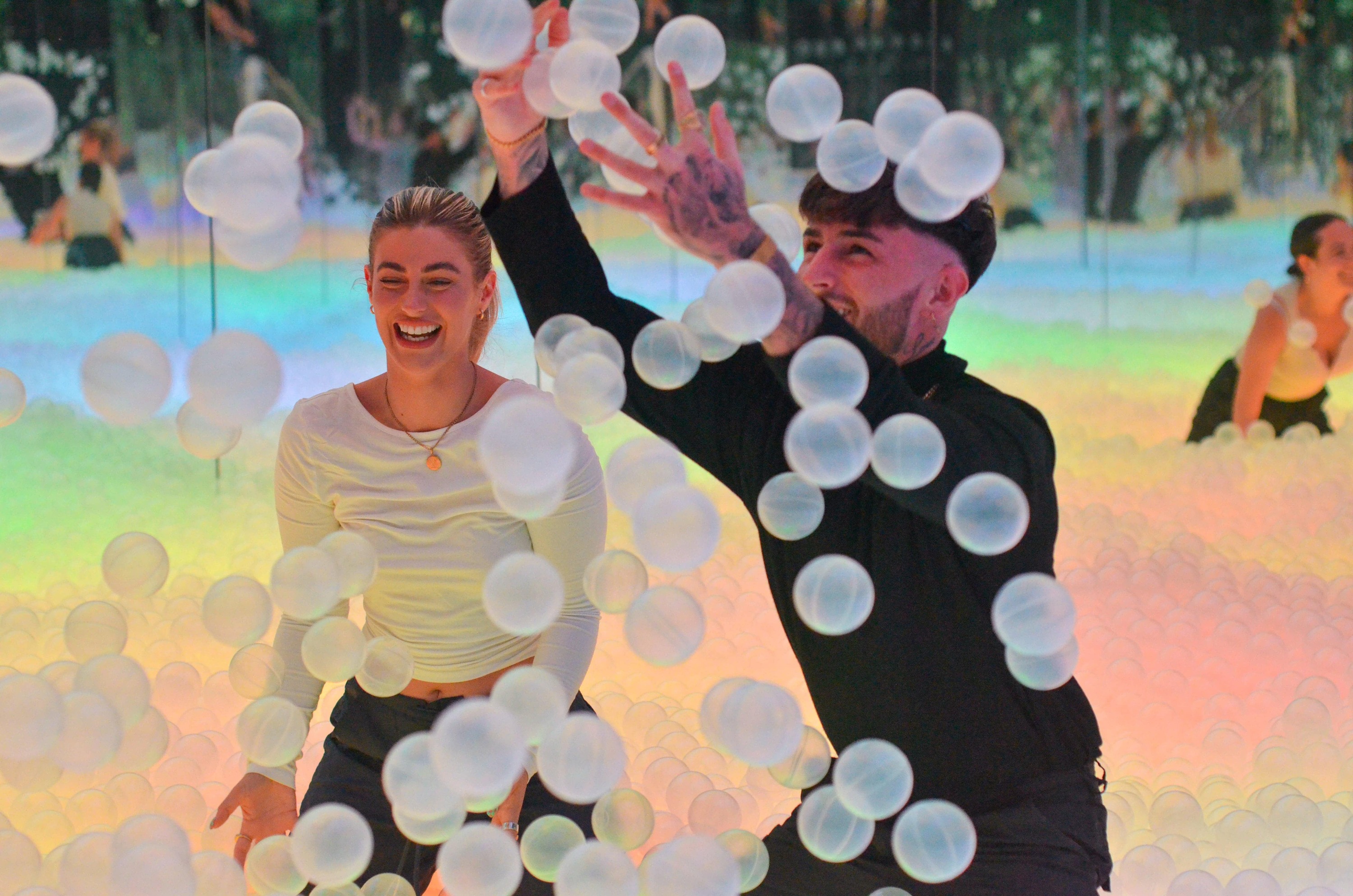 When we say 'Berlin', what's the first thing that springs to mind? Perhaps techno, or döner kebabs? But what about adult ball pits, and boobs? This summer, Ballie Ballerson is opening a ball pit themed around the über-cool European city, and it's going to be decorated with er… breasts. 
If you're feeling confused, let us explain. Ballie Ballerson's limited-time-only summer pit is designed to emulate a Berlin swimming pool. We know what you're thinking, sounds grubby. Luckily it's not modelled after the kind of swimming pool you'll find at KitKatClub. The ball pit is actually inspired by Berlin's growing Freikorperkultur (free body culture) movement, which recently made sure that women and non-binary people were allowed to go topless at Berlin's swimming pools, hence all the bazoomas. 
If that's your thing, then great for you! We can assure you that the artificial brüste will be giant and feel real to the touch. Inside the pit itself will be a load of blue-hued balls, representing the pool's water. 
Sadly, you won't be allowed to go topless at this Berlin swimming pool, we're still in London after all. 
Ballie Ballerson's boob-themed ball pit opens on July 6. 97-113 Curtain Road, EC2A 3BS.
Sonora Taquería finally opens its first restaurant.
Beyoncé donated £8,000 to a beloved north London Nigerian restaurant.