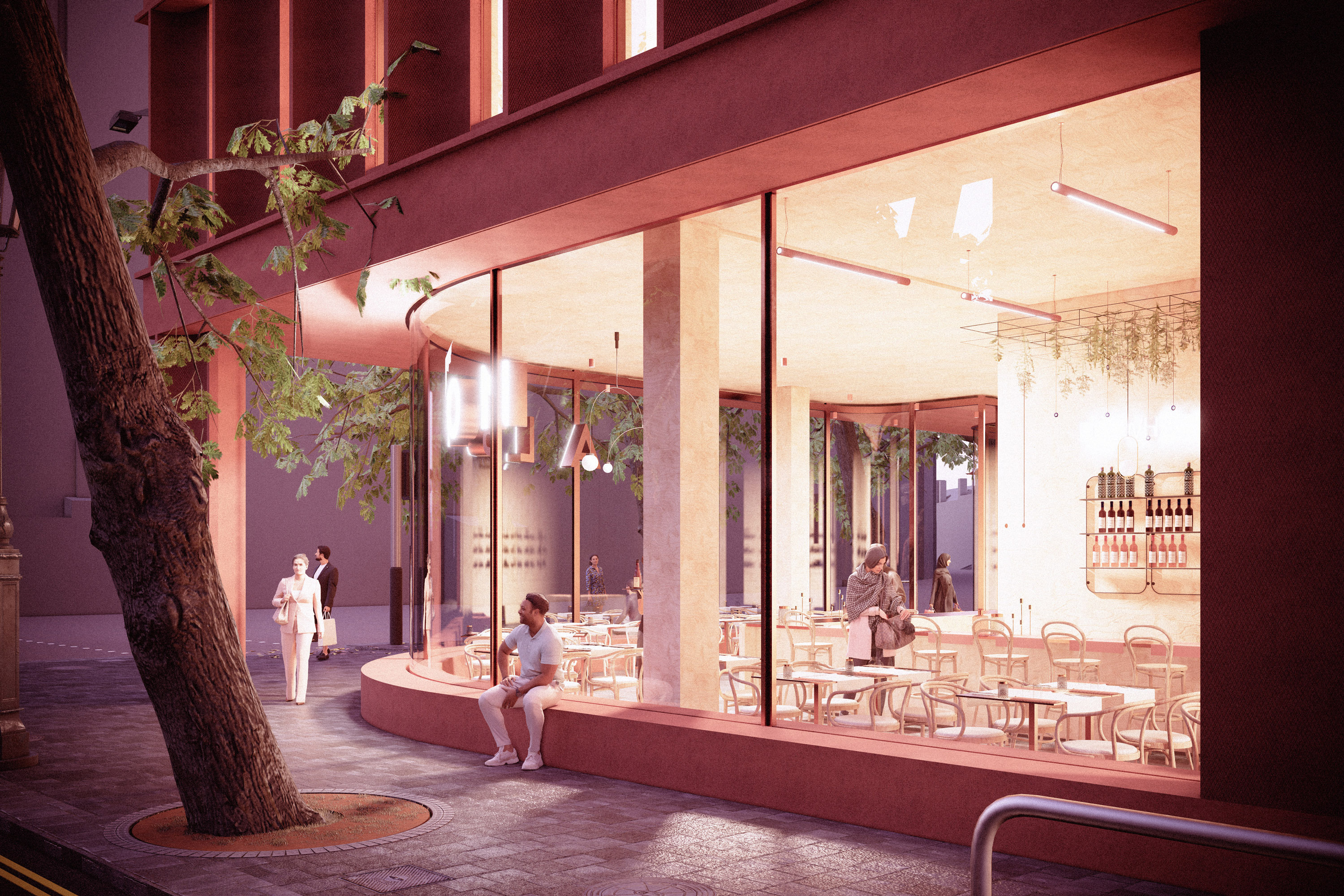 A massive timber office block in central London is set to be the UK's first of its kind. On the corner of Gray's Inn Road and Clerkenwell Road, the brand new structure will replace a building from the 1960s. 
Being built over the former Holborn Town Hall, the nine-storey block by Piercy&Co will use 100 percent renewable energy and is set to be carbon net zero. The 13,900 sqm green structure will also have photovoltaic panels, all-electric heating, hot water, and cooling systems, as well as demand-driven displacement ventilation to the office floors.
The exterior of the building will be made of laminated timber slabs arranged into a glulam frame, giving the tower a wooden appearance. 
Piercy&Co director Harry Bucknall said: 'Of course, the decision to replace a building is not one that is ever taken lightly, and in this instance is a consequence of detailed whole-life carbon studies, concluding that this was the most environmentally responsible approach.
'[With this approach] comes the responsibility of designing a building that sets a high standard for ecologically responsible construction, and a design that is of a quality and adaptability that ensures the building has the best possible chance of still being here in 100 years' time.'
The project is set to be complete in early 2026. 
Could cities soon be made of mushrooms?
These are officially the greenest cities in the UK.