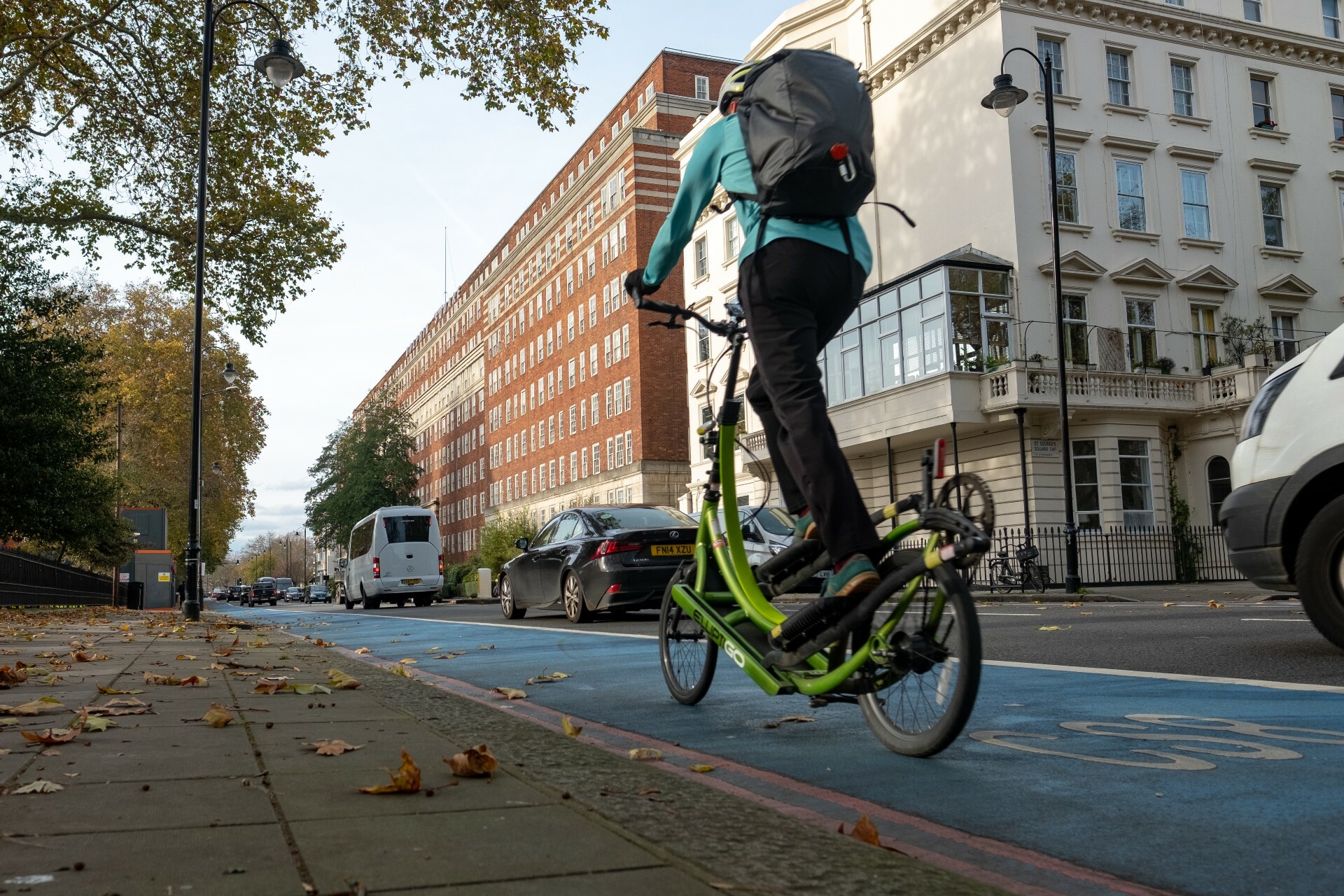 South London is reclaiming its roadsides. In an exciting move, Lambeth Council has just launched a new 'kerbside strategy' to reclaim kerbsides as public spaces and 'de-clutter' its roadsides, Brixton Buzz has reported. 
Currently, 94 percent of the borough's kerbsides (the bit of the road that is immediately next to the pavement) is used for car parking, despite the fact that the majority of Lambeth households don't actually own a car. 
The council's new initiative will take away some of these parking spaces, replacing them with trees, cycle lanes, storage and seating areas. And this will make a big difference: Lambeth's roadside parking spaces adds up to 579 km, so its total kerbside area is the equivalent of a whopping 194 football pitches. 
The full plan proposes:
Wider pavements, with a suggested minimum of 2m

New tree planting, with one at least every 25m

More places to sit and rest, with seating on every street

Better access to shops and businesses

Grants for residents who want to create mini-gardens and seating areas on their streets – such as the existing ones at Landor Road and Railton Road

More cycle hire – with an ambition to offer cycle hire within five minutes of every Lambeth home

More on-street cycle parking and secure bike storage
The proposal will also help to make the borough more eco-friendly. The strategy says that 25 percent of Lambeth's kerbs should have 'sustainable' uses, while the council has promised 5,000 new trees by 2026. By reducing cars and encouraging cycling, the strategy will also help to tackle London's air-quality crisis.
South London is getting a new green space that's bigger than Hyde Park.
More bikes are a good thing: London still has the worst congestion in the world.