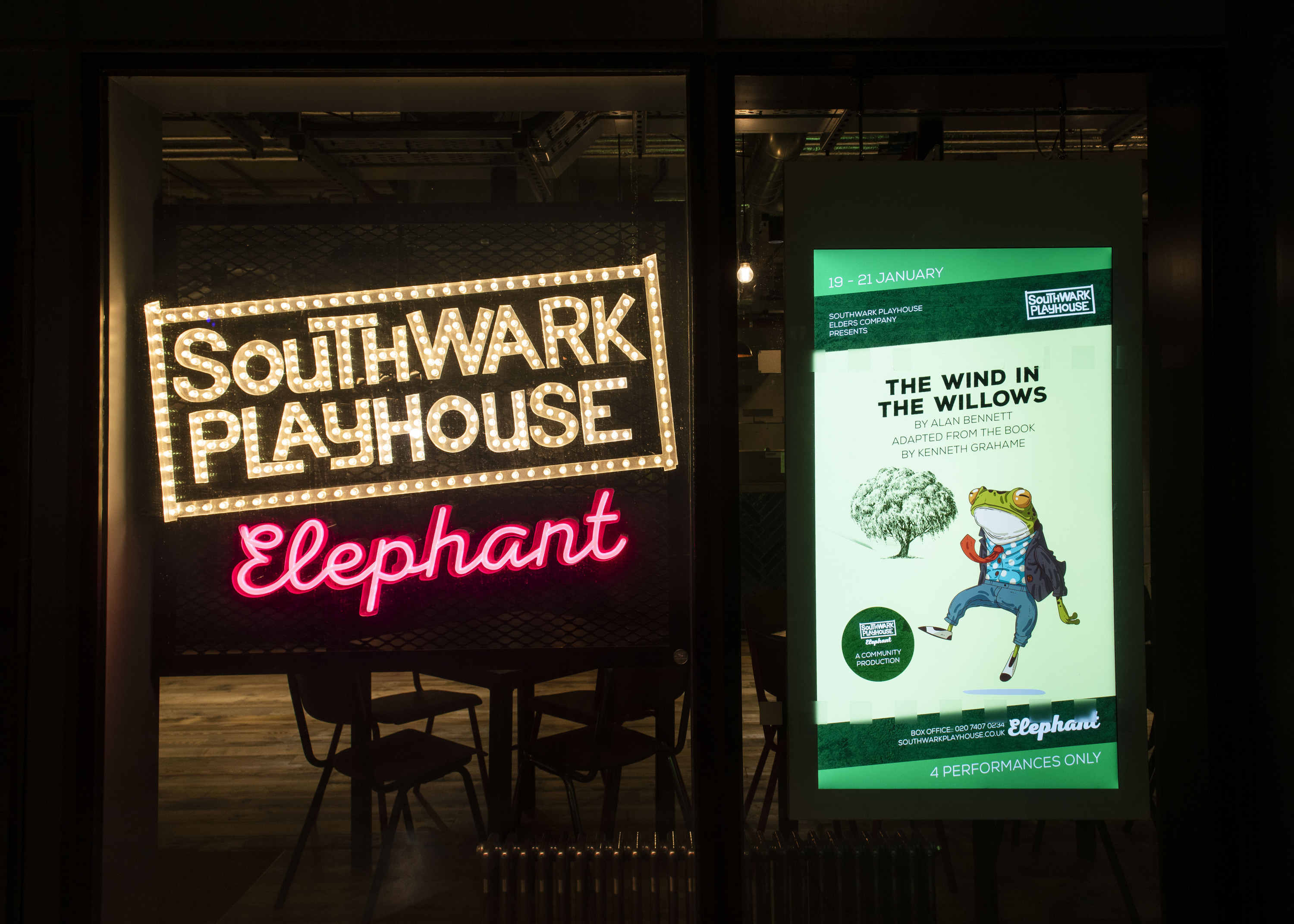 Southwark Playhouse is the biggest and most populist of London's fringe theatres, and also in many ways one of the hardest to keep up with. 
Deep breath: the 'original' venue has already moved twice in its lifetime: once in 2006, and again in 2013, to its present location on Newington Causeway. At one point this was talked about as a temporary venue while it was waiting to return to an approximation of its previous spot in London Bridge station itself (it has to leave due to redevelopment work), but as far as we can tell this doesn't seem to be happening now, although there does seem to be a plan to open at a different London Bridge location in 2025.
Confused? So are we, but whatever the case, there's been a plan in place since 2006 for it to open a second venue to run concurrently with the first, and finally the wait for that is over with the opening of Southwark Playhouse Elephant, an occasion that has caused the 'original' Southwark Playhouse to change its name to Southwark Playhouse Borough.
Short version: London has a new theatre! Southwark Playhouse Elephant has a capacity of 310, meaning that while it's not massive, it's way bigger than the average pub theatre, and larger than some prestigious off-West End venues like the Donmar. 
Like the Borough venue, it'll be run by Chris Smyrnios, one of London's longest-serving but lowest-key artistic directors, and will presumably share the original's dizzyingly eclectic programming. Certainly the first two full-run productions there are nothing if not eye-catching: there's a major revival of Enda Walsh's locally set 'The Walworth Farce' (February 17-March 18) to kick things off, followed by 'Berlusconi' (March 25-April 29), a new musical about the life and times of the disreputable Italian premiere.
We'll be down to review 'The Walworth Farce' at the end of February, but you can go in for a pint at the bar now, and this week there's a short-run community show about Bermondsey heroes Ada and Alfred Salter called 'Bermondsey Revolution' (January 26-28) if you're itching to see something at London's newest playhouse. 
Southwark Playhouse Elephant, Dante Place, 80 Newington Butts, SE11 4FL.
The best new London theatre shows to book for in 2023.
South London could be getting a new public space the size of 194 football pitches.