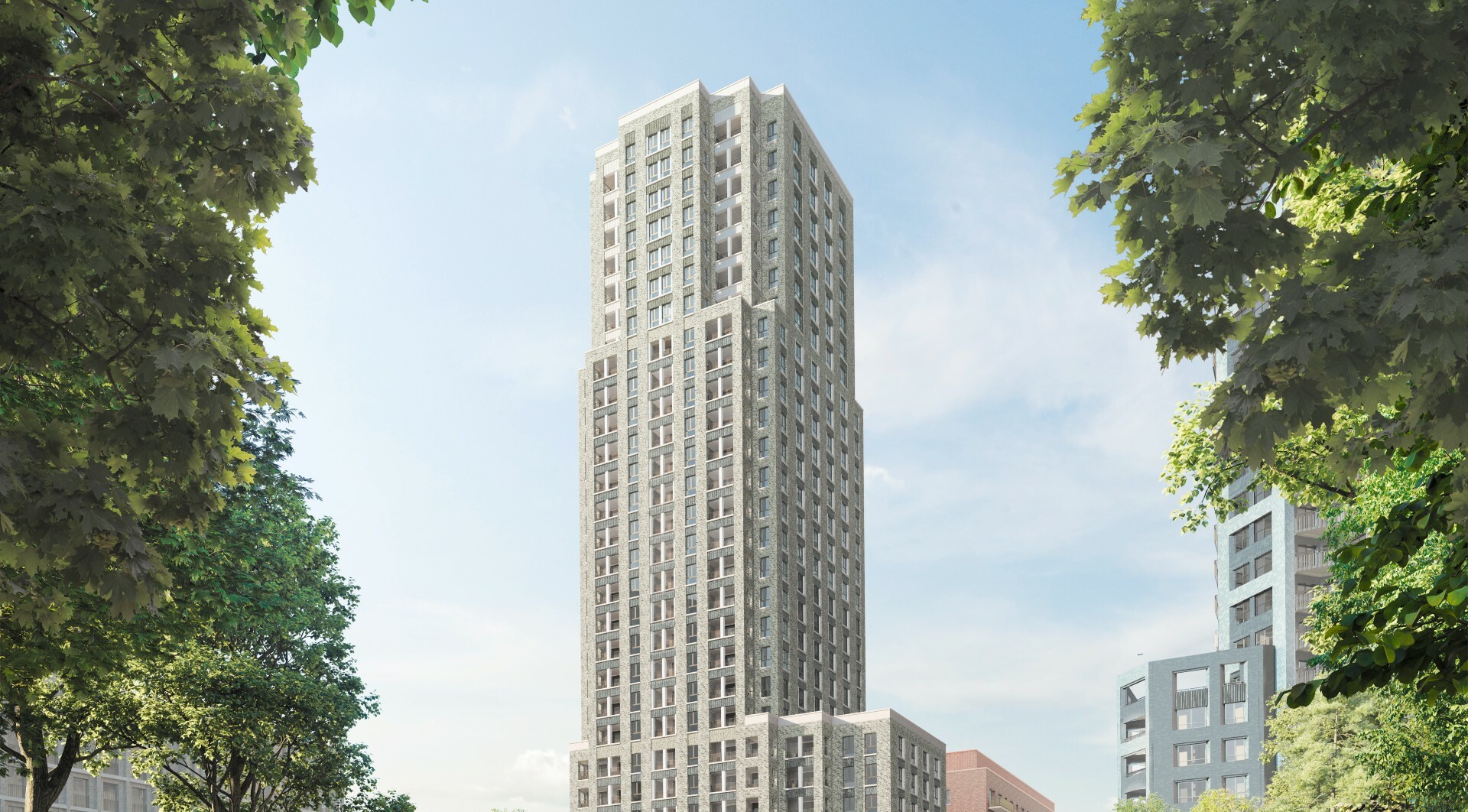 Last year it was announced that Canada Water would be getting a mahoosive makeover akin to the treatment King's Cross got a few years back. Creating London's first new town centre in 50 years, Canada Water bagged itself a whopping £4 billion investment for new shops, homes and office buildings. Now, what is being called the Canada Water Masterplan just got one step closer to realisation. Planning permission has now been granted to build a giant housing development in the area. 
A 1.7-acre zone of the Canada Water site marked for redevelopment has been given the green light to get a glow-up. In the space will be an enormous mixed-use tower block that will have 384 new homes. Forty-two percent of those homes are promised to be affordable, while 89 of them will be social houses rented by the council. The building is being designed by Maccreanor Lavington architects. 
On the roof of the block will be a communal garden for building residents designed by Space Hub. It will include a variety of play spaces, meeting places and community allotments among plenty of greenery. Popping to the shops will also be exceptionally easy, as the building's ground floor will be home to the relocated Surrey Quays Tesco Extra superstore. 
Dominic Milner, associate director at Maccreanor Lavington said: 'We welcome the unanimous support from the councillors following what has been a  complex but very collaborative design process. We're very proud of the result and looking forward to seeing the building delivered.'
Time Out's take 
We recently dug into the London rental crisis to find out exactly what's going on with housing in London right now. We know have a huge problem on our hands, so it's always good when there are new affordable homes in London. So, let's wait and see how affordable these homes in Canada Water actually end up being.  
Listen to Time Out's brilliant new podcast 'Love Thy Neighbourhood': episode ten with Derren Brown in Hoxton is out now.
Stay in the loop: sign up for our free Time Out London newsletter for the best of the city, straight to your inbox.