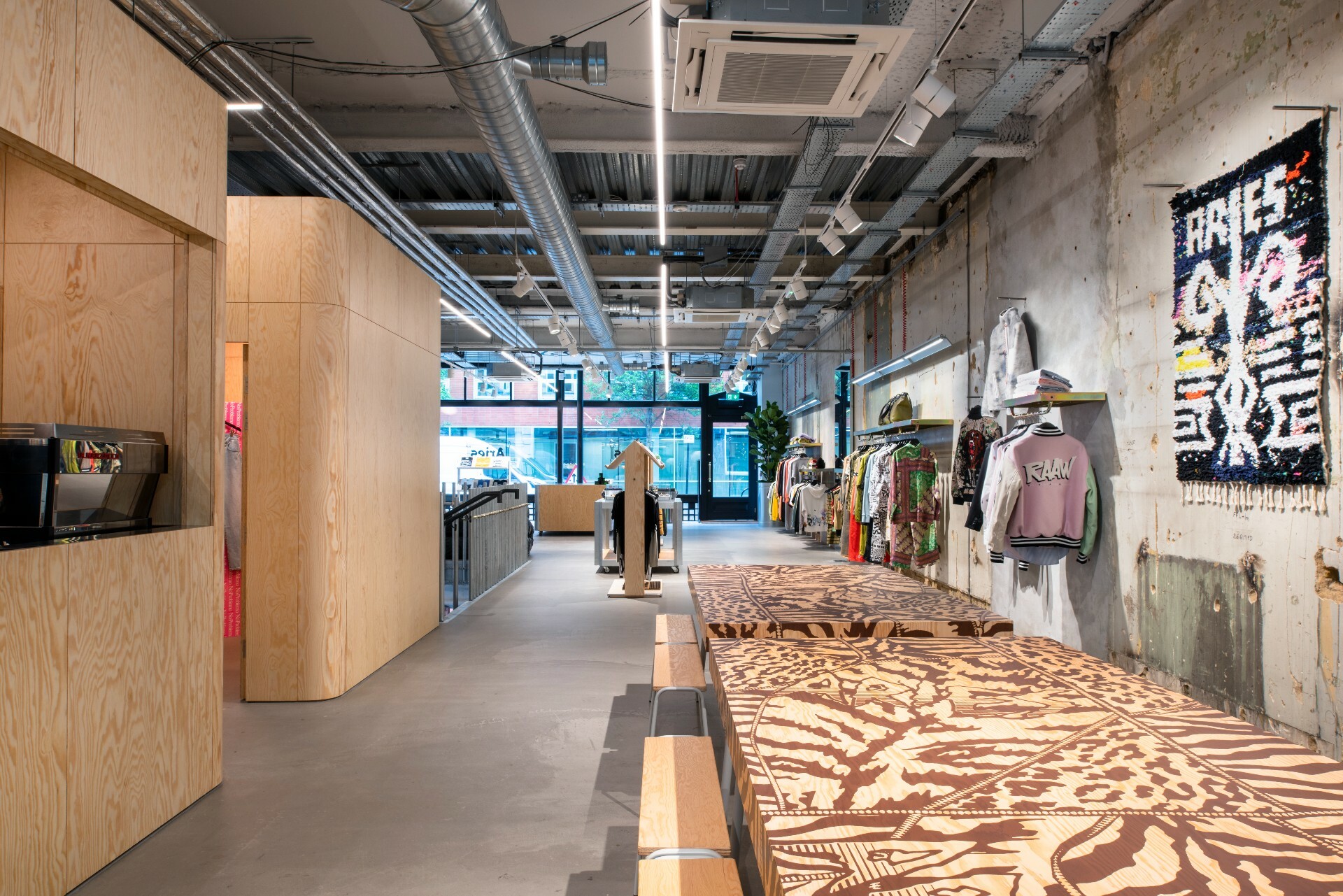 Been dying to shop the perpetually cool tracksuit brand Aries in the flesh? Now you can! Aries has opened its first bricks and mortar shop in Soho. The streetwear honchos and makers of T-shirts for chronically online people (hello, Portia from 'The White Lotus') have opened their flagship store on Great Pulteney Street.
The 4,000 sq ft two-storey venue was designed in collaboration with Brinkworth and Wilson Brothers, the same duo behind Supreme's Hollywood store. The concrete and wood space features a unique scaffolding staircase, and bespoke Italian leather Anfibio sofas by Giovannetti. 
You'll be able to cop garms exclusive to the store, as well as pieces from the brand's archive and rotating pop-ups from the likes of vintage sellers Jerks and unisex jewellery brand Bunney.
Inside the concept store is also a swish coffee shop run by Parisian café connoisseurs PaperBoy, making this PaperBoy's first outpost outside of Paris. There will be spaces for rotating pop-ups and exhibitions, opening with pieces that showcase the relationship between Aries and photographer David Sims.
Aries fans, arise! 
There's a huge new 60ft Damien Hirst sculpture in Greenwich Peninsula.