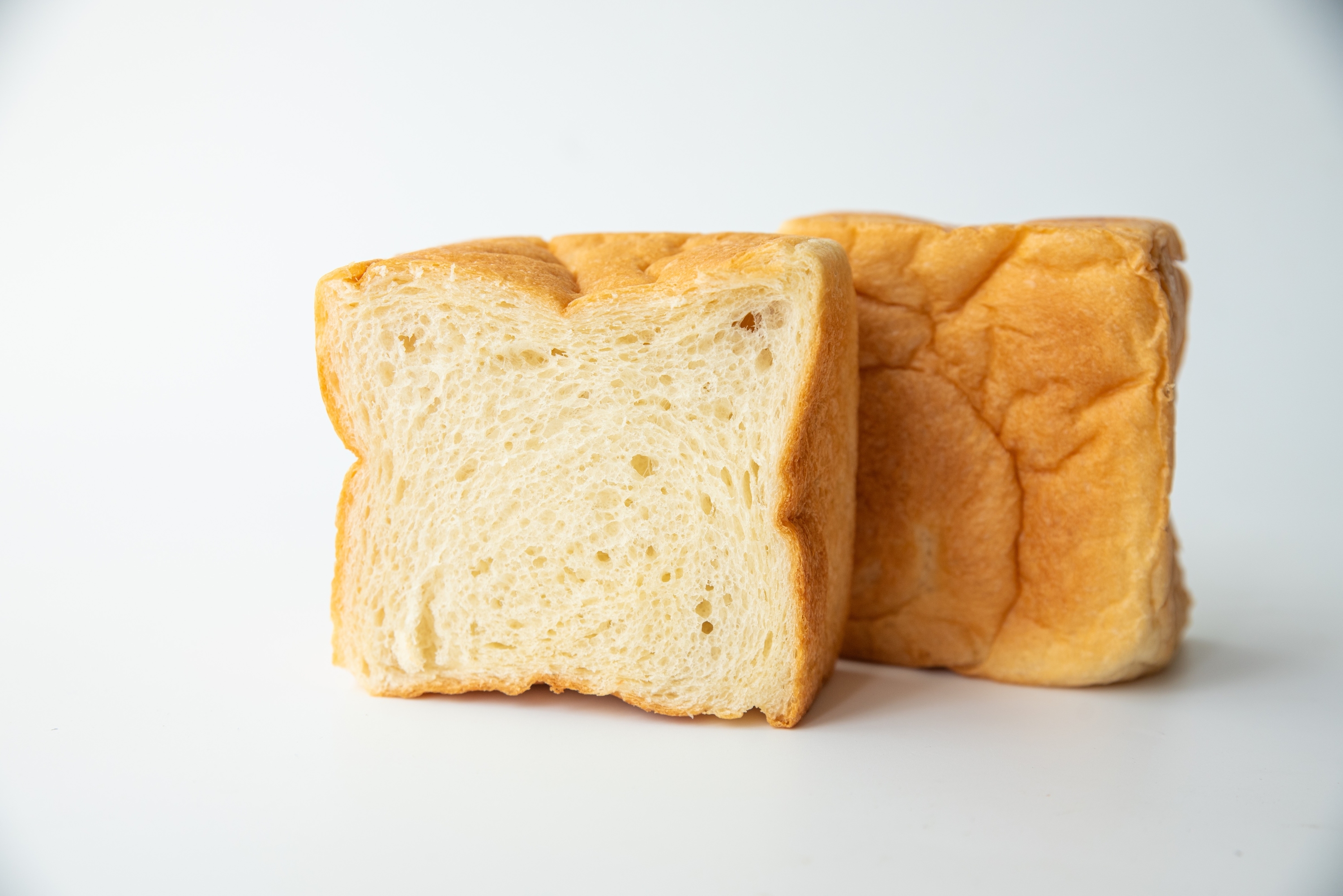 Move over sourdough – who wants to be reminded of that soggy starter you nursed like a Tamagotchi in deepest, darkest lockdown anyway? A new doughy delight has started flying off the shelves of bakeries around the world and now it's arrived in London. 
Sweet and pillowy soft, shokupan (aka Japanese milk bread) is taking over sourdough and focaccia as the internet's bread du jour. Incredibly photogenic – you've probably seen your feed filling up with pictures of intricately sliced 'sandos' packed with neat stripes of rainbow-hued fillings – and with a unique, chewy texture, the bread sits somewhere between a bog-standard white loaf and brioche on the taste and texture scale and it's now selling out in specialist bakeries everywhere from LA to Australia. 
In Tokyo, scores of cafes and bakeries churn out hundreds of the squishy white loaves daily where they're served plain, toasted, in sandwiches, or shaped into cute animals and decorated with fruit. Its cloud-like fluffiness and milky sweetness are down to something called the 'tangzhong' method, where the baking process begins by mixing a tiny amount of flour with water or milk to create a base and give the bread a unique chewy bite, a bit like mochi. 
Now Londoners can get their teeth into a slice at Hammersmith's artisan Japanese bakery, Happy Sky. The only catch? It'll set you back a bit at £11.40 per loaf.
But, the bakery justifies the steep price tag saying its 'highest grade loaf' is made using high temperatures, deep fermentation techniques and carefully-selected ingredients to create 'a consistency beyond that of ordinary bread' that achieves 'the pinnacle of taste and consistency'. So, a far cry from your average Hovis.
If that mouthwatering description hasn't sold you, Happy Sky bakery has a post-Christmas sale on at the moment, so you can bag a loaf for £9 and embrace the mouthfeel. 
This 'Emily in Paris' heart-throb star has just opened a north London dive bar