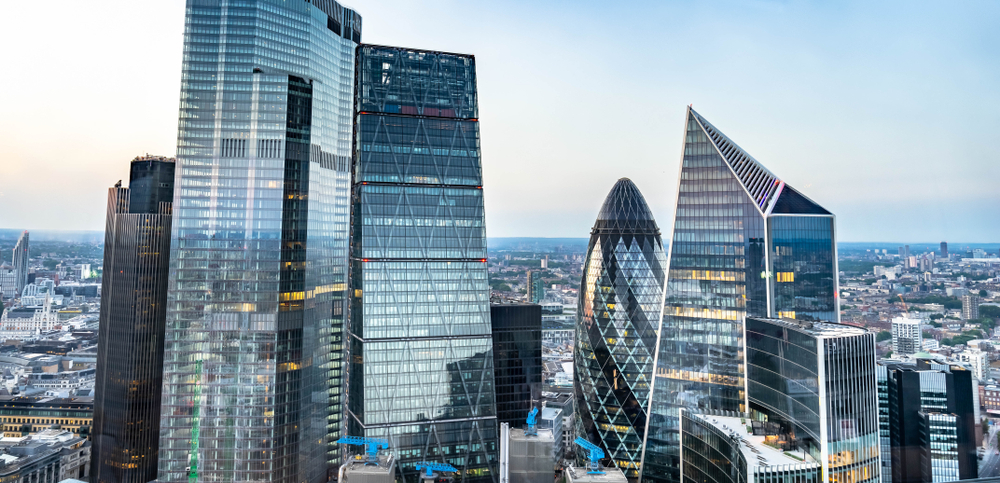 Could the City have any more skyscrapers? Actually, yes. You might have thought it was already packed full of corporate workers and high-rise blocks, but the central London spot will have 11 new tallbois by 2030. Crikey!
Eleven skyscrapers in London's financial district have been approved for building within the next seven years. Despite the shift to working from home, demand for office space in central London is continuing to rise, with the number of planning applications for building in the City rising by 25 percent over this past year compared to the year before.
The number of City workers is also rising. According to Office for National Statistics figures there are now 615,000 people working in the Square Mile, which is 29,000 more than in 2021-22. 
If you're wondering where they are all going to fit, some of the skyscrapers will be built on top of existing buildings. 
The City's current tallest building is 22 Bishopsgate which is a whopping 278 metres tall (and is home to Europe's highest free viewing gallery). This will soon however be overtaken by 1 Undershaft, which is hoping to be the highest building in London at 310 metres. 
Elsewhere in London, nearly 600 new towers are due to be built across the whole city, in places such as White City, Elephant & Castle and Greenwich Peninsula. In recent months plenty of new developments have been announced for London – and Time Out has covered loads of them, from a £1.3 billion housing project in Ladbroke Grove and a futuristic new neighbourhood on the Thames to plans for one of Europe's tallest skyscrapers.
Listen to Time Out's brilliant new podcast 'Love Thy Neighbourhood': episode 12 with Paul Feig in Mayfair is out now.
Stay in the loop: sign up for our free Time Out London newsletter for the best of the city, straight to your inbox.