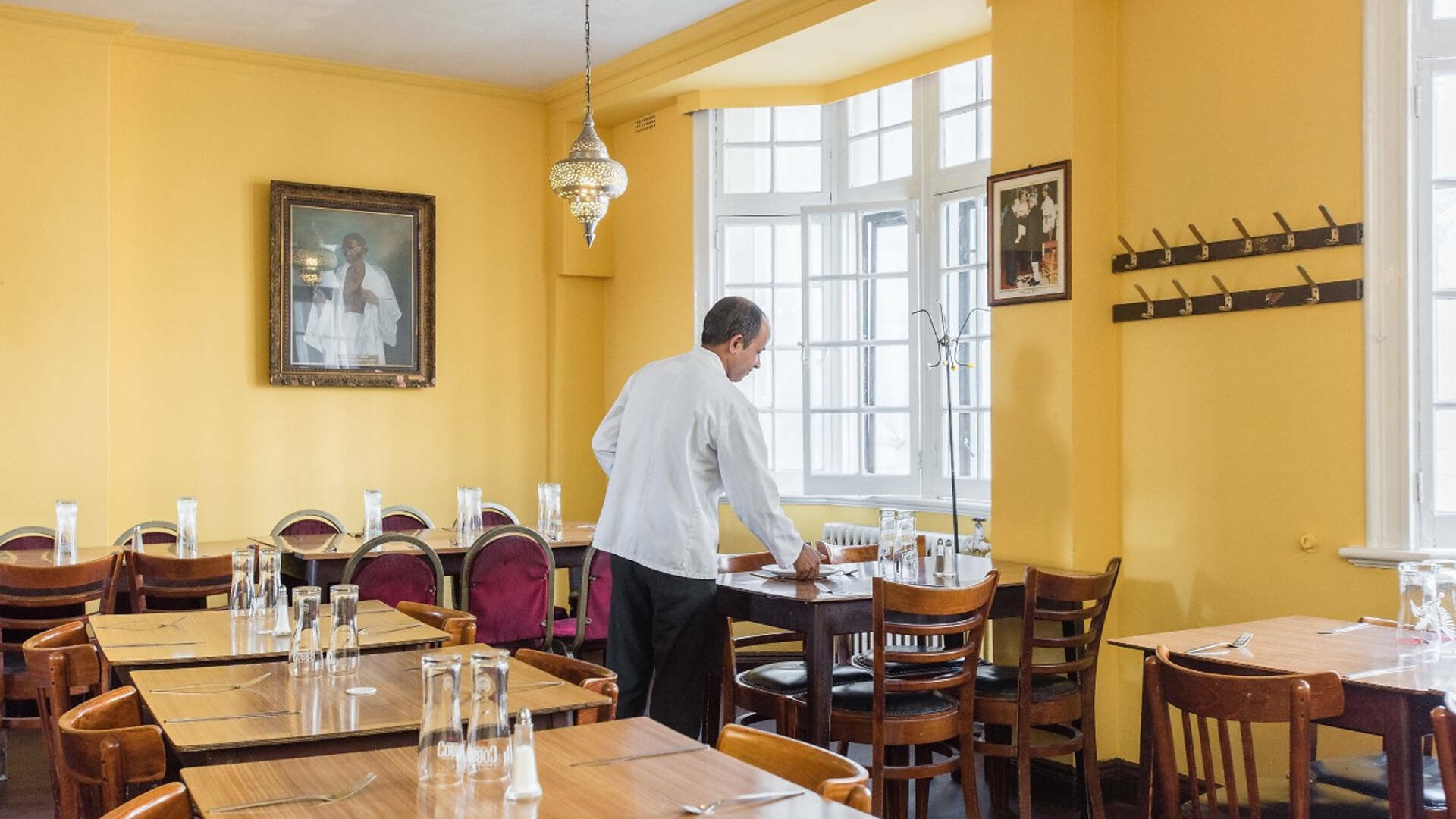 Yet another iconic London restaurant is shutting down.
Following Le Gavroche's impending departure from this culinary coil comes news of the end for the mighty India Club on The Strand, which will be closing next month. Not quite as pricey as Michel Roux Jr's Mayfair spot but every bit as legendary, India Club has been in residence at the Strand Continental Hotel since 1946 and has its roots in the India League, which campaigned for the country's independence.
The India Club has been under threat from developers for some time and it looks like they've finally had to succumb, with Hot Dinners reporting that a luxury hotel will be replacing the current building. Boo. This is all despite a post-Covid crowdfunding campaign and an on-site exhibition from the National Trust in 2019 which celebrated the restaurant's cultural significance. 
Fans of the restaurant, including writer, former politician and son of one of the restaurant's founders, Shashi Tharoor, have expressed their sadness at The India Club's closure.
The last day of service will be September 17. This gives you just under a month to feast yourself on some of the most reasonably priced food in central London, as well as soak up The India Club's unique atmosphere, which seems virtually untouched since the 1950s.
'Like most London restaurants that feel as if they're from another time – like they're too lovely to still exist this unspoilt, at these prices – the India Club has been under threat from developers. So far, it's surviving. But go quick, before someone turns it into an oligarch's luxury flat,' wrote our last review of the India Club in 2018. Sadly, their time is now up.  
143 Strand, WC2R 1JA 
Equally-iconic Le Gavroche is also shutting up shop.