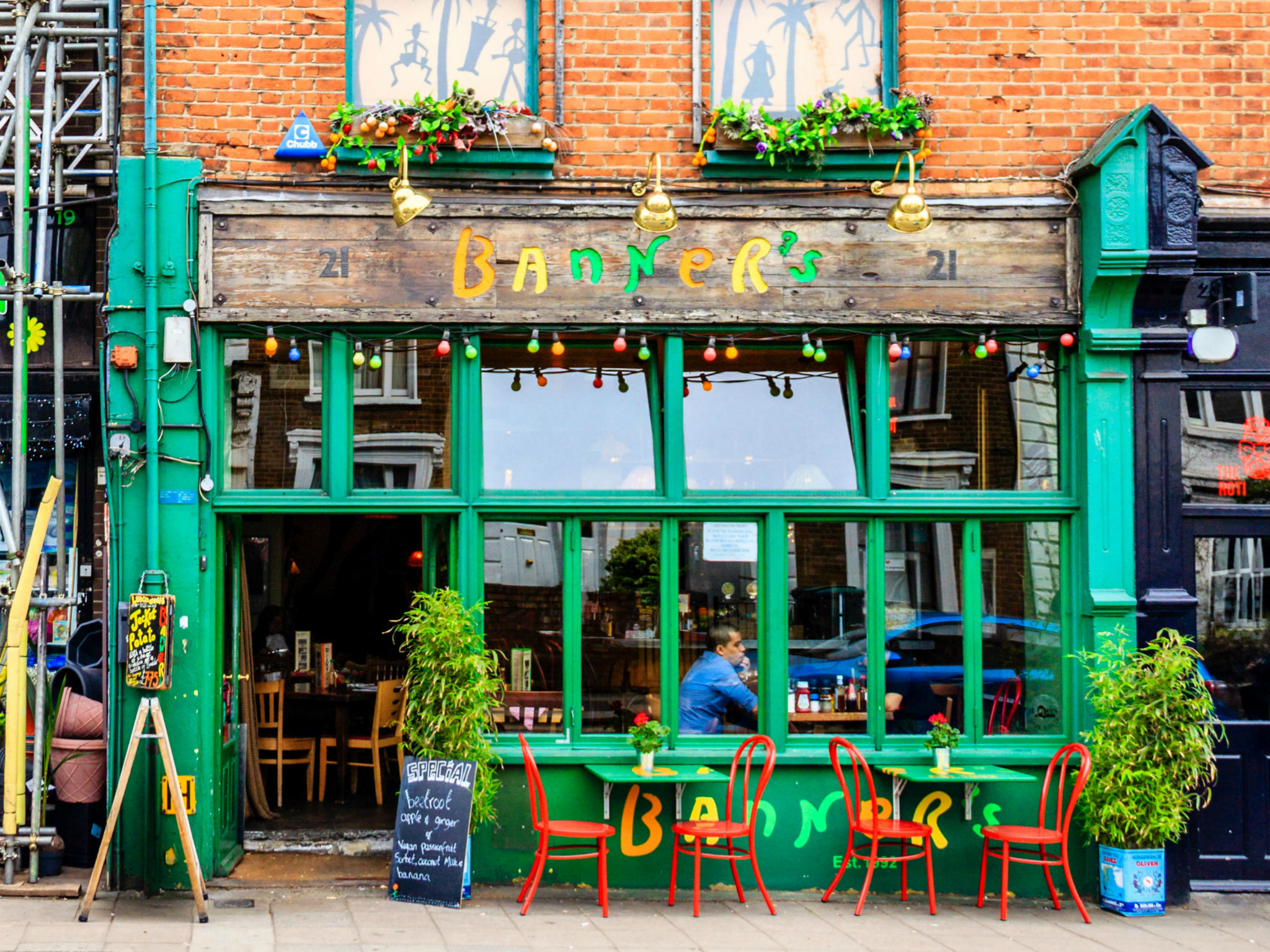 North London favourite Banner's will be closing in September after 31 years of jerk chicken and veggie fry-ups.
Owner Juliette Banner announced the news, explaining that the Crouch End café, which opened in 1992, will shut in September.
'I could write this message with a heavy heart, but instead it's filled with an overwhelming feeling of gratitude and accomplishment,' she wrote on Instagram. 'I was 27 when I bought the old kebab shop that then became Banner's. It's been 31 years of darn hard work for everyone, innumerable laughs and lifetime friendships formed. Very importantly, it's still hugely enjoyable. A good point to exit!'
As well as its menu of Caribbean-inspired classics, Banner's is known for once being visited by Bob Dylan. His visit was so legendary that the table on which he sat, which you'll find at the back of the restaurant, has a gold plaque bearing the inscription: 'Bob Dylan sat at this table, August 1993.' 
Another famous fan of Banner's was former Crouch End resident Simon Pegg, who filmed Shaun of the Dead in the area. When asked for the best London meal he'd ever had, Pegg told The Evening Standard: 'At Banner's in Crouch End. My mouth waters at the thought of the jerk chicken.'
Did you see Soho's best ice cream shop is now serving booze?
Plus: The team behind The Glove That Fits has opened a new outdoor venue.