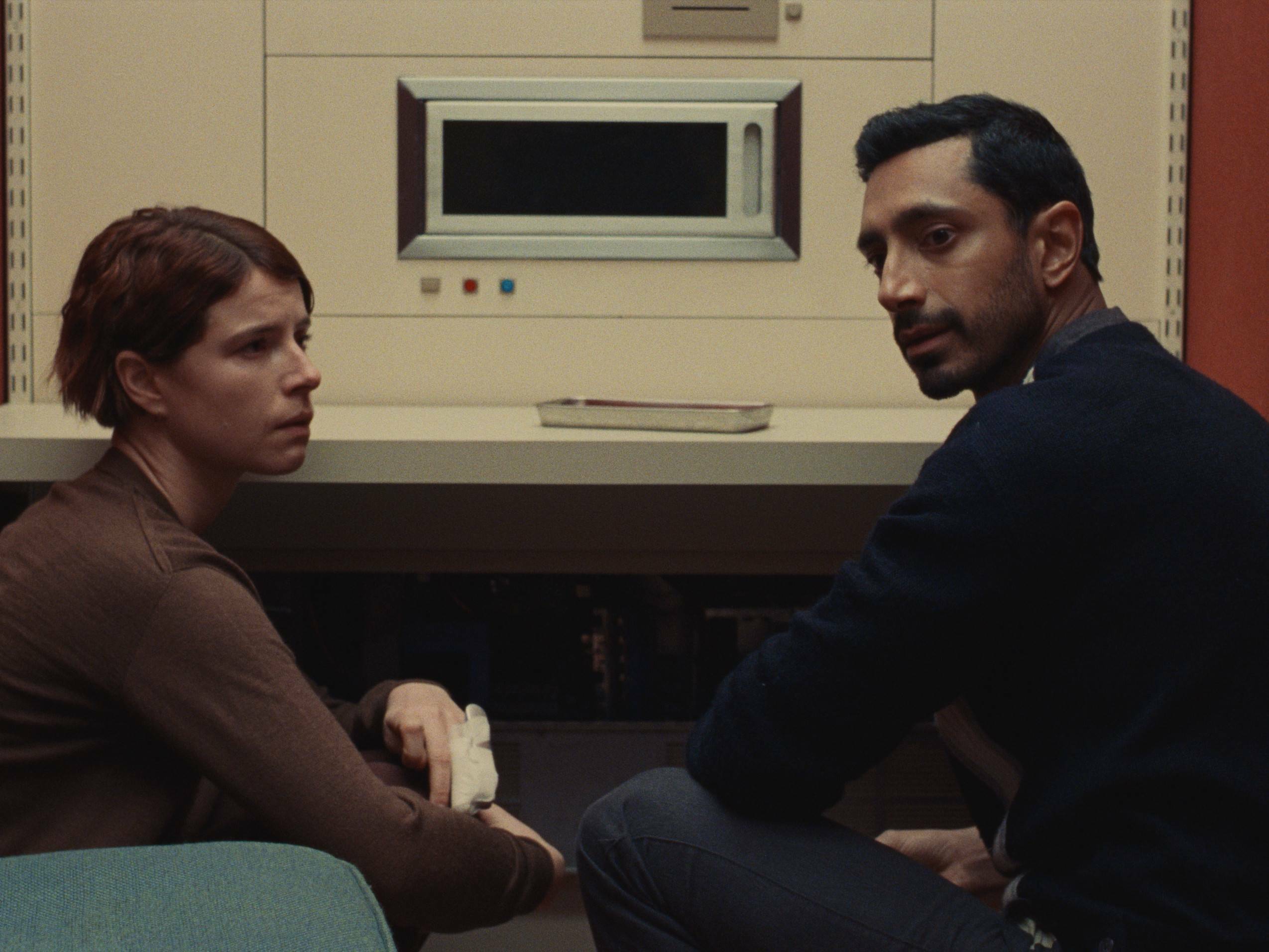 This year's BFI London Film Festival competition entries have just been announced, with 11 films vying for the biggie: the fest's Best Film Award. 
Duking it out in the main competition category and to follow in the footsteps of last year's winner, 'Corsage', will be the exciting new offerings from Swedish maestro Lukas Moodysson, 'Drive My Car' director Ryusuke Hamaguchi and Greek auteur Christos Nikou ('Apples'), whose second film, 'Fingernails', combines the powerhouse chops of Riz Ahmed, Jessie Buckley and Jeremy Allen White. 
Moodysson will be revisiting his seminal commune dramedy 'Together' with 'Together 99', a Shane Meadows-alike update that has most of the cast reprising their roles.
Also in the running for Best Film at the LFF are 'Starve Acre', Daniel Kokotajlo's follow-up to 2018's terrific, taut religious drama 'Apostacy' starring Matt Smithg, and Christine Molloy and Joe Lawlor's state-of-the-British-nation doc 'Baltimore'.
'The films represented in each of these competitive strands offer audiences an exciting array of UK and global filmmaking voices and cinematic forms,' says festival director Kristy Matheson. 'We're so proud to be showcasing each of these films and thank all the filmmaking teams in competition for sharing their films with us.' 
Here's the competition line-up in full:
'Baltimore' (dirs. Christine Molloy, Joe Lawlor)        
'Dear Jassi' dir. Tarsem Singh Dhandwar)     
'Europa' (dir. Sudabeh Mortezai)      
'Evil Does Not Exist' (dir. Ryusuke Hamaguchi)    
'Fingernails (dir. Christos Nikou)      
'Gasoline Rainbow' (dirs. Bill Ross IV, Turner Ross)      
'I Am Sirat' (dirs. A collaboration between Deepa Mehta and Sirat Taneja)  
'The Royal Hotel' (dir. Kitty Green) 
'Self Portrait: 47 KM 2020 (dir. Zhang Mengqi) 
'Starve Acre' (dir. Daniel Kokotajlo) 
'Together 99' (dir. Lukas Moodysson) 
Also newly announced are the candidates for the festival's Sutherland Award, which goes to first-time filmmakers. The names themselves won't be as familiar, of course, but keep an eye on all of the following – they're all going places:
'Black Dog' (dir. George Jaques) 
'Earth Mama' (dir. Savanah Leaf) 
'Hoard' (dir. Luna Carmoon) 
'In Camera' (dir. Naqqash Khalid) 
'Mambar Pierrette' (dir. Rosine Mbakam) 
'Paradise is Burning' (dir. Mika Gustafson) 
'Penal Cordillera' (dir. Felipe Carmona) 
'The Queen of My Dreams' (dir. Fawzia Mirza)      
'Sky Peals' (dir. Moin Hussain)    
'Tiger Stripes' (dir. Amanda Nell Eu)   
'Tuesday' (dir. Daina O. Pusić) 
Tickets to all of these films will be up for grabs to Londoners and UK-wide film lovers when LFF tickets go onsale to the general public on September 12 (or September 6, if you're a BFI member).
The full festival programme will be announced on Thursday, August 31 at 11am. Head to the official LFF website for further info in the meantime.
Everything you need to know about this year's London Film Festival.

The 100 greatest British films ever made.