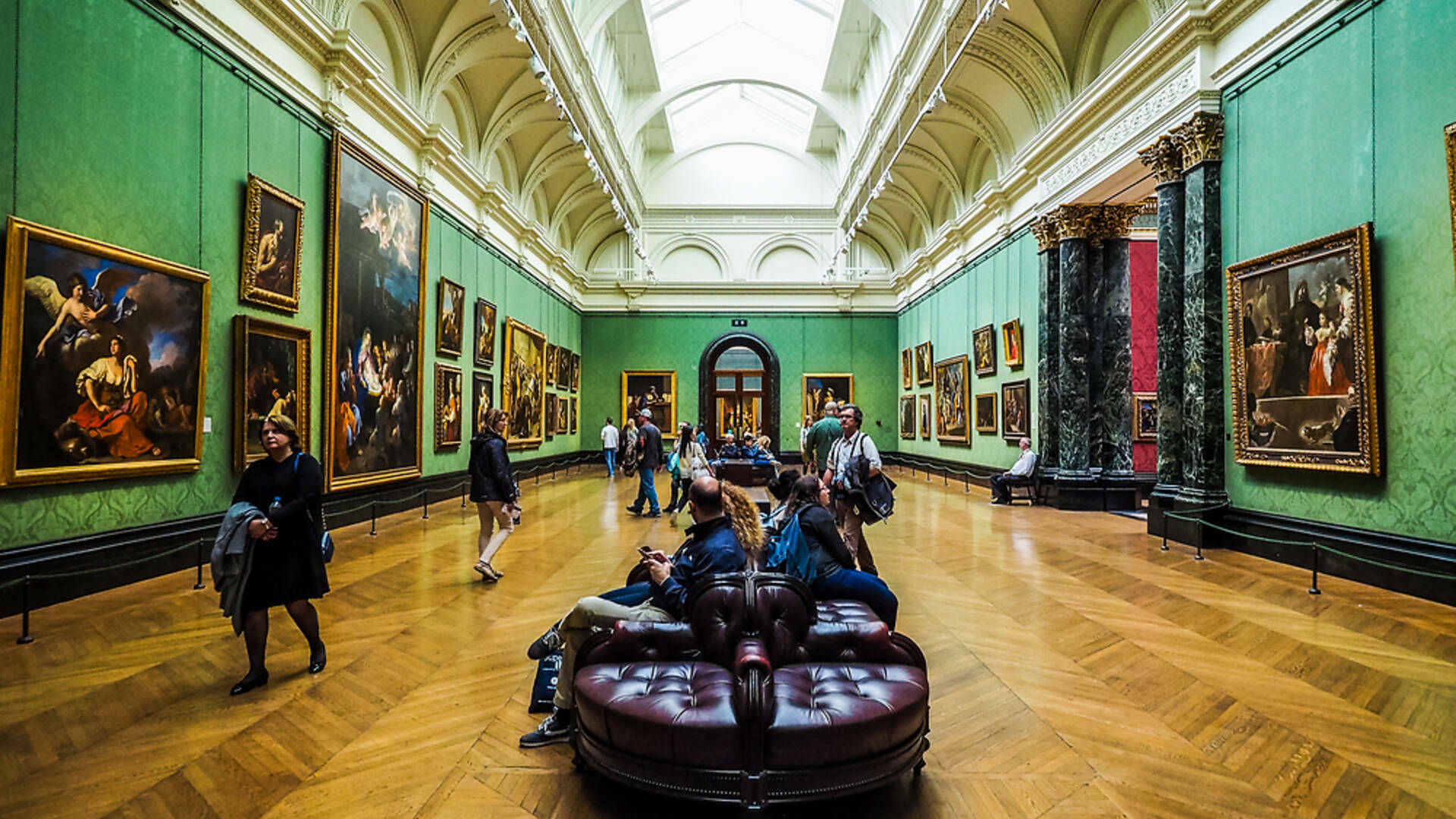 Gas prices, going up. Food prices, soaring. Rent? Forget about it. But one place where the cost of living isn't going to tear your current account to shreds is the National Gallery. Recently, they unveiled a 'pay what you wish' scheme that allowed visitors to pay as little as £1 for access to their big blockbuster exhibitions, and they've just decided to extend it. 
While most of the museum is already free to visit, its big shows of major artists like Michelangelo and Caravaggio can cost over £16 to see. But for their recent Lucien Freud and After Impressionism exhibitions, they trialled allowing visitors in for just a quid on Friday evenings. And it worked, people flocked to luxuriate in the glow of those art historical masterpieces.
Now, you'll be able to do the same for their upcoming exhibition of paintings by seventeenth century Dutch master Frans Hals. According to the gallery, more than a fifth of visitors who took advantage of the scheme had never been to a paid exhibition before, so they're getting new faces through the door – which can only be a good thing.
You may not be able to afford to heat your home this winter or feed your family, but maybe the warmth and nourishment of cheap art will sustain you through the colder months. Probably.

Frans Hals is at the National Gallery, Sep 30-Jan 21 2024. More details and tickets here. Pay what you wish is 5.30-9pm on Fridays.
Nine art exhibitions we can't wait to see in London this autumn.
Time Out's brilliant new podcast, 'Love Thy Neighbourhood', is out now. Listen to the third episode with Doc Brown in Kilburn. 
Stay in the loop: sign up for our free Time Out London newsletter for the best of the city, straight to your inbox.