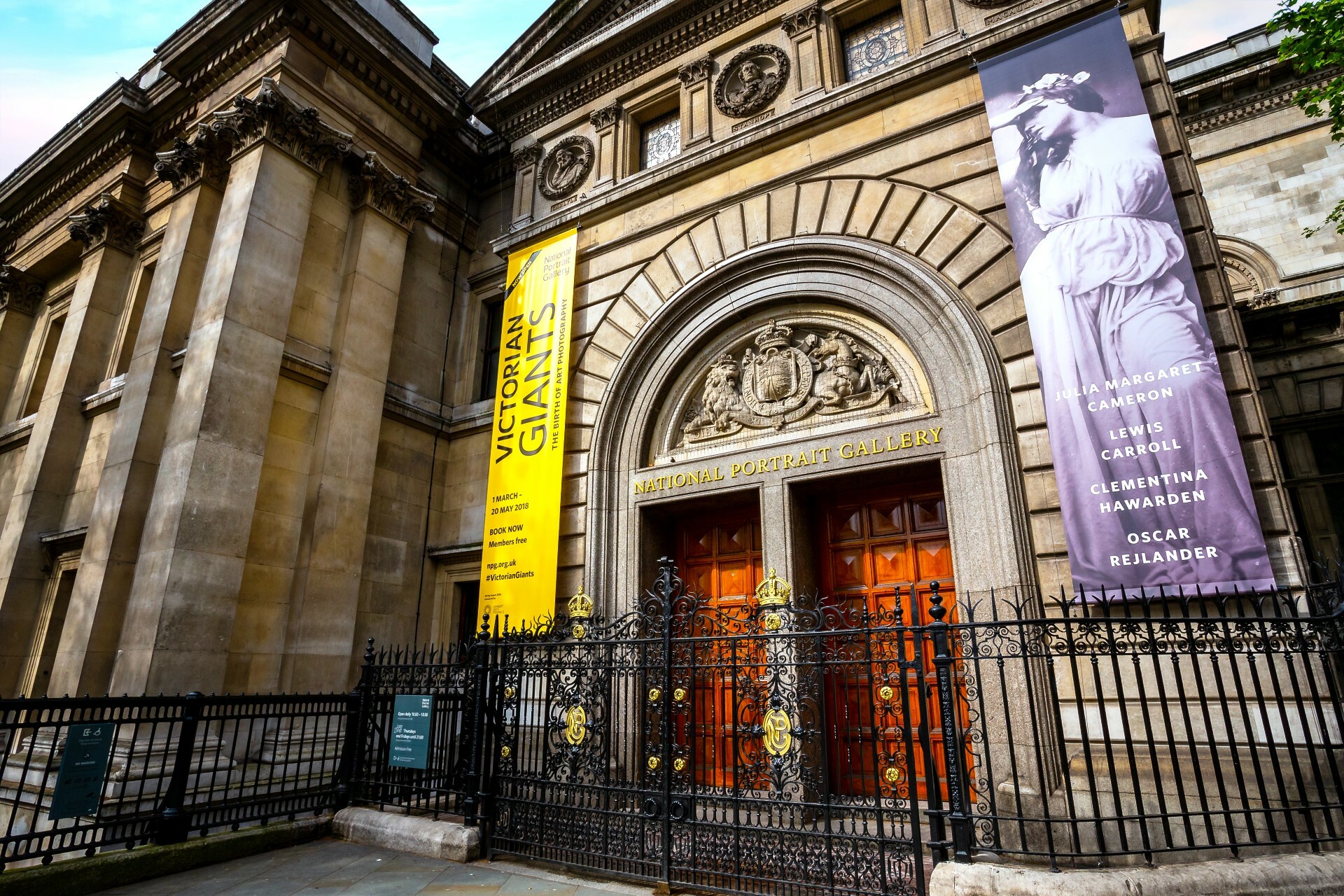 Before the National Portrait Gallery decided to close its doors three years ago and undergo a £35million refurb, it was an awkward, stuffy place; a warren of winding old staircases that spat you out into dark, musty rooms that were too small and too packed with art. It was all too squeezed in, too dark, too unwieldy. There was also, for absolutely no good reason, a very big portrait of Ed Sheeran. 
Something had to change, so they pulled down the blinds, got the builders in and gave the place a new lick of paint. It's what 20-year-olds would call a 'glow up', and it's opening to the public next week.
Admittedly, it's more than just a lick of paint, they've built a whole new wing. The Blavatnik Wing is funded by the same guy (Sir Leonard Blavatnik) who funded Tate Modern's new building and is also paying for new galleries at the Imperial War Museum. The guy's addicted to museum funding. It's due to house more than a hundred years of British portraits, from 1840-1945, with depictions of major figures like Charles Darwin, Oscar Wilde and the Brontë sisters by artists including John Singer Sargent, Laura Knight, Gwen John and Lucian Freud.
And it's not just boring old art they're focusing on in the brand new National Portrait Gallery. Alongside their classic Portrait Restaurant, there'll also be a new cafe and a late night cocktail bar with a hidden entrance on Charing Cross Road. 
Portraiture is a funny thing to have a specific museum dedicated to. We don't have a National Landscape Museum or a National Still Life Museum. 
In the portraiture prized by the NPG, the sitter becomes the most important feature of the artwork. Very few people know who painted that awful Ed Sheeran thing, and no one really cares who did Queen Elizabeth II's portrait. Instead, this is a gallery about who we as a nation consider worth celebrating and remembering. We go to see subjects, rather than the artists. It's like Madame Tussauds for people who think they're too good for Madame Tussauds. 
Which is to say, it's not my personal favourite gallery in London, though they did put on some great, interesting, boundary-pushing contemporary art exhibitions before they shut. But absence makes the heart grow fonder, and over the years, the NPG's lack has been sorely felt. London already has an embarrassment of riches when it comes to free, world-class museums, and we're about to have reason to blush even harder. 
Let's just hope they've binned off the Ed Sheeran painting.
The National Portrait Gallery will open to the public on June 22. More details here. 
Can't wait? Here are the top ten exhibitions in London you can see right now
Win a chance to get exclusive VIP tickets to British Summer Time festival in Hyde Park