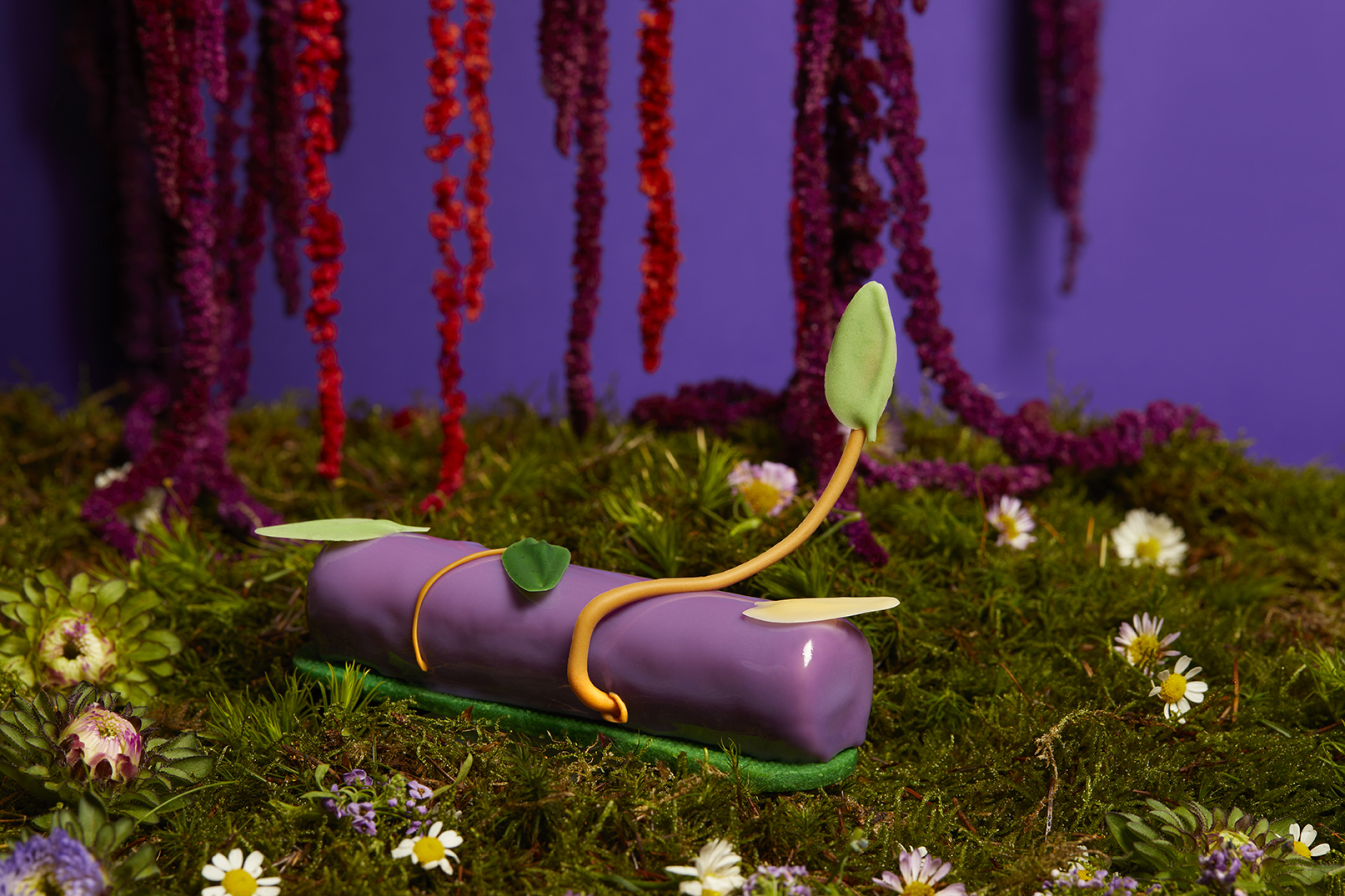 We all know a picture is worth a thousand words, but how many calories is a picture? Well, you'll be able to find out at Rosewood's new afternoon tea which is all inspired by the work of David Hockney, one of our greatest living painters.
The five star hotel's meal – is afternoon tea a meal? A snack, maybe? – has mined Hockney's whole oeuvre for inspiration. There are three cakes inspired by works from throughout his career, including his giant 2011 landscape 'The Arrival of Spring in Woldgate' (that one is a green pistachio almond sponge cake with cherry and chocolate) and his iconic 1967 painting 'A Bigger Splash' (that one is an earl grey chocolate bavarois). Once you've stuffed your face with arty gateaux, you can then cleanse your palette/palate with some Hockney-themed sandwiches. 
The whole experience is styled to reflect the bright colours and bold geometry that are signatures of Hockney's aesthetic. It'll set you back £75 but can you really put a price on being allowed to eat art? 
Art Afternoon Tea is at Rosewood London. More details here.
Tired of eating art? We're giving away 100 tickets to the Sony World Photography Awards exhibition. 
Want more art? Here are the top ten exhibitions in London.