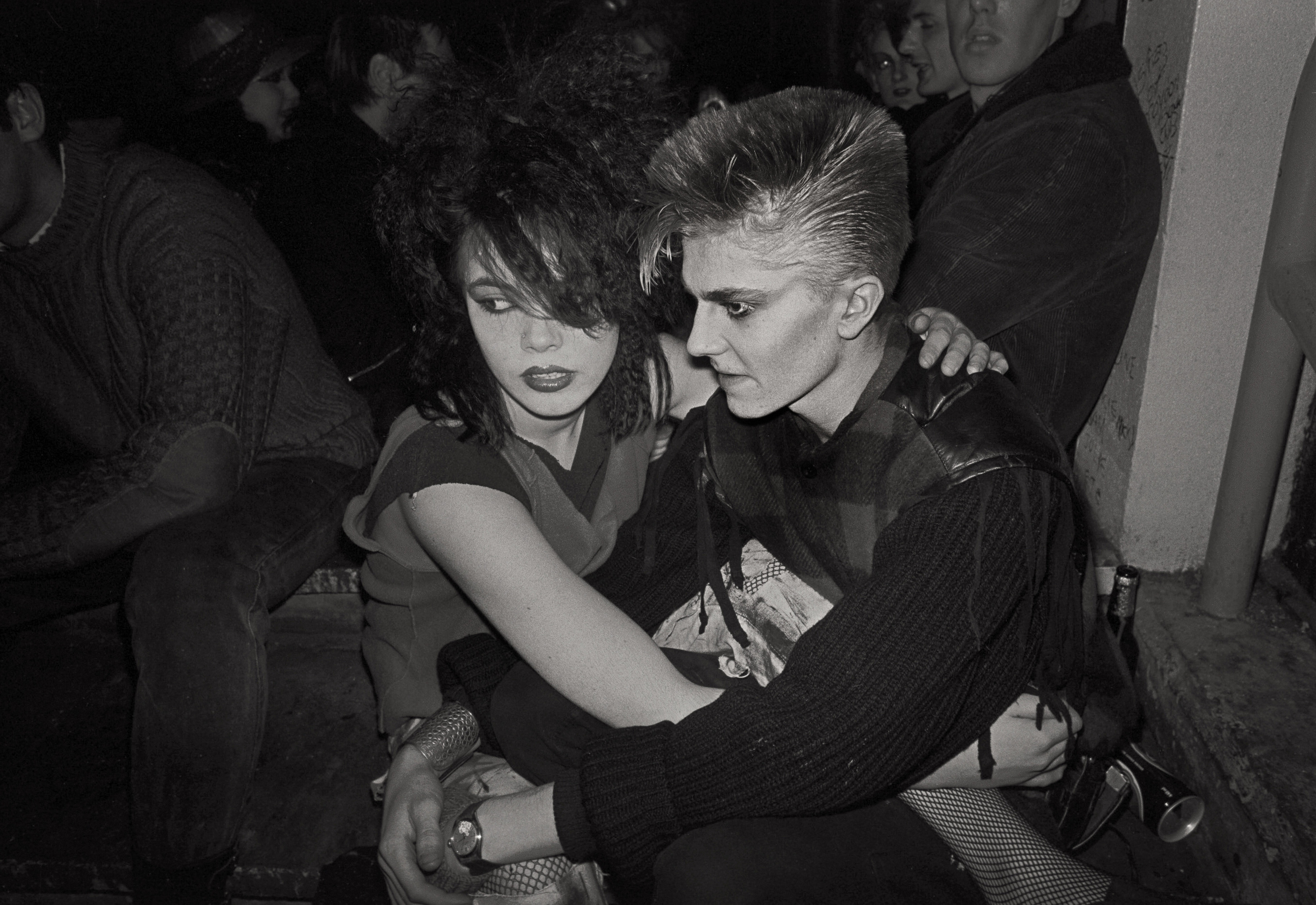 'It's a freak show at the Cave,' trilled psychobilly band The Guana Batz back in 1984, indicating just how influential – and to some extent notorious – Soho nightclub The Batcave was, London's epicentre of '80s goth.
Although the club on Dean Street only ran from 1982 to 1985, its legacy was profound. Beyond defining the indie sounds of a mournful rebellious youth under the Thatcher government, the club also staked (no pun intended) out the graveyard aesthetic instantly recognisable as goth. Sombrely clad black-eyelinered luminaries such as Nick Cave, Robert Smith, Siouxsie Sioux and Marc Almond rubbed padded shoulders (possibly while sipping a Pernod and black) while listening to the silky tones of bands like Alien Sex Fiend.
Now it's back. From March 22 to 29 'The Batcave Exhibition' at the Museum of Youth Culture on Berwick Street in Soho (a new museum dedicated to the styles, sounds and social movements innovated by young people over the last century) welcomes goth to Soho once more, and introduces its sights and sounds to a whole new generation. Featuring candid images by British underground scene photographer Derek Ridgers and music journalist and author of 'Gothic Rock', Mick Mercer, the show also includes original props and excerpts from new book and CD 'Young Limbs Rise Again: The story of the Batcave Nightclub 1982-1985', charting the club's impact on post-punk, music and fashion. 
A bit like the undead, that the club's devotees fetishised, the exhibition is a tribute to the most enduring of youth subcultures, and well worth a look if you've ever found yourself tapping your foot along to Bauhaus's 'Bela Lugosi's Dead' and considering a collapsed green mohawk as a tonsorial style choice.
'The Batcave Exhibition', Museum of Youth Culture, 95 Berwick St, W1F 0DW. Mar 22-29, Mon-Sat 11am-6pm, Sun noon-5pm. Free. 
Like sleeping upside-down? This Victorian water tower for sale in Woolwich could be perfect.
Head back to nature with ancient woodlands in South London saved for the public.