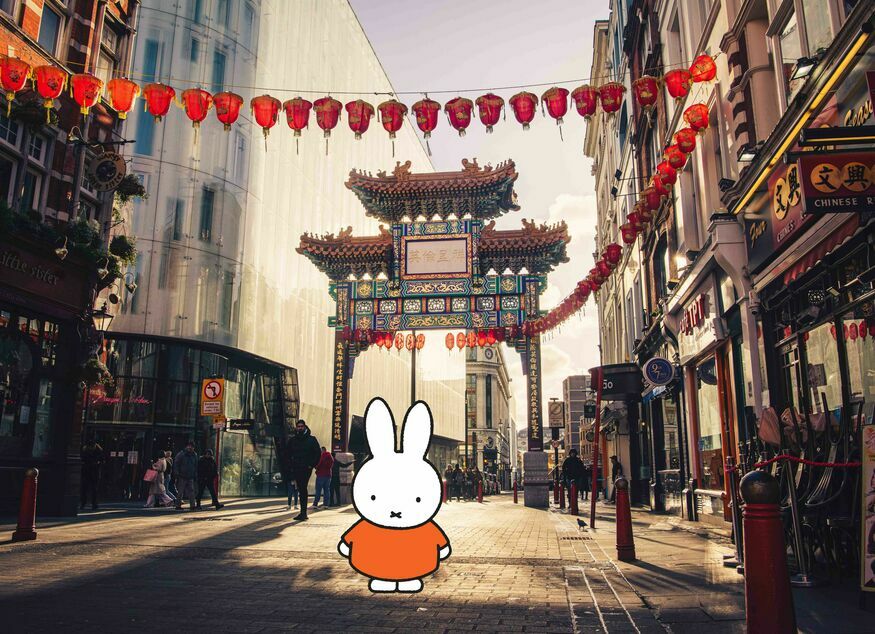 In case you missed it, 2023 is the Chinese Year of the Rabbit, and to celebrate it, London's Chinatown is welcoming a 400 sq-ft pop-up store opening on March 29 on Shaftesbury Avenue dedicated exclusively to a much-beloved bunny.
Nope, it's not Donny Darko, nor is it Bugs, Peter or The White Rabbit (although you realise there are an awful lot of fictional bunnies, they literally breed like, erm… rabbits). Instead, it's the über-rival to 'Hello Kitty's' cute creature crown: Miffy, Dick Bruna's adorable rabbit character. The store will be open for three months and – surprisingly – is the first standalone of its kind for the flop-ear character.
Marja Kerkhof, managing director at Miffy's global rights owner Mercis BV, explains: 'Chinatown London is the ideal location for a standalone pop-up and its iconic reputation aligns perfectly with Miffy's international renown. We are so excited to be bringing a little of Miffy's magic to such a dynamic and exciting community and celebrate what is set to be a truly special year.' You know, for kids. 
Miffy was created by the Dutch artist in 1955 in picturebook form, and is immediately recognisable with her white body, graphic black outline and primary-colour outfits, like a cottontail version of a Mondrian painting. Fans and enthusiasts alike, however, home in on one key detail that makes Miffy special: her mouth/nose combo, which is a simple cross. Arguably, part of Miffy's enduring appeal is that her expression is always gnomically fixed, so whatever Miffy is doing, her expression remains exactly the same. 
Despite that, we reckon that Miffy will be inwardly ecstatic, as the store, designed in the iconic Bruna colour palette, will not only boast specially themed Year of the Rabbit merch alongside the regular Miffy books, bags and toys but there'll also be Miffy meet-and-greets, giant Miffy lamps and a picture frame for photo-ops (bunny-ears filter obligatory, we presume).
78 Shaftesbury Avenue, W1D. Daily Mar 29-Jul 3, noon-10pm. 
A London flat used in 'Harry Potter and the Order of the Phoenix' is up for sale.
One of these will serve rabbit: London's 50 best restaurants for 2023.