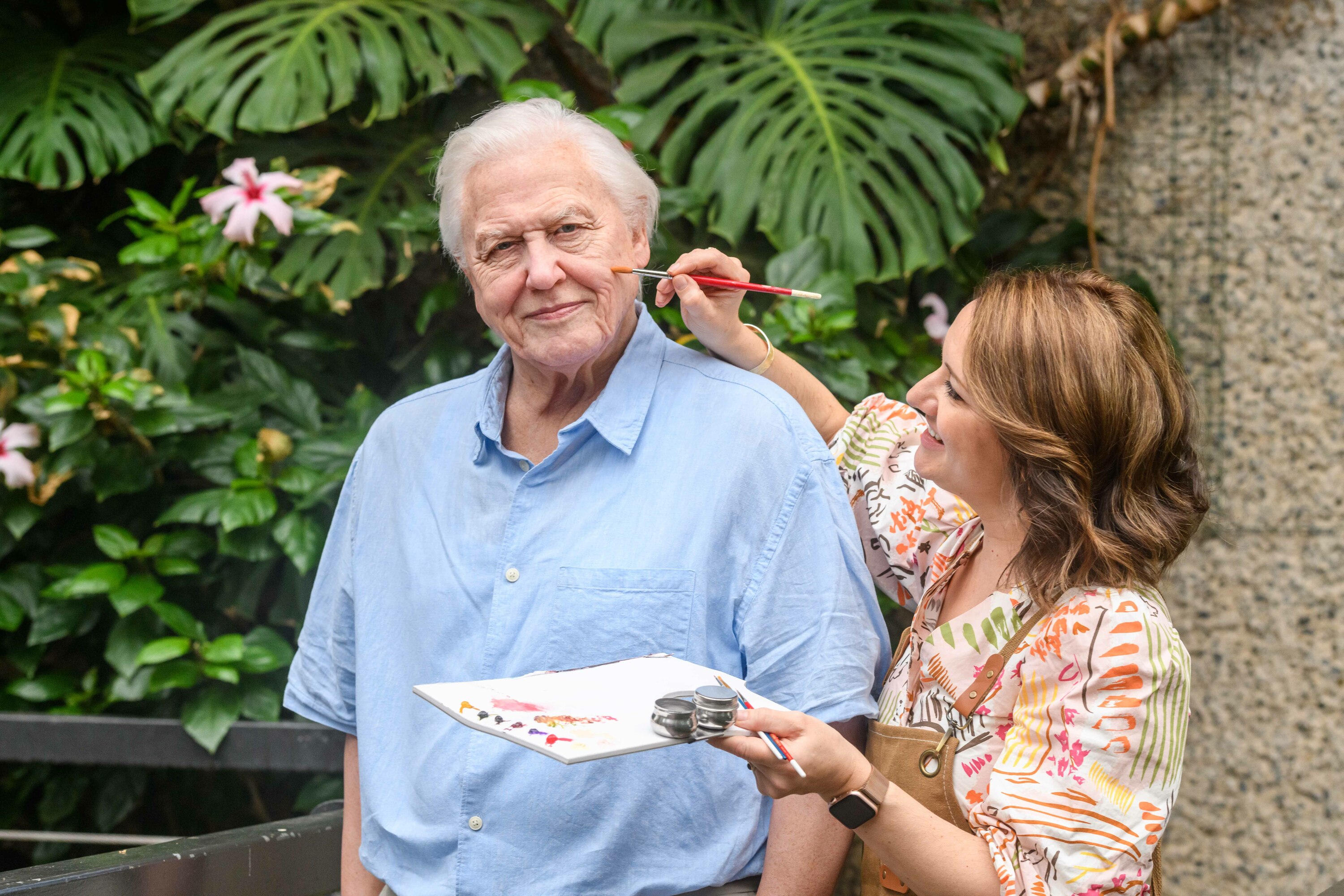 There's something impossibly comforting about Sir David Attenborough, with his soothing tones and gentle manner softening the blow of the brutal environment-related truths he airs on programmes like Blue Planet, Planet Earth, and Prehistoric Planet. Now, a new waxwork at Madame Tussauds has captured him in reassuringly lifelike form, as part of a new zone scheduled to open this month.
The waxwork is the second Attenborough figure to be displayed at the London attraction, with the last edition unveiled back in 1992. It's the result of a prodigious amount of work, with a team of experts poring over scores of reference photos and hours of video footage to get every detail perfect. 
Jo Kinsey, studio manager at Madame Tussauds London, says: 
'To create the figure of Sir David, we have a team of up to 25 artists working together at any one time. We've got the lovely creases in the shirt and the trousers, the watch, the actual hands are ticking if you look closely, and then to the skin, it's really important to pay attention to every little vein and every freckle and every hair has been styled.
It was really important with Sir David that we captured the essence of him and the pose is warm, it's gentle and his stance is how we'd normally see him on the television.' 
This highly detailed new figure will be part of a new zone at the Baker Street attraction that will also feature a host of household names, rendered in uncanny detail. There, Attenborough will rub shoulders with Princess Diana, Stormzy, Lewis Hamilton, Shakespeare and Emmeline Pankhurst.
Imagine the conversations that lot would have, eh? No doubt Attenborough would upbraid Hamilton on the planet-threatening emissions his sports cars churn out, while Pankhurst would chain herself to the railings in protest at this male-dominated line-up. 
Go and witness the drama (even if it's wholly imaginary) when the new Madame Tussauds display opens on October 20. 
Why not see some old school 2D renderings of celebs at the freshly reopened National Portrait Gallery?
Listen to Time Out's brilliant new podcast 'Love Thy Neighbourhood': episode nine with Fern Brady in Catford is out now.
Stay in the loop: sign up to our free Time Out London newsletter for the best of the city, straight to your inbox.