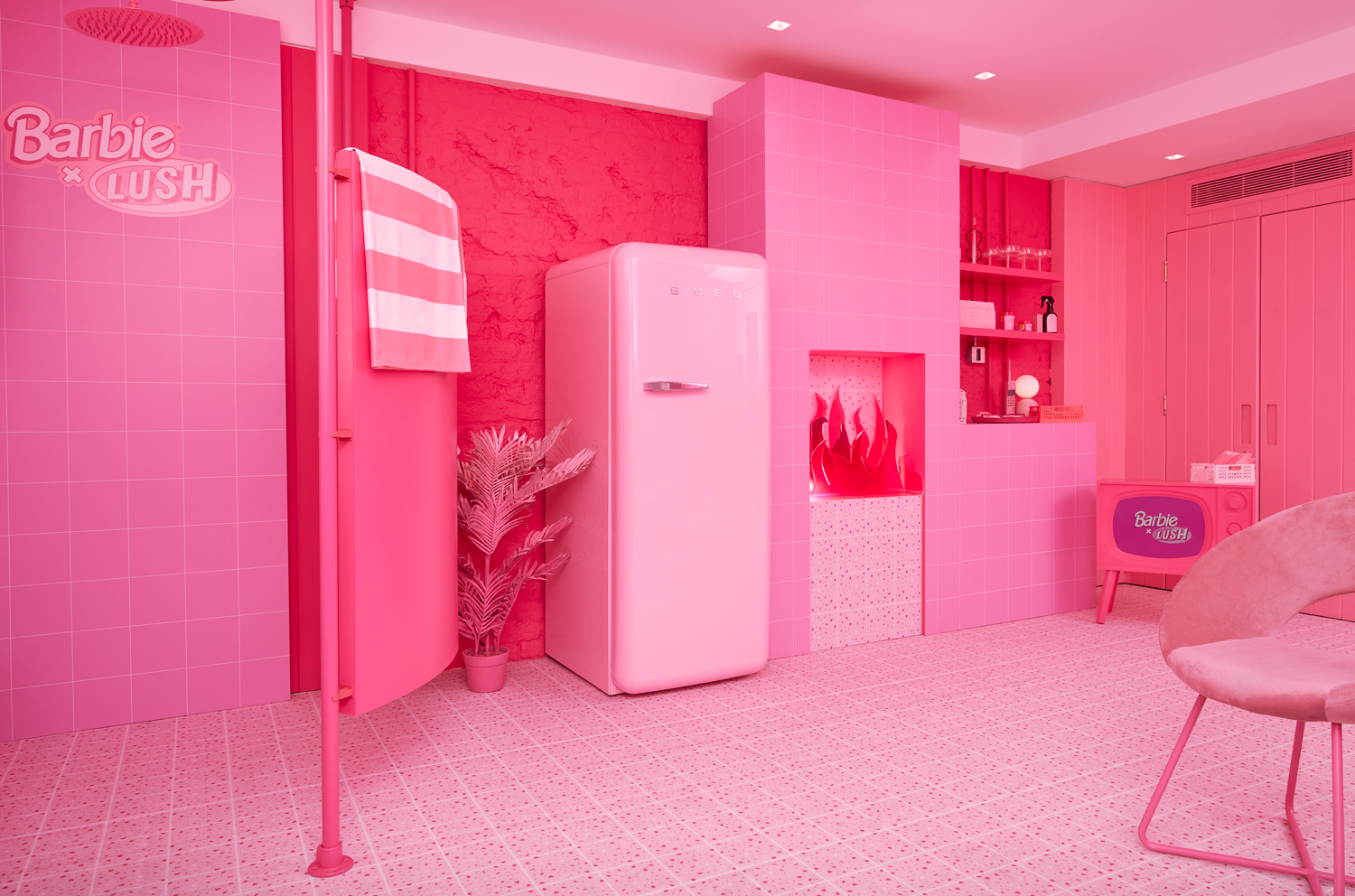 Hey Barbie! Did you know there's a new Lush and Barbie pop-up in Soho? You'll get to step inside your own pink world while shopping Lush's Barbie-themed collection. It's guaranteed to be the best day forever and ever, until the pop-up ends on September 21.
That's right, Barbie fever is still gripping the capital. And for six weeks, Lush Studio in Soho will transform into a Barbie Dream House with a pink lounge, kitchen and shower.
You'll be able to cop all sorts of Barbie-themed toiletries and nice-smelling things. In the 11-piece pink collection are Barbie bath bombs, Barbie body balm, a Barbie pink shampoo bar and much more, with prices ranging from £6-£35 for a limited edition Barbie perfume. There will also be free drinks on offer to celebrate the collection made in collaboration with Mattel – and, you guessed it, they will be pink.
Mattel has already collaborated with over 100 brands as part of its unstoppable Barbie movie marketing campaign. Will the Barbie marketing campaign ever end? 
ICYMI: The famous Londoners who have their own Barbie dolls.
Time Out's brilliant new podcast, 'Love Thy Neighbourhood', is out now. Listen to Chloe Petts in Streatham. 
Stay in the loop: sign up for our free Time Out London newsletter for the best of the city, straight to your inbox.