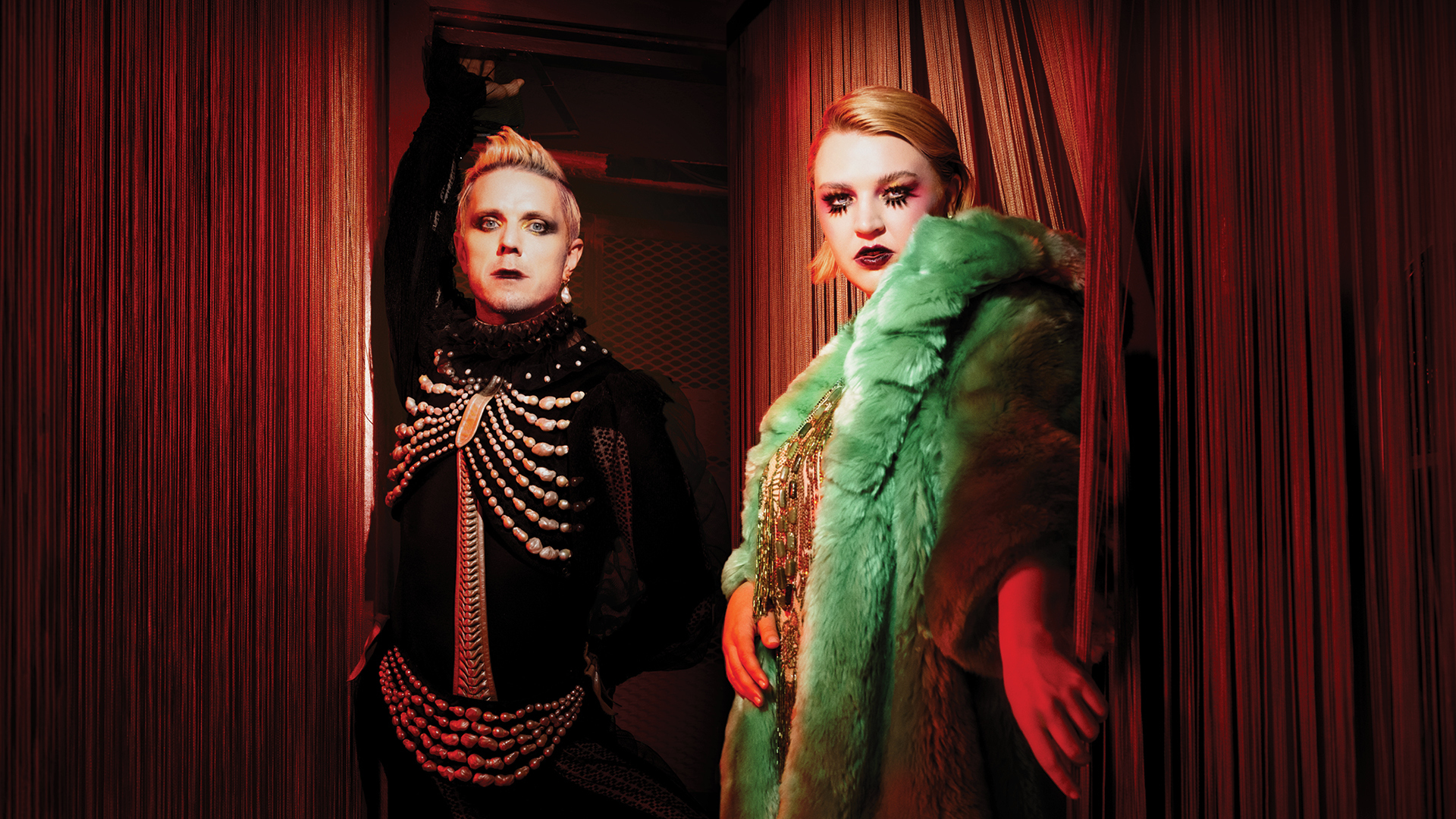 Rebecca Frecknall's revival of Kander & Ebb's musical masterpiece 'Cabaret' has been a hit since day one, thanks to its daring immersive staging and sensational original leads Eddie Redmayne and Jessie Buckley.
That it's still running well over a year after A-lister Redmayne's departure is testament to the strength of Frecknall's production and – of course – the undying brilliance of the 1966 musical about doomed lovers in Weimar Berlin.
There's also been some savvy casting that's seen the blockbuster original cast succeeded by a lot of exciting young stars on their way up. What it's not quite had is a second set of bona fide celebrities. But that's all changes as pop stars Jake Shears and Rebecca Lucy Taylor are the latest to take on the roles of The Emcee and Sally Bowles.
Both are of course famous as musicians rather than actors – Shears for The Scissor Sisters and Taylor for her solo project Self Esteem. Their casting is something of a gamble for the producers, but one that make sense. As performers they're both heavily versed in the world of both cabaret and 'Cabaret', and will also literally be playing singers: in particular you can imagine sinister nightclub host The Emcee not being too much of a stretch for Shears given it's essentially all songs. Taylor has dabbled a little with screen acting, but the role of Sally is a hefty, emotionally gruelling one that requires more range than The Emcee and will clearly represent a pretty full-on baptism of fire in terms of stage acting. But if she can pull it off you have to think the sky's the limit in terms of hr future acting career.
Obviously there's an element of novelty at place, but it also feels in keeping with the spirit of the show. There will be no new press night, so they'll be spared the harshest of scrutiny, but the show has a vociferous social media following – as do the artists themselves – so we should know where they stand in the latterday pantheon of Emcees and Sallys before too long. 
'Cabaret' is at the Playhouse Theatre until Jun 29 2024. Jake Shears and Rebecca Lucy Taylor will join the cast Sep 25. The final date is tba, though the closer you book to Sep 25 the safer you are.
The best new London theatre shows to book for in 2023 and 2024.