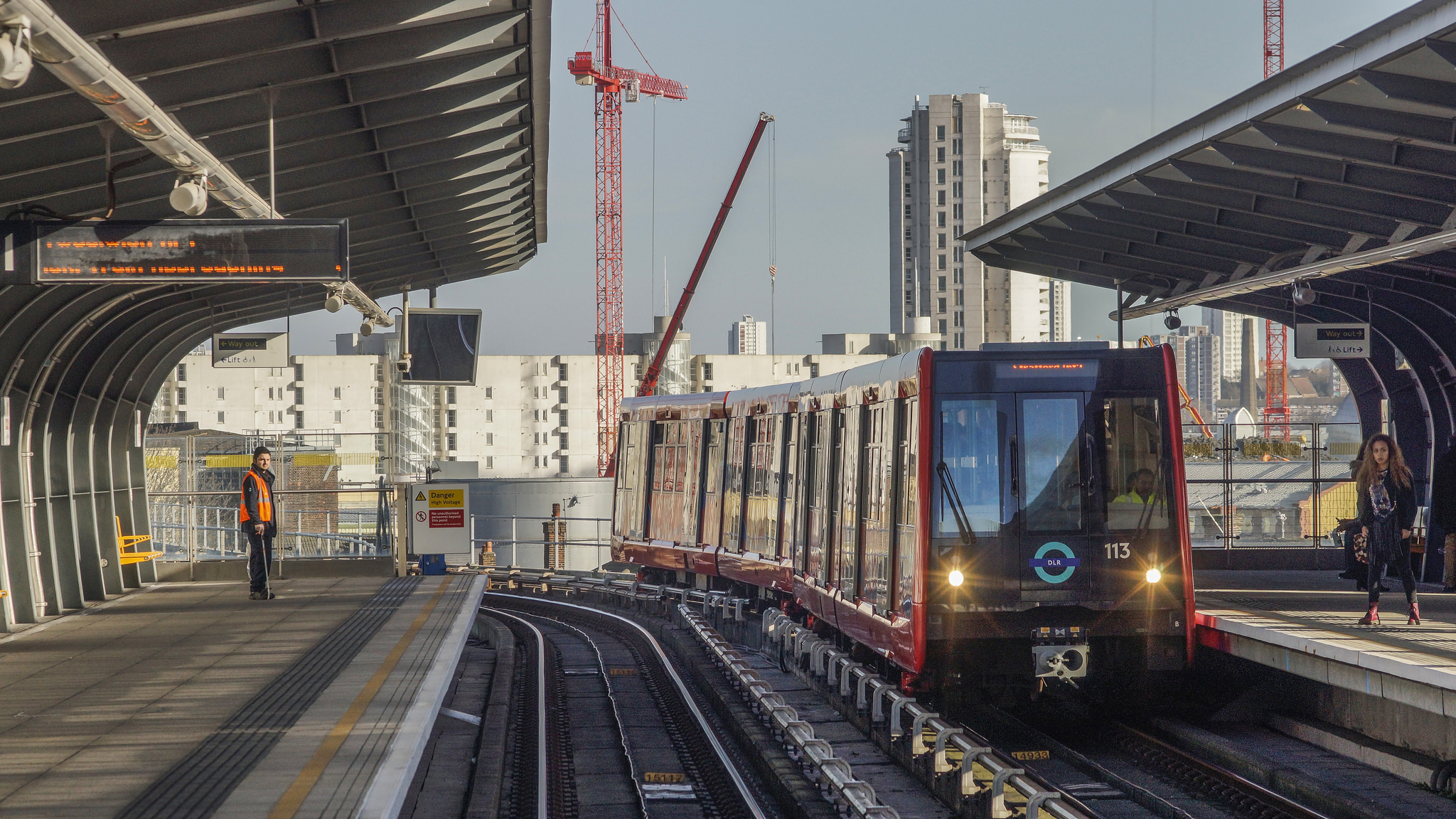 TfL has been banging on about extending the DLR to Thamesmead since before Shoreditch was still cool. Plans originally floated in the 2010s could finally come to fruition, as the planning proposal to extend the DLR to one of London's worst connected neighborhoods – Thamesmead– could be completed by 2026, Sadiq Khan said. 
City Hall and TfL have previously put £1.5 million towards feasibility studies for the project. If it goes ahead, we could see the DLR extended from the Beckton branch across the river to Thamesmead via a new station at Beckton Riverside. A new tunnel would have to be dug under the Thames to carry the line to the area.
Thamesmead in south east London is currently not connected to any tube, Overground, DLR or National Rail services, being only accessible by bus. Its closest line is the Elizabeth line which stops short of the area in Abbey Wood. 
The Mayor also wants to build between 20,000 and 30,000 new homes in Thamesmead and Beckton Riverside, but the DLR extension would be essential for making it an appealing place to live. 
Sadiq is still securing for the project, which was formally proposed in 2020. Responding to a written question about the project from Labour London Assembly Member Elly Baker, he said: 'Funding for construction is not yet in place. At this stage, Transport for London is working with partners to assess the case for the scheme and to define the scheme and its costs.'
The Mayor hopes to submit a planning application for the extension at some point in 2026. 
Deserted mansions: more than half the homes in London's most exclusive postcodes are empty.
Every little helps: Tesco is opening a pub for the coronation.