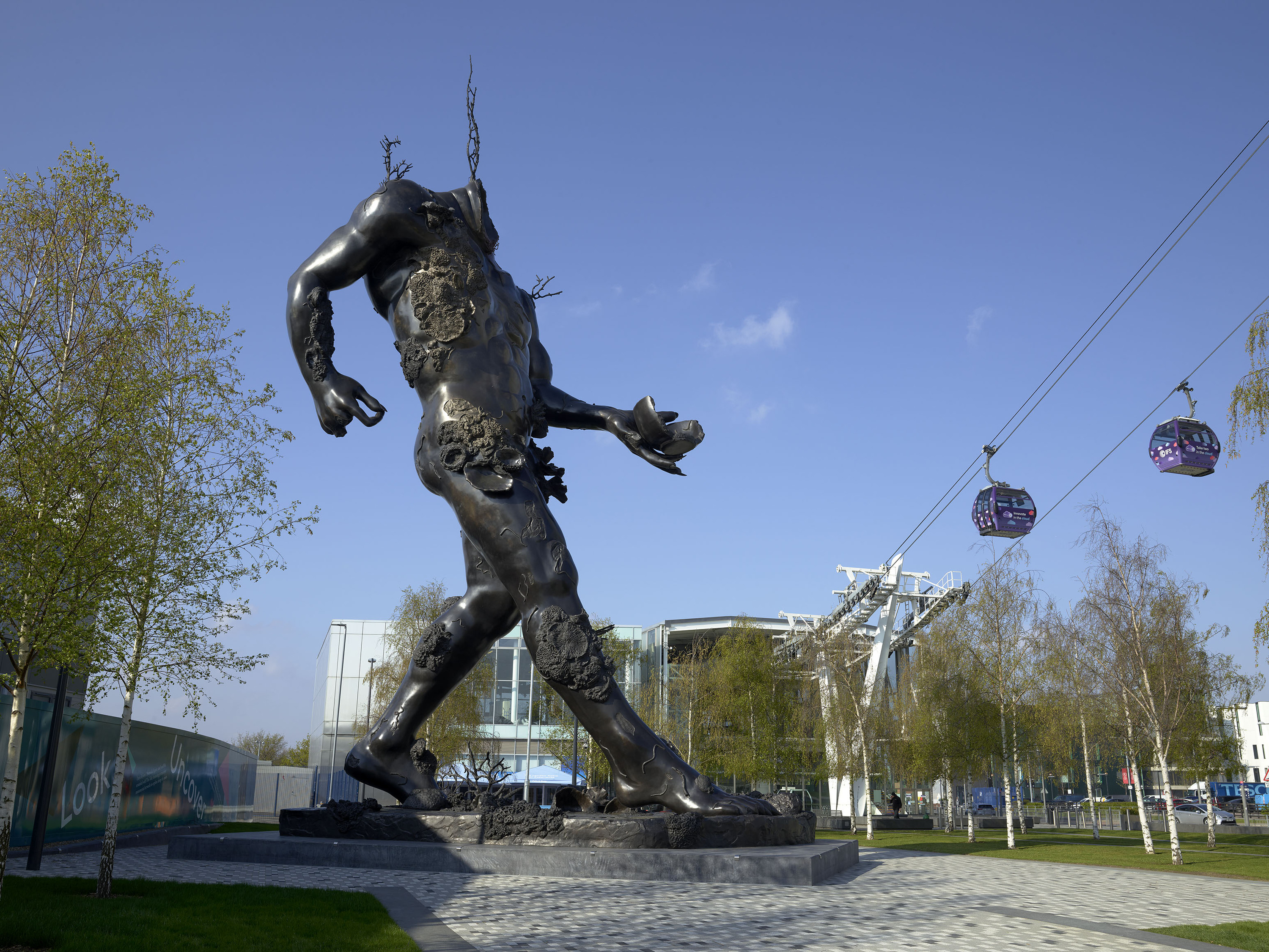 Damien Hirst has been up to all sorts of shenanigans over the past few years: burning paintings, making NFTs, getting AI to do his spin paintings for him, etc, etc. But he's taken a turn for the sensible this spring with the announcement of his latest public sculpture: the 60ft, headless, William Blake-inspired 'Demon with Bowl', which has now taken up horrifying permanent residence on Greenwich Peninsula. No tech gimmicks, nothing on fire, just a big bloody sculpture.
It's actually the sixth Damien Hirst sculpture on the Greenwich Peninsula art trail (the others being 'The Mermaid', 'The Diver', and 'Hydra and Kali'), making it the area the primo destination in London for people who want to see enormous public sculptures by the guy who likes to pickle animals.
Hirst has strong links to the area, and seems damn pleased the work is coming home from its shows in other countries: 'I lived here in the late 1980s when it was a wasteland. I'd collect things that were washed up on the Thames riverbank: old bottles and bits of plastic, which I'd make into collages. That process later led to my series "Treasures from the Wreck of the Unbelievable", which is where "Demon with Bowl", and my other Peninsula artworks come from.' The more you know, eh!
The massive lumbering metal beasty may look like it's about to hoof the Greenwich cable car all the way to Thanet, but at least it's not an NFT. Good work, Damo.
Damien Hirst's 'Demon with Bowl' is at Greenwich Peninsula. More details here. 
Want more free art? Here are London's best free shows.
Want art and don't care about the price? Here are the top ten exhibitions in London.