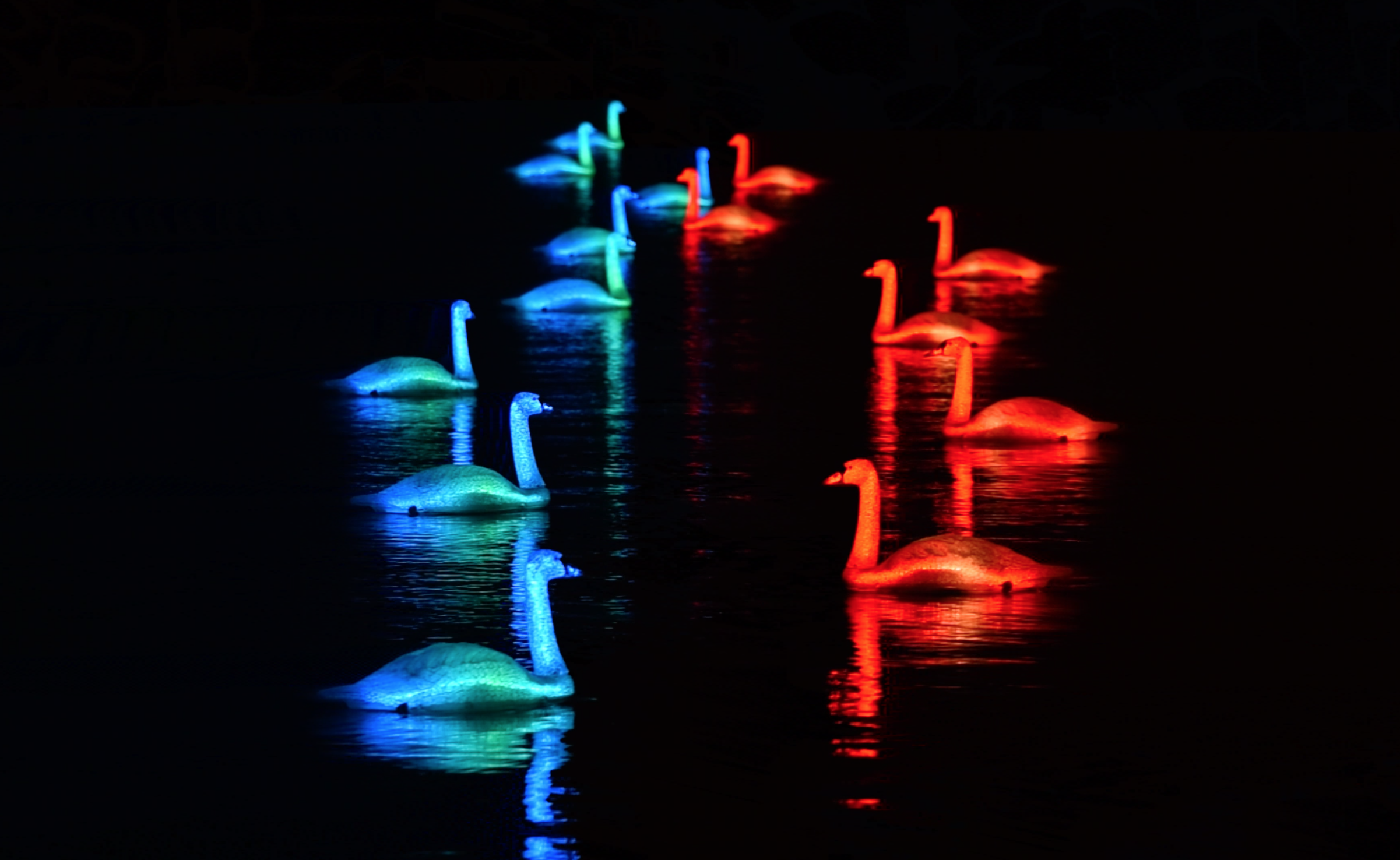 The initial line-up has been announced for this year's free Greenwich Docklands International Festival, and as ever there's some stunning stuff in there.
Post-pandemic, the formerly street theatre-centric festival has become increasingly focussed on spectacular installations, and most obviously ticking that box this year is 'Cygnus' (Aug 31-Sep 3), a poetic live installation from artists Denis Bivour and Florian Giefer's that'll take place after dark in the waters of the Royal Docks, a series of glowing animatronic swans drift around autonomously, changing colour to the sound of the ethereal accompanying music. 
Less overtly spectacular but certainly the hardest-hitting piece of actual theatre the festival has staged in a while is 'The Architect' (September dates TBA). A tribute to Stephen Lawrence, three decades on from his murder, it takes the form of a bus tour of south-east London that's been designed by theatre makers Mojisola Adebayo, Roy Williams and Matthew Xia to offer a meditation on Black futures and the experiences of Black Londoners over the last 30 years (we're not entirely clear exactly how the dramatic aspects of it will play out, though presumably they'll be pre-recorded).
Also announced is grime-soundtracked circus extravaganza 'Ancient Futures' (Aug 27 and 28), aerial dance work 'The Air Between Us' (Aug 26) and 'Bouncing Narratives' (Sep 9 and 10), an unusual dance piece that takes place on top of a trampoline, with the audience underneath the trampoline.
The 2023 Greenwich Docklands International Festival runs in multiple locations, Aug 25-Sep 10. More events will be announced soon.