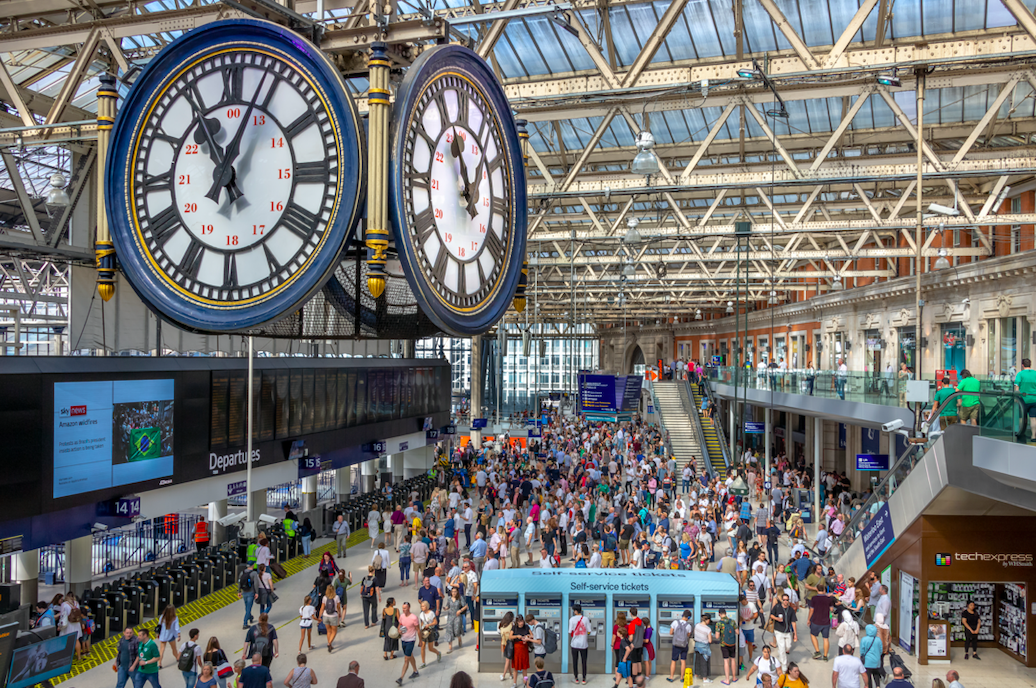 The sometime-nightmare that is Waterloo station – UK's busiest railway station – is finally getting a well-deserved refurbishment. Sadly, they won't be doing anything about all those confusing and nonsensically arranged exits, but it will be getting a new roof that's set to make the station 'lighter and brighter'. 
Network Rail has started a two-year project to redo the roof which was built in 1922. The new structure will be fitted with 10,000 new glazed panels across 12,000 sqm of roof – an area nearly twice the size of the pitch at Wembley Stadium. The panels will be made from a polycarbonate material which is around 50 percent lighter than the existing panels, reducing stress on the structure.
The toilets and baby changing facilities will also get a glow-up, and more seats will be fitted inside the station. 
According to data from the Office of Road and Rail 41 million journeys were made to or from London Waterloo in the year to the end of March.
Cem Davis, Network Rail's London Waterloo station manager, said: 'Customers will soon benefit from a lighter and brighter station, making journeys more welcoming and pleasant.
'Work is also underway to improve the retail and food and drink offer, and the toilets are also in the middle of a large-scale refurbishment.
'There will be some changes to the station as we carry out the upgrades and our station team will be on hand to ensure customers' station experience is as seamless as possible.'
More than half the homes in London's most exclusive postcodes are empty.
Hundreds of vintage London street signs are being sold off.