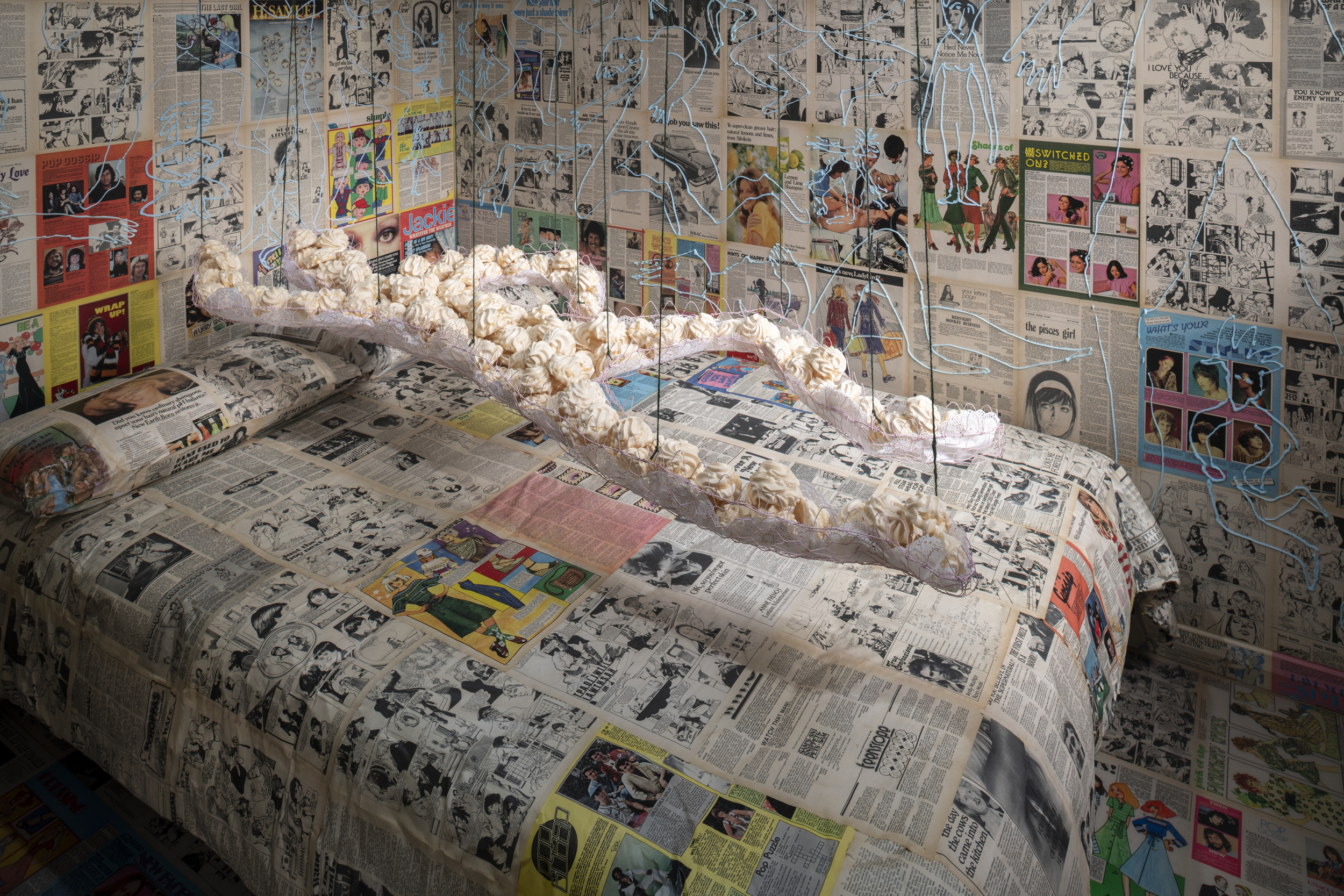 Would you like a slice of the father or mother? Maybe a nice cup of bathwater to wash it down? Well you're in luck, because all are on offer in Bobby Baker's 'An Edible Family in a Mobile Home' at Tate Britain. The installation is part of the gallery's big 'Women In Revolt' exhibition, which takes a furious, hectic look at British feminist art from 1970-90.
Baker's installation is a recreation of her 1976 original, and is plonked in the grounds in front of the Tate. Back then, Acme – the arts organisation – was giving prefabricated micro-homes to artists. Baker turned hers into this installation, papering over the walls with pages torn from newspapers and placing sculptural figures in each room. But not made of marble or clay, these figures were made of cake. It was Baker (really embracing her nominative determinism) exploring what the modern family represents, who plays what roles and why.
But she was also making an artwork that could be part of the community, that could reach out to the people around her. She wanted to make something 'local and accessible' she says. 'I was living in an area surrounded by families with young children that I wanted to acknowledge.'
In the 2023 version, there's a fruitcake father sat watching TV, a coconut cake baby in a cot, a garibaldi figure in a bath, and a human made of meringues lying in bed. They're all delicious, and as clever and insightful now as they were when they were first made.
Bobby Baker's installation is part of 'Women in Revolt!' at Tate Britain, Nov 8-Apr 7 2024. More details here.
Want more? Here are the top ten art exhibitions in London.
Still not had enough? Here are the best free exhibitions in London.