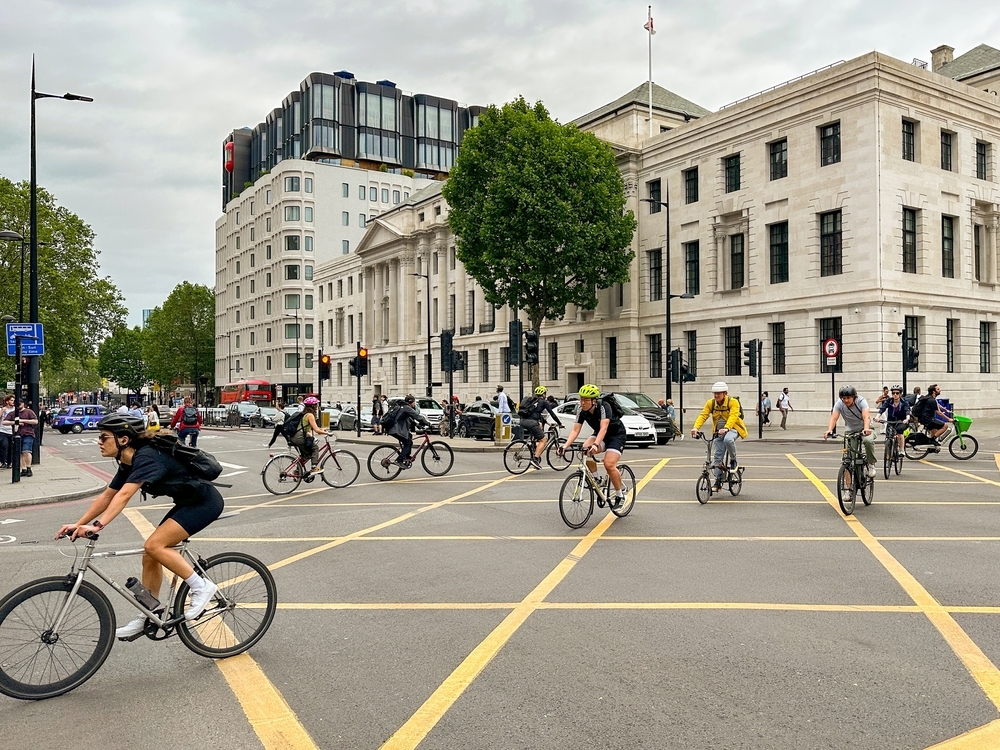 With speeding motorbikes, huge double-deckers and aggy van drivers, cycling in London is pretty nerve-wracking. But now we know exactly where in the city is most nerve-wracking, as the capital's most dangerous junctions for bike riders have been revealed. Cross them at your peril. 
The London Cycling Campaign (LCC) has looked at five years of collision data to find the worst locations for riders in the capital, and it's not looking pretty. 
The most hazardous junction for cyclists in the capital is in… Tooting. Over the past five years, bicyclists having to dodge rogue drivers in this perilous intersection of roads has resulted in 11 serious injuries – often with life-changing consequences, involving a stay in hospital – and 18 slight injuries.
The junction in question is where Ansell Road, Derinton Road, Price Close and Lessingham Avenue intersect with Upper Tooting Road and Cycle Superhighway CS7. With five roads and one cycle highway all joining up at the same spot, we're not surprised there are a lot of injuries taking place. 
It's thought about 3,000 cycling trips are made here each day, and according to Celia Duncan, co-ordinator of Wandsworth Cycling Campaign, the many roads leading to Upper Tooting Road are heavily used as 'rat runs' or short-cuts by drivers, with vehicles turning in and out of the roads.
Tom Fyans, chief executive of LCC, said: 'Behind this horrific data are hundreds of stories of families torn apart by tragedy and lives changed forever.
'Whilst cycling and indeed walking and wheeling remain relatively safe… TfL, the mayor and our boroughs must move faster and be bolder on road danger to stem the human cost posed by dangerous junctions and poor road designs.'
These are the most dangerous junctions in London:
Ansell Road, Derinton Road, Price Close, Lessingham Avenue & Upper Tooting Road
Lambeth Road & Kennington Road
Wandsworth Road & North Street
Mitcham Road & Leighton Street
Finsbury Park & Blackstock Road
Holborn (Station)
Holborn (Theobalds Road)
Queen's Circus
Shoreditch Triangle (Great Eastern Street & Curtain Road)
Knightsbridge (incl. Albert Gate)
Time Out on two wheels
While cycling in London still has a long way to go before it becomes the safest or most pleasant way of getting around the capital, it's come a long way over the past few years. From covering the dazzling new north London cycle routes and Kensington High Street is finally getting a cycle lane to our own list of the dreamiest bike rides in and around London, we're all for exploring London on two wheels. 
Did you see that this London neighbourhood is officially the UK's most densely populated area?
Stay in the loop: sign up for our free Time Out London newsletter for the best of the city, straight to your inbox.