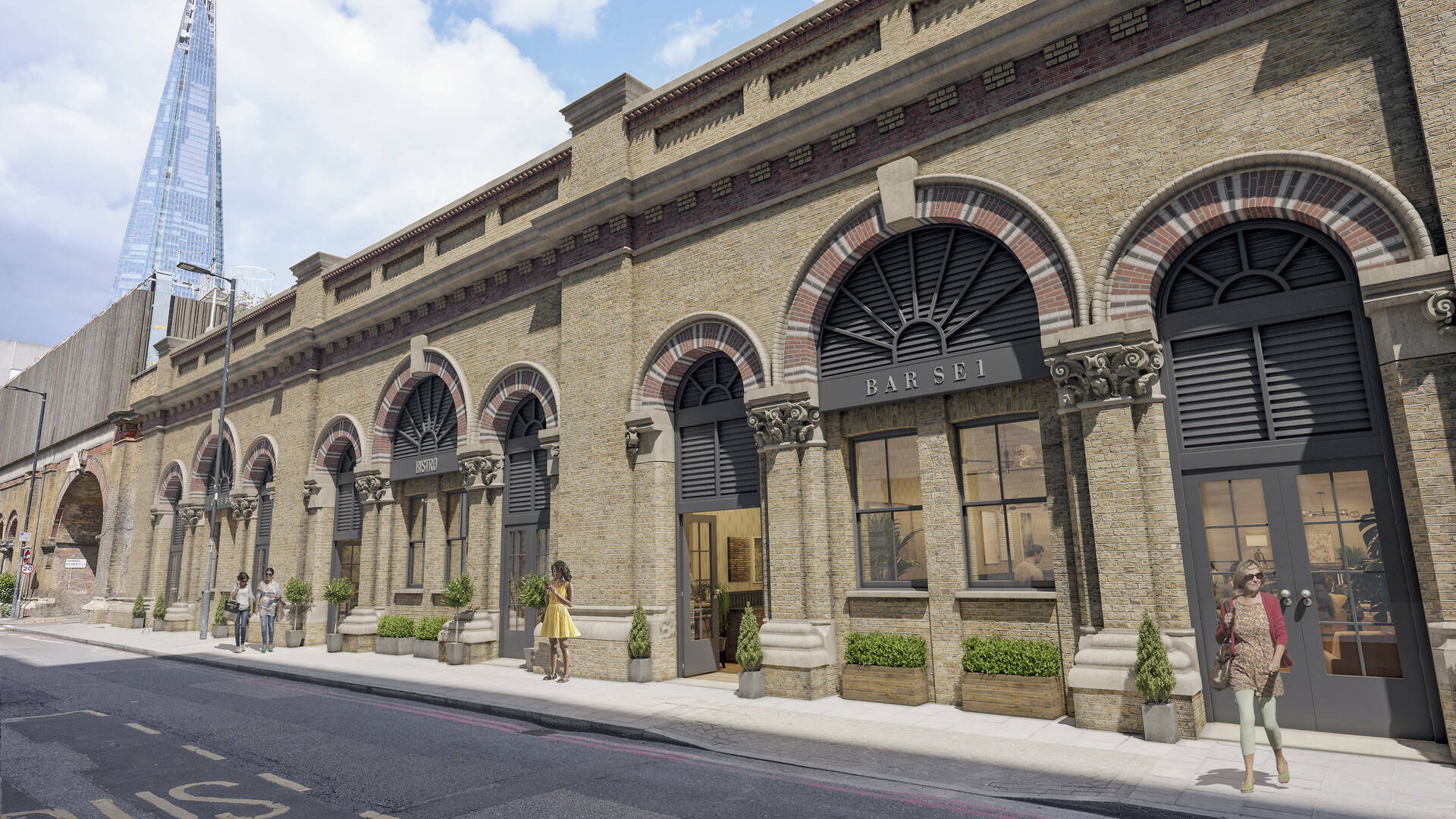 That old phrase 'out with the old, and in with the new' might lead to swisher, shiner stuff but it isn't always the most sustainable way of doing things. And plenty of projects across London know exactly that, intending to make the most of the capital's 'old' spaces, not only in a bid to avoid waste, but to protect little pockets of the city's history.
One of the latest projects in the city to revamp an existing space concerns the arches of Crucifix Lane in Bermondsey. Originally designed by Charles Henry Driver and built between 1864 and 1866, the arches have retained their Victorian charm, including elaborate stone carvings and patterns crafted from different coloured bricks. 
A £1.5 million investment by The Arch Company means that these Grade II-listed features are in for one hell of a makeover. The plan is to have new life breathed into these historic spaces, but with energy efficient measures. These include new glazing, louvring and insulation, as well as LED lighting and an air source heat pump AC unit. Once completed, the arches are projected to achieve an energy performance certificate 'B' rating. 
According to Craig McWilliam, CEO of The Arch Company, the rejuvenation of the arches is one part of Project1000, a £200m plan by the developers to bring one thousand derelict spaces across England and Wales back to life by 2030. 
And what a life these arches have already lived. Previously, they housed Jacks nightclub, hosted the Chemical Brothers' first ever gig in the capital way back in 1994, and even featured in the music video for BodyRockers hit 'I Like the Way'.
Thankfully, the Railway Heritage trust is well in favour of the revamp, with executive director Tim Hedley-Jones describing the plans as a 'sympathetic restoration of [the] facades'. 
The arches are located just 400 metres away from London Bridge, and should offer brand new spaces for even more new restaurants, cafes and bars to prosper in this bustling patch of the city. The work on the arches is already underway, and it is due for completion in spring 2024. 
The ever changing cityscape
London is a city that is ever-changing, and at Time Out we cover all the latest projects being undertaken in the city. From this massive new housing development in south London and the new Thames embankment in Putney to the huge makeover happening at London Victoria, we're the place to read about all the upgrades happening in the capital. 
Did you see that this London neighbourhood is the first in the UK with a £100,000 average income?
Listen to Time Out's brilliant new podcast 'Love Thy Neighbourhood': episode ten with Derren Brown in Hoxton is out now.
Stay in the loop: sign up for our free Time Out London newsletter for the best of the city, straight to your inbox.