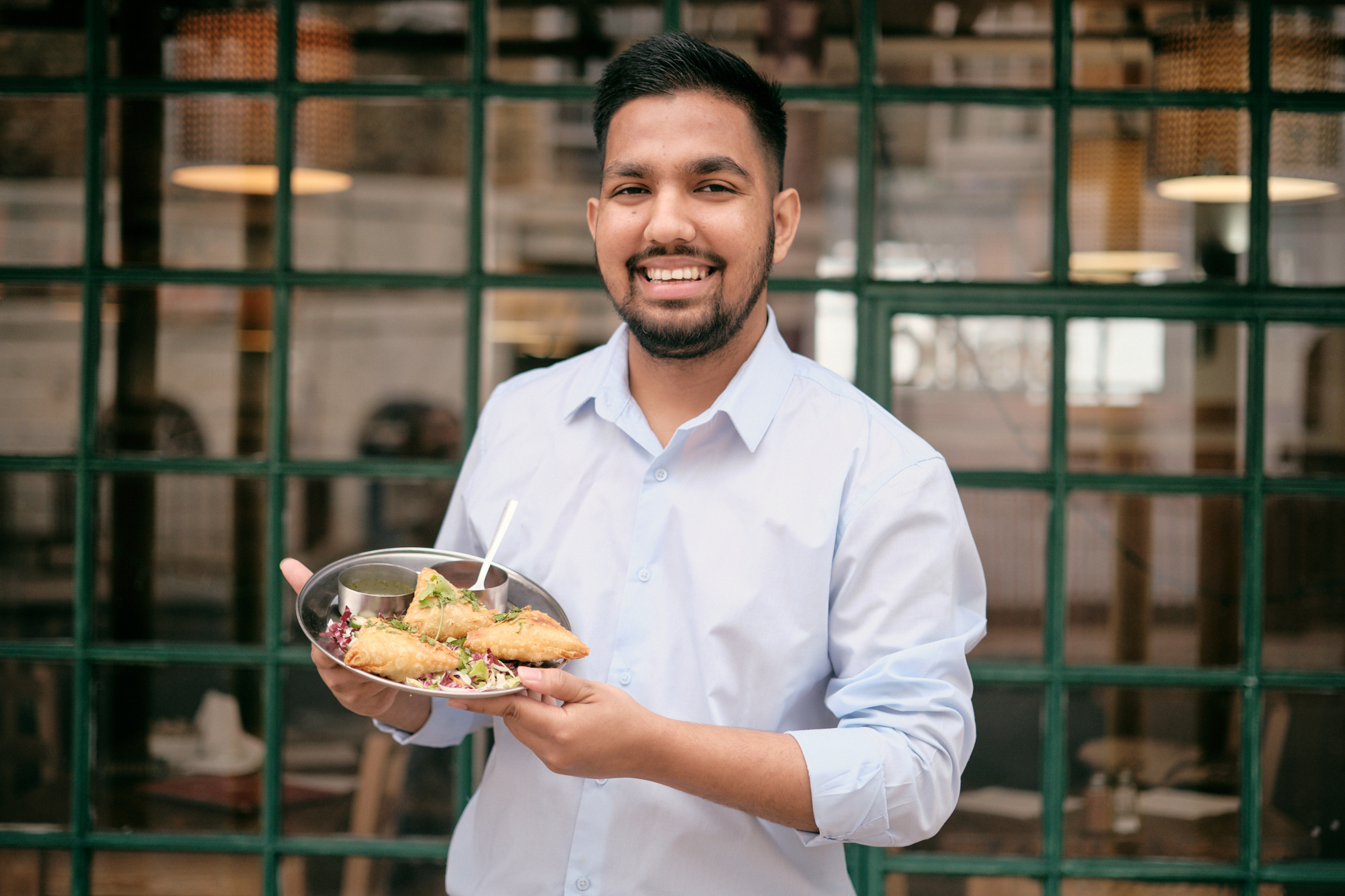 Ah, samosas. The pastry triangles are little pockets of joy and – dare we say – a perfect snack. But sometimes, the parcels stuffed with potatoes, spices and meat can be dry, overly oily, or just a bit flavourless. Luckily, London's best samosa has just been awarded, so as long as you eat this one, you'll never have to suffer through a subpar samosa again. 
Diwana, an Indian restaurant on Drummond Street, has been crowned as having the best samosa in London, winning the title of Samosa Wallah Champion 2023. In early October Drummond Street, a road near Euston famous for its south Asian restaurants, hosted its first ever Samosa Walking Tour and Samosa Wallah Championships. 
Restaurant Ravi Shankar came in at a close second, winning the People's Choice vote.  
The samosas were judged by a public vote and a celebrity judging panel, which included British-Bengali singer-songwriter Tara Lily, best-selling author of 'Empireland' Sathnam Sanghera, and Great British Menu 2023 winner Avinash Shashidhara. 
Restaurants on Drummond Street have been losing business over the past few years because of building work related to HS2. The street has been reported to have lost 30 percent of trade as building works have blocked access. Eleven restaurants on the road have come together to protect Drummond Street, which is home to some of the oldest south Asian restaurants in the UK. 
Time Out's take
Claiming to be the oldest vegetarian south Asian restaurant in Britain, we're not surprised that Diwana took home the top prize in the samosa competition. We're big fans of the joint's dosa and thali dishes, which are both affordable and delicious. And with the disruption caused by HS2 developments, these fantastic Indian restaurants need customers' business more than ever. There's never been a better time to head to Drummond Street for a south Asian feast!
Listen to Time Out's brilliant new podcast 'Love Thy Neighbourhood': episode ten with Derren Brown in Hoxton is out now.
Stay in the loop: sign up for our free Time Out London newsletter for the best of the city, straight to your inbox.