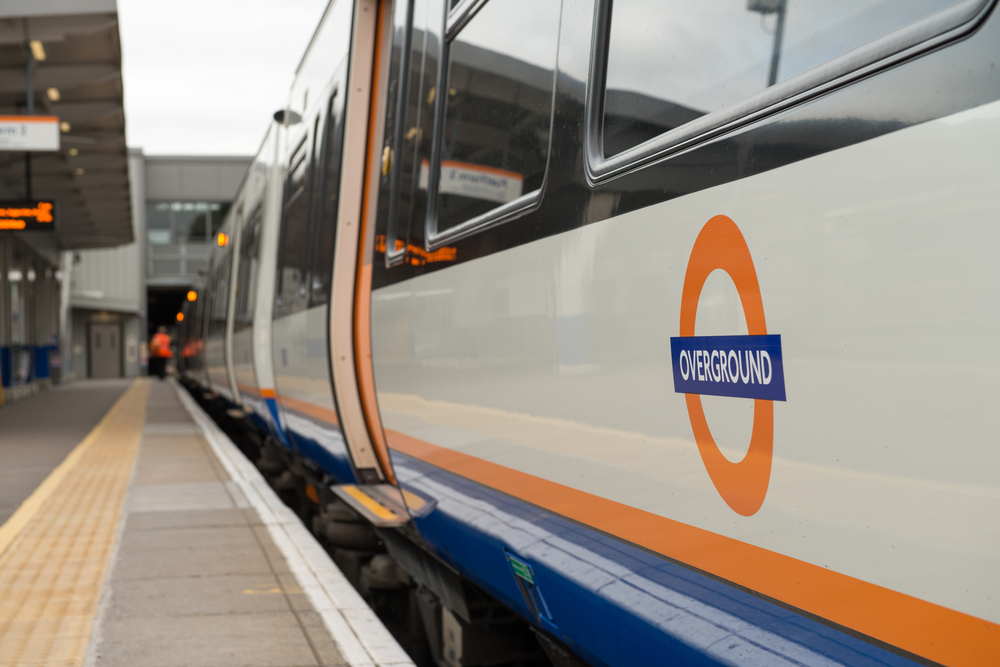 The tube is the go-to mode of transport for many Londoners, and according to TfL's website, the underground can handle more than five million passenger journeys in just one day. And now the tube is getting safer, too, after a new announcement from the Mayor of London this week. 
To mark World Restart A Heart Day, Sadiq Khan has announced that all London Underground, Overground and Dial-a-Ride vehicles will now be equipped with defibrillators. 
Each device has a heart-shaped QR code attached, which links to a 'how-to' video on City Hall's website that instructs users on how to conduct CPR, thanks to advice from the London Ambulance Service (LAS). 
Estelle Williams, a 999 call supervisor and trainee clinical tutor at LAS, was also present at the announcement with the Mayor. She helped save her own dad's life using her CPR training, and hopes the campaign will educate Londoners on life-saving techniques. 
Cardiac arrest is survived by fewer than one in ten people, and for each minute that goes by without intervention such as CPR or a defibrillator, the chance of survival decreases by ten percent. 
'It's important that Londoners not only have the kit but the skills to step in and assist when someone is having a cardiac arrest,' said the Mayor, according to MyLondon. 'This rollout and education drive will ensure people travelling in our city feel safe and confident that they will be helped in a case of emergency.'
LAS chief executive Daniel Elkeles said: 'We need to build a social movement that makes CPR training one of the things that lots of people know how to do.'
So, next time you see someone in a bit of trouble on the tube (or Overground), you might be able to do something about it! Keep a lookout for the new defibrillators on TfL services. 
Time Out, TfL and transport in London
From covering everything you need to know about the London train strikes this month, to the busiest tube stations in 2023, we're your one-stop-shop for all the latest and most essential updates about transport in the capital.
Did you see that TfL has partnered with Google Maps to make London safer for cyclists?
Listen to Time Out's brilliant new podcast 'Love Thy Neighbourhood': episode ten with Derren Brown in Hoxton is out now.
Stay in the loop: sign up for our free Time Out London newsletter for the best of the city, straight to your inbox.