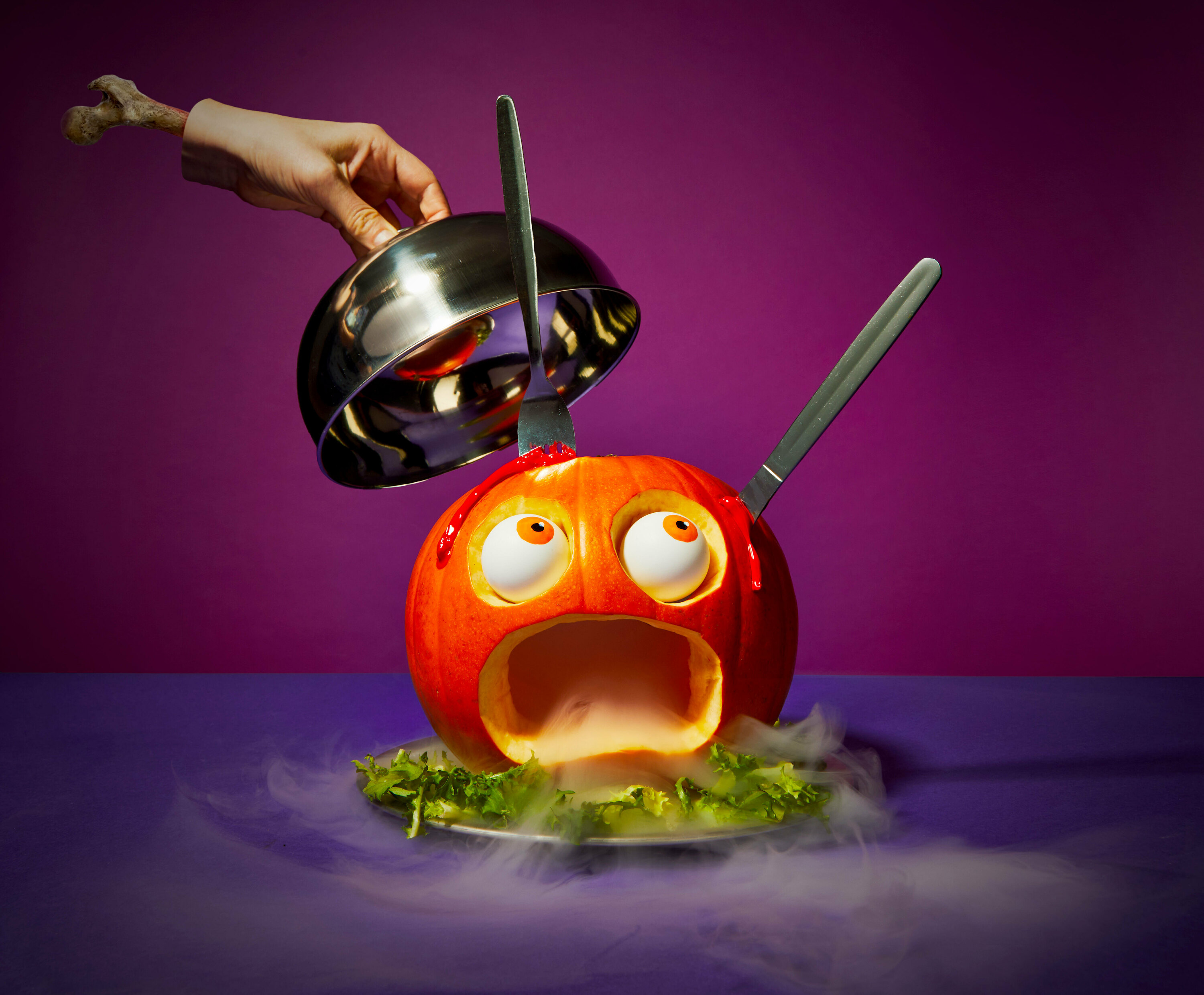 Be strong. You too can fight the seasonal siren song of pumpkin spice! The sugary blend of cinnamon, nutmeg, cloves, and ginger – there is, in a wild plot twist, no actual pumpkin in the ubiquitous autumnal flavour – has hijacked hot drinks for the past few years and we remain annoyed by it. But rather than flipping over every pumpkin spice latte we see, we've decided to celebrate the humble pumpkin instead, and point you in the direction of the best savoury squash dishes available in London this autumn.
‌Steamed Delica Pumpkin at Poon's Wontoneria, Fitzrovia
Herald the extension of Chinese restaurant royalty Amy Poon's wonton-tastic pop-up (now running until February 2024) with this steamed pumpkin dish. Served alongside dried tofu skin also known as fǔzhú, as well as Chinese mushrooms and black bean sauce, these perfect hunks of soft pumpy are just what you need to cosy up to as the nights draw in. Yes, we did just call in 'pumpy'. Get on board. 
23 Charlotte St, W1T 1RW. £11.50.

Pumpkin Arancina at Norma, Fitzrovia
An oozy nugget of carb-based gold, this is pumpkin done the Sicilian way. The godfather of seasonal rice balls, this Delica delicacy comes topped with shavings of scamorza cheese and sage, and makes for the perfect edible autumn accessory. And if you really, really need that tawdry pumpkin spice hit, then scroll down to Norma's dessert menu, and check out the pumpkin spiced tiramisu they'll be offering throughout October, you traitors.
8 Charlotte St, W1T 2LS. £15.
Pumpkin and Spelt Risotto at Nessa, Soho
We were enormous fans of the vivid green wild garlic and spelt risotto that appeared on the menu at Tom Cenci's Soho bistro Nessa back in spring, and this autumnal variation on the dish sounds equally great. Made with Montgomery cheddar from Neal's Yard Dairy, it's topped with some crunchy spiced pumpkin seeds for a bit of textural variety.
86 Brewer St, W1F 9UB. £15.
 
Cannelloni, Pumpkin & Radicchio at The Waterman's Arms, Barnes
The recently reopened Waterman's Arms isn't just offering romantic riverside views – you're in bucolic Barnes now, baby – but a hearty pumpkin-forward pasta dish of cannelloni stuffed with squash and raunchy radicchio. Sam Andrews is now Head Chef, moving south from the kitchen of the great gastropub Camberwell Arms, so you just know it's going to taste terrific.
375 Lonsdale Rd, SW13 9PY. £19.
Smoked Delica Pumpkin at Acme Fire Cult, Dalston
Slabs of green Delica pumpkin get the BBQ treatment at every stylish pyromanic's favourite east London eatery, Acme Fire Cult. Swaddled in fig, chilli and hazelnut, and looking more like Bake Off showstopper than the Sunday Roast side dish it is, this is surely a better way to conjure up some sweet, sumptuous pumpkin. Ditch the dusty leftovers of the sticky old spice rack that's been in your flatshare since you moved in five years ago and order this instead.
Abbot St, E8 3DP. £16.
Vegan Pumpkin Pancakes at The Table Café, Southwark and Battersea Rise
A much-loved Southwark brunch spot that first opened its doors 17 years ago, The Table recently decided that it was high time to open a second venue, with the Battersea location opening its doors in late August. Both venues will gladly serve you a sizeable stack of pumpkin pancakes, which come topped with vegan coconut yogurt, crunchy caramelised pecan nuts and tart plums. 
83 Southwark St, SE1 0HX and 35-37 Battersea Rise, SW11 1HG. £13.
The best new restaurants in London