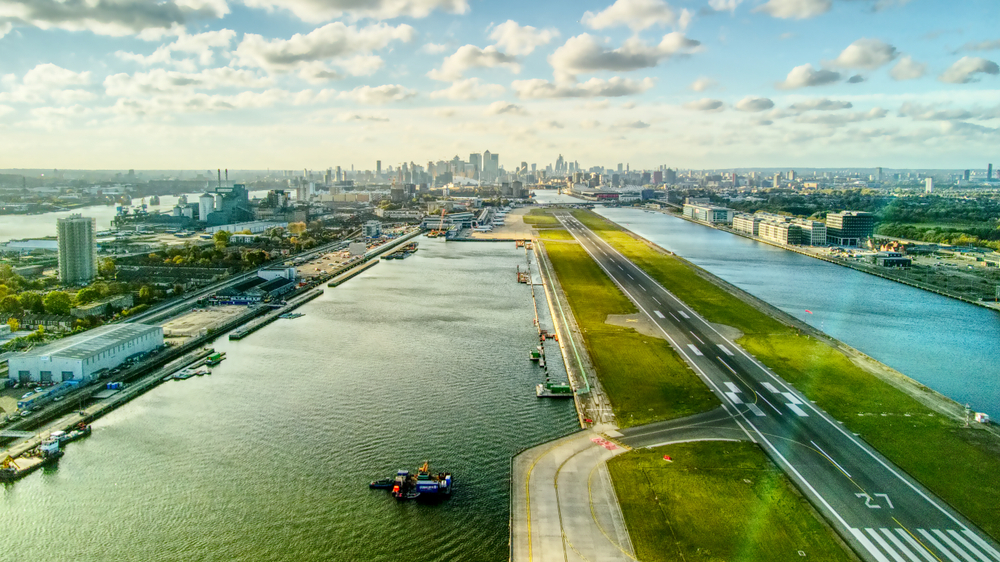 From long queues and flight delays to unreliable airlines and lost or damaged luggage, the list of things that can go wrong when you're flying feels endless. 
One of the best things you can do to minimise stress is to put your journey in the hands of a trustworthy airport and help ensure your next flight runs as seamlessly as possible. To help rank the best and worst British airports, Which carried out a mass survey of more than 4,000 airport users, getting them to give feedback on stuff like queueing times, amounts of seating and quality of staff. 
Ranking not just the best airport in London but the second best air hub in the entire country was London City Airport. With an overall customer score of 78 percent, City scored five stars for queue times at check-in and security whilst also ranking highly for the ease of baggage reclaim and staff experience. The fact that it's only six miles from the city centre also makes it super convenient. 
The availability of toilets is where London City fell short, which is why it wasn't technically deemed a 'Which? Recommended Provider'. However, the atmosphere was described as 'relaxed', even when the airport is busy, and it apparently only takes an average of ten minutes to get through security. Sound pretty good, right?
Other London airports to make the top ten best are the North terminal at Gatwick and Terminal 4 at Heathrow, which both also rank decently for queue times and staff. 
However, five of the ten worst airports in the UK are also London-based. Luton, Stansted, Terminals 2 and 3 at Heathrow and the South Terminal at Gatwick don't score too well, according to the consumer company. 
So, if you're planning to take to the skies from London sometime soon, London City Airport should be top of your list! You can browse the full study by Which here. 
Did you see that plans for a 'zero emission zone' in central London have been axed?
Listen to Time Out's brilliant new podcast 'Love Thy Neighbourhood': episode five with Helen Bauer in Waterloo is out now.
Stay in the loop: sign up for our free Time Out London newsletter for the best of the city, straight to your inbox.