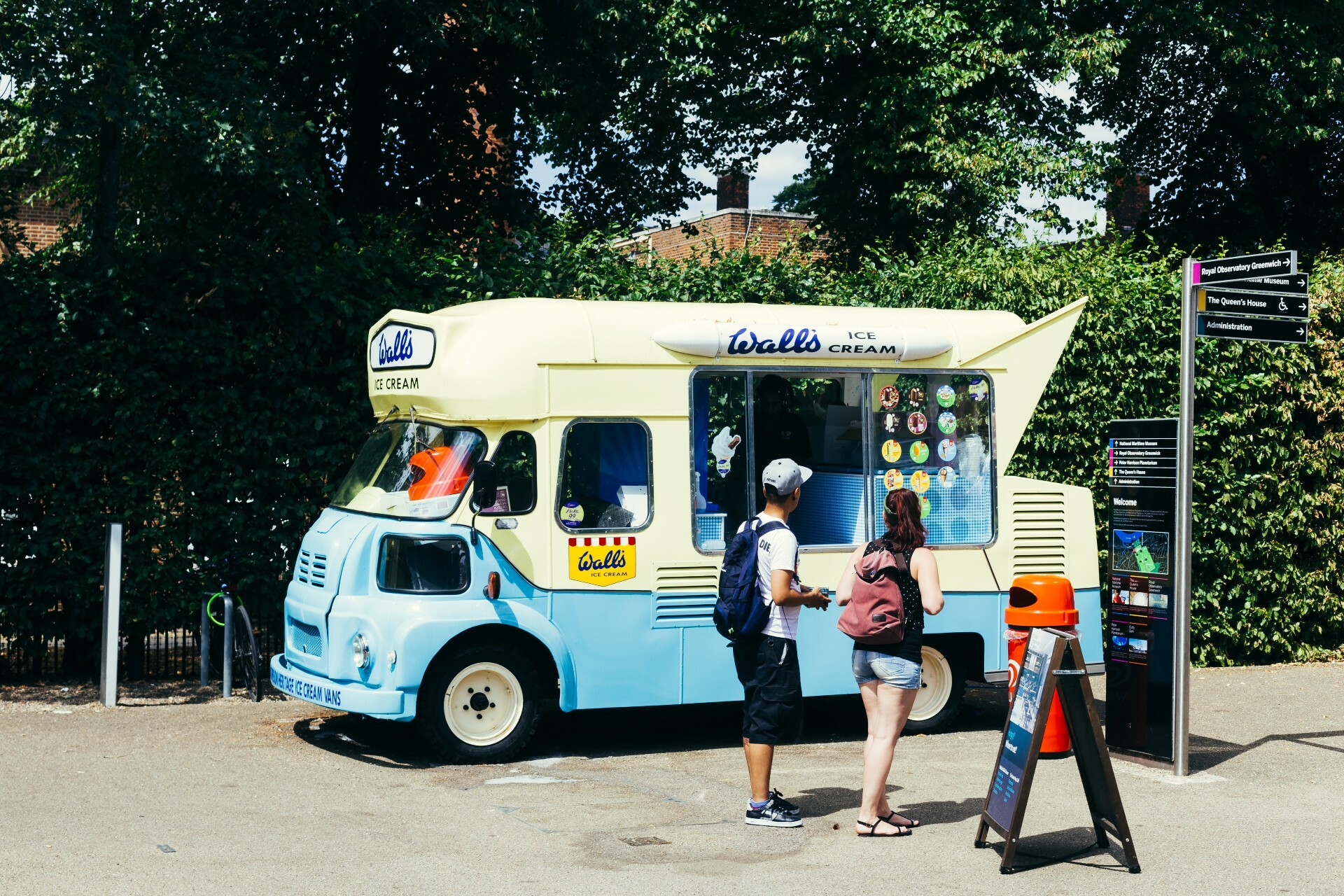 There's nothing quite like getting your first 99 Flake of the summer. Hearing the chimes of the ice cream van, ordering through the tiny window, the first lick of the soft, milky ice cream: the whole thing is a British ritual. But in one south London borough that might soon be forbidden, as Greenwich council wants to ban ice cream vans. Fun sponges!
Greenwich Council wants to prohibit vendors from trading in 33 streets in Greenwich, including tourist hotspots. The council said the vans cause an 'unacceptable level of nuisance', while a planning representative said the queues for the vans would 'clutter' the views of heritage sites and create a 'bottleneck' in the area.
There is one good reason behind this curmudgeonly ban. According to the council, ice cream vans, of which the majority run on diesel, have a 'negative impact on air quality' in the area due to 'engine idling' (keeping the engine running to power their freezers).
If the ban goes ahead, ice cream vans could become illegal on 20 roads in Woolwich and 13 in Greenwich town centre, including Greenwich High Road and Cutty Sark gardens. Selling cold treats will also be clandestine on King William Walk beside Greenwich Park, because of its 'sensitive' location next to the Maritime World Heritage Site, which includes the Royal Observatory and Old Royal Naval College.
However, ice cream vans might not be totally caput in the south London borough. Vendors could still be allowed to trade for up to 15 minutes on the streets providing that they then move elsewhere and do not return on the same day.
Londoners aren't happy about the proposed plans, with the council receiving a complaint and two ombudsman enquiries.
On person wrote on Twitter: 'Hope there's a backlash from residents. Ice cream vans are part of our traditions.'
Another tweeted: 'Who do these councillors think they are?', while a third added: 'Bonkers councils worrying about us having fun as usual.'
Must all good things come to an end? A decision on the ice cream van ban is due made on Wednesday at a council cabinet meeting.
London bus strikes in June: everything you need to know.
This east London restaurant has been named the best in the city.