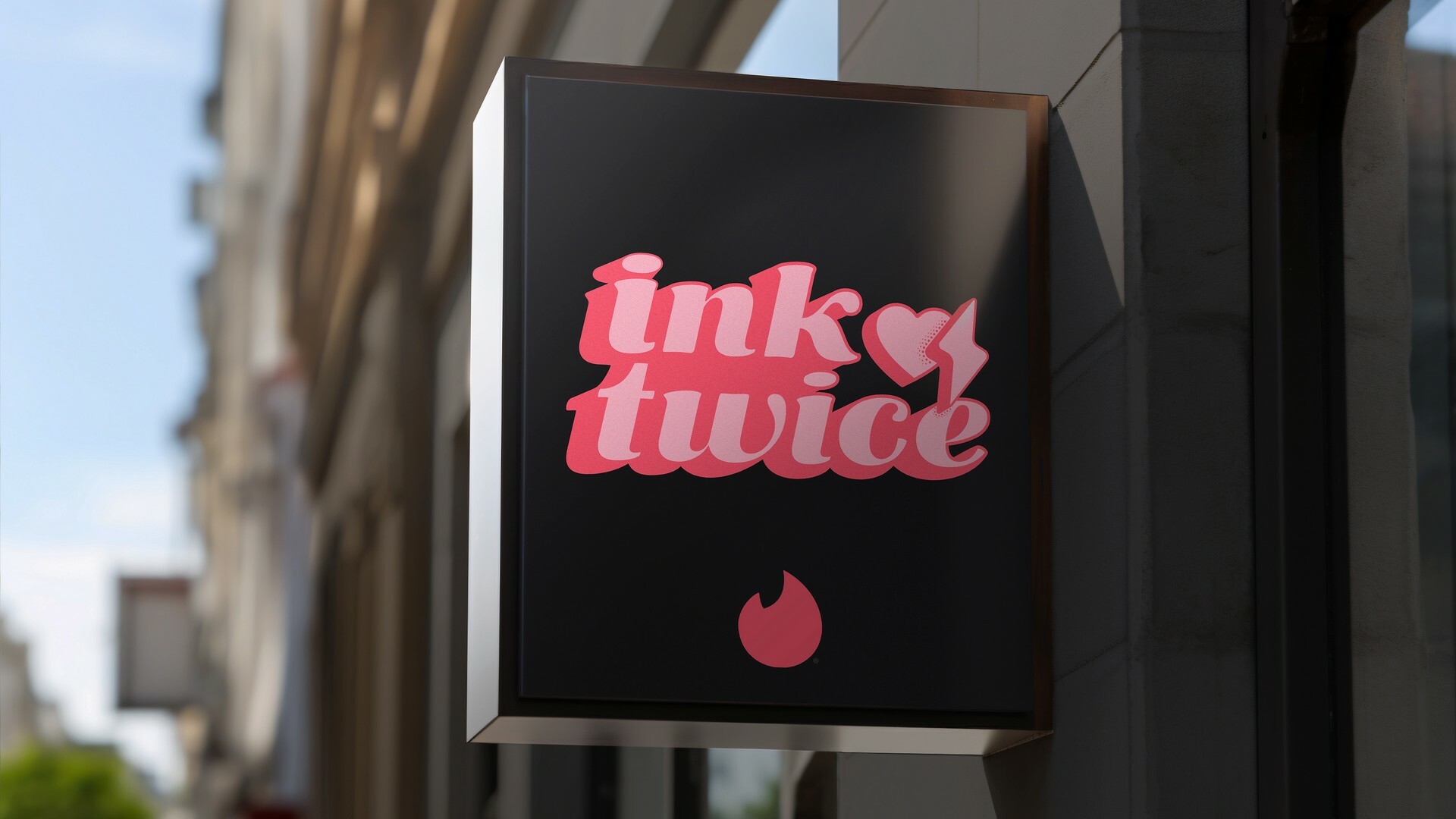 We've all got things that remind us of our ex: that particular coffee shop, park bench, or street corner where you snogged once. But some reminders are worse than others. Like a tattoo, for instance. 
You may have wanted to declare your love for your ex in an act of permanence back then, but now the mere sight of their initials on your forearm is enough to bring your breakfast back up. That's why Tinder is offering Londoners with tattoos of their exes to get free coverups this October, so you can start again with a freshly inked slate. 
Tinder is opening 'Ink Twice', a free tattoo pop-up in partnership with Sixty Ink tattoo parlour from October 11-13. Over the three days, tattoo artists Claudio, Suze and Dominga will be there to re-do those questionable tats and mend your broken hearts. 
People with tattoos they regret can enquire about getting a coverup on the Ink Twice website. You'll be able to have a tattoo consultation with one of the three Sixty Ink tattoo artists, who will then let you know if they have chosen you for a free tattoo.  
They say you shouldn't get a tattoo or a drastic haircut when you're going through a breakup. To that we say, pfffffft. 
ICYMI: Alexandra Palace wants your selfies for a giant artwork.
Listen to Time Out's brilliant new podcast 'Love Thy Neighbourhood': episode eight with Hans Ulrich Obrist in South Kensington is out now.
Stay in the loop: sign up for our free Time Out London newsletter for the best of the city, straight to your inbox.