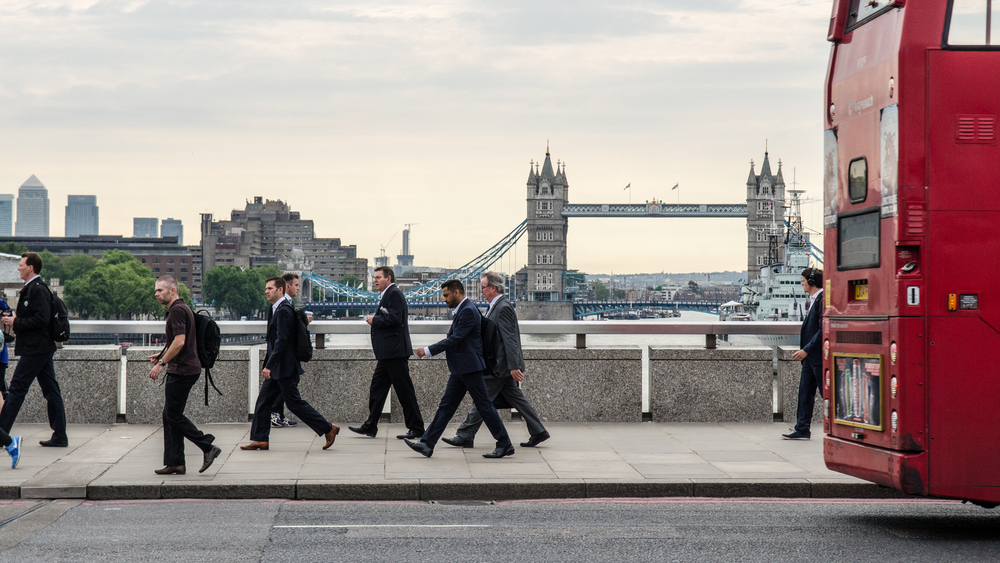 Sure, anti-car measures and stricter speed limits in recent years have made London a bit safer for pedestrians – but our city is still a pretty perilous place for those of us getting about on two feet. Even with all its LTNs and 20mph zones, the capital still feels absolutely rammed full of cars. 
It'll come as a surprise to absolutely no one, therefore, that one part of London has been revealed as the worst place to be a pedestrian in the entire UK. A recent study by Claims.co.uk combed through data from the Office for National Statistics and looked at collisions with pedestrians in cities across the UK between 2012 and 2021
The country's most dangerous place to be a pedestrian was none other than the City of London. The Square Mile apparently averaged 61 crashes involving pedestrians every year, which amounted to just over 28 percent of all crashes in the area.
And it's no wonder, really. The City is full of cabbies, buses, delivery drivers and vast seas of pedestrians – all jam-packed in a tiny area. Also ranking badly in the study was Westminster, which was named the third-worst place in the UK to be a pedestrian.
So, for all London's traffic safety measures, we've got a long while to go yet before this city is properly safe for foot travellers. Maybe those Londoners who want cars banned from the city centre have a point…
Did you see that most Londoners have apparently never seen these famous landmarks?
Plus: here's why you should stay away from deer in London's parks at the moment.
Listen to Time Out's brilliant new podcast 'Love Thy Neighbourhood': episode eight with Hans Ulrich Obrist in South Kensington is out now.
Stay in the loop: sign up for our free Time Out London newsletter for the best of the city, straight to your inbox.