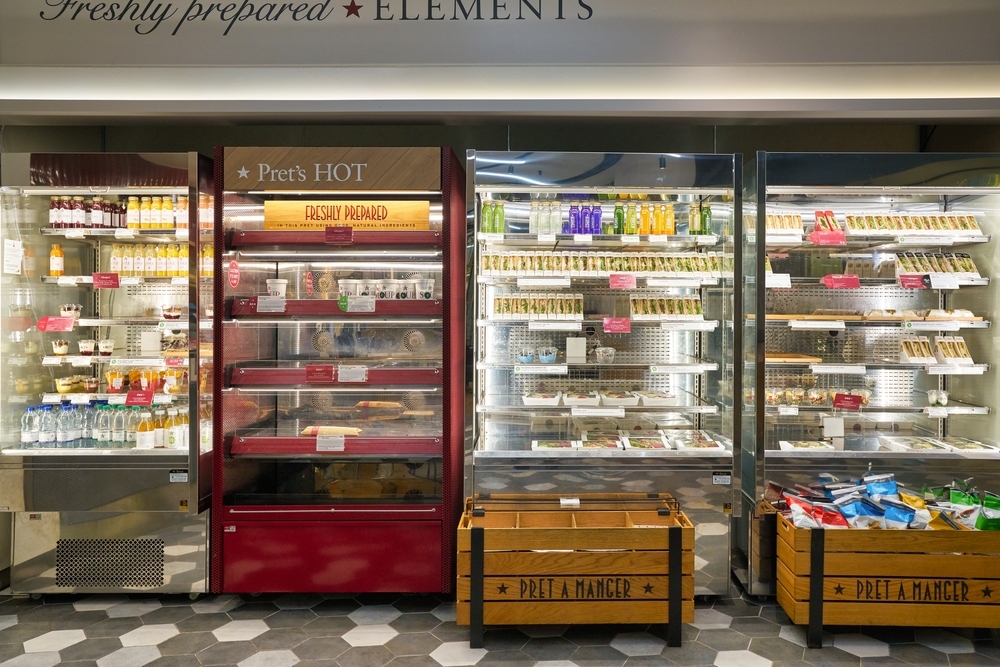 Pret A Manger has become synonymous with the London lunch break. Chances are that if you work in an office somewhere in the city centre, there's probably a branch of Pret just a few steps away. 
And for many of us, it's a budget-friendly go-to – or at least it was. Like so many formerly great value options, Pret's prices have succumbed to the pressure of the rising cost of living, and there's one sandwich in particular which is causing quite a stir. 
Pret's 'posh cheddar and pickle baguette' has been at the heart of some controversy recently, after a customer in High Street Kensington tube station opted for the sandwich to eat-in, and it set them back an eye-watering £7.15. It is called a 'posh' baguette, but come on. 
People of course took to X (formerly Twitter) to complain. Leyla Hayes wrote that '[the chain are] taking the piss,' and someone else said 'that must be Britain's worst-value baguette. For that price you could buy enough to make ten of them.'
A spokesperson for Pret made a statement in defence of the chain. They said to the Evening Standard: 'Prices of our products are typically higher at train stations or transport hubs, due to higher operational costs, and like all food-to-go retailers, dine-in prices are subject to 20 percent VAT.'
'Like all businesses, we are facing intense cost pressures, which we are trying to absorb as much as possible… We also recently doubled the Club Pret discount to help customers save even more.'
It's true that the sandwich takeaway price in a regular, non-transport hub branch would cost a slightly more reasonable £4.99, and that the monthly subscription now offers members a 20 percent discount, when it used to only be 10. 
However, when the scheme was launched in September 2020, it only cost £20 per month. It has recently risen to £30 and, what's more, the massive hike in the actual cost of sandwiches means the discount does little to counteract this. 
Pret's prices have risen by up to five times more than the average increase in price of a takeaway sandwich — according to the Times, the cost of an egg and mayonnaise sandwich has risen by 72 percent to £3.25 since August 2020. 
It feels like the era of grabbing a cheap lunch out is long gone, and we're now living in a world of super spenny sarnies. To avoid being really stung, maybe opt for a regular rather than a tube station branch of Pret, and definitely grab your lunch to takeaway.  
Did you see that Tinder offering Londoners the chance to cover up their regretted tattoos for free?
Listen to Time Out's brilliant new podcast 'Love Thy Neighbourhood': episode eight with Hans Ulrich Obrist in South Kensington is out now.
Stay in the loop: sign up for our free Time Out London newsletter for the best of the city, straight to your inbox.