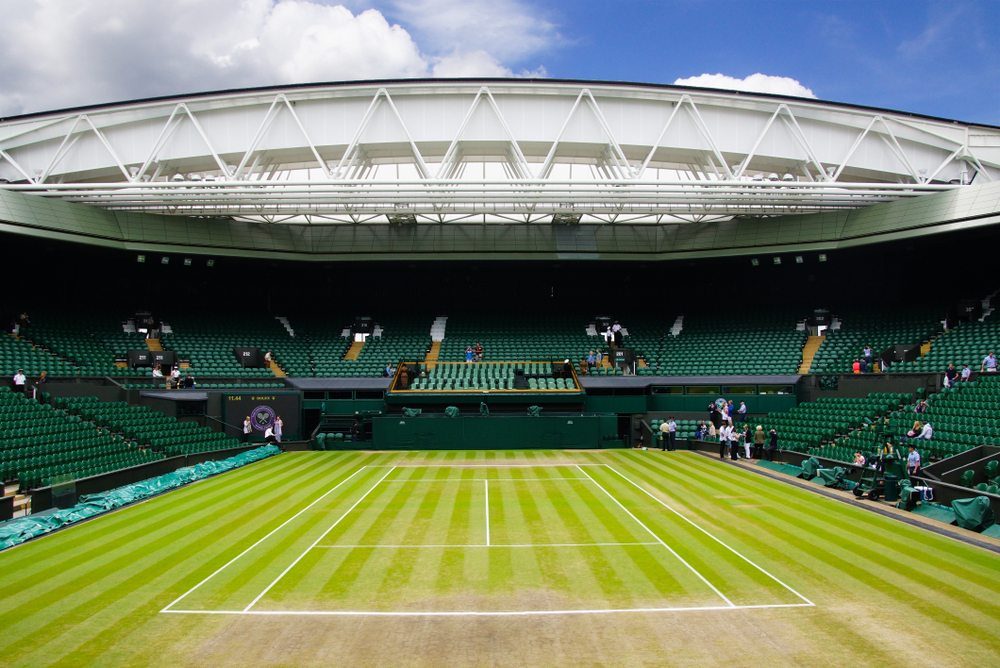 Get your whites ready! The Wimbledon 2024 ticket ballot is now officially open. Everyone's favourite Pimm's, grass stains and celeb spotting festival will be back again from Monday July 1 until Sunday July 14, 2024. If you fancy a bit of tennis action in west London next summer, here's how to get tickets to the annual event. 
The Wimbledon Public Ballot is open from now until 11.59pm on Tuesday October 10. Wimbledon hopefuls can register their interest by signing up online here. Each email registered can apply for a maximum of two tickets per household. It's important to note that if someone from the same address also applies, then your application will be invalidated.
Allocations will then be randomly selected by a computer. If you're successful, you'll be notified of your ticket allocations in November by email. Ticket winners won't be able to transfer their spot to anyone else as a gift. Remember, registering for the ballot doesn't guarantee tickets and guests won't be able to choose which matches they want to attend. 
It doesn't matter whether you register for tickets at the beginning or end of the balloting period – all applications will have an equal chance of getting a spot at the tournament. 
The ballot system was introduced in 1924 to give all tennis fans a fair shot at bagging tickets to the prestigious Championships. 
May the odds be in your favour. 
Listen to Time Out's brilliant new podcast 'Love Thy Neighbourhood': episode eight with Hans Ulrich Obrist in South Kensington is out now.
Stay in the loop: sign up for our free Time Out London newsletter for the best of the city, straight to your inbox