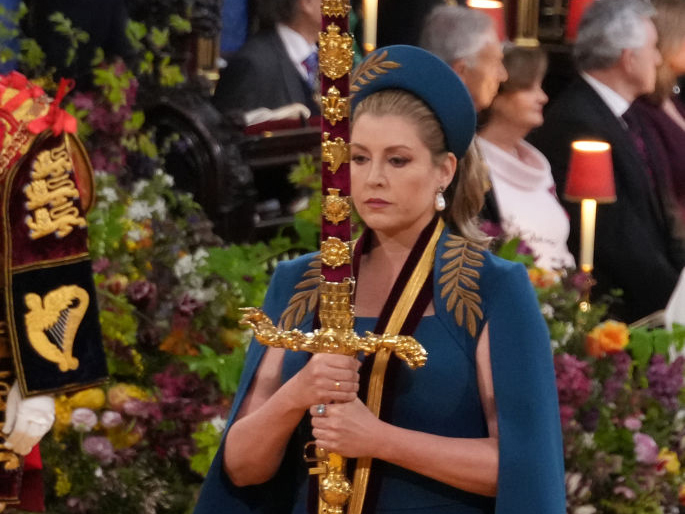 It might have been King Charles's coronation, but there was one person who stole the show from our new monarch. You probably remember Penny Mordaunt, AKA the sword lady, parading around in a blue dress and holding a very heavy sword – with aplomb, we might add – for the duration of the ceremony. And now you can cast your own eyes on this very blade at the Tower of London. 
The seventeenth-century sword of state has become an unlikely new attraction after its star role in the coronation. At over 3ft long and weighing 3.6kg, the sword is so heavy Mordaunt admitted to having to pop painkillers to help cope with the weight of the weapon. She was tasked with wielding the blade in her capacity as the lord president of the Privy Council.
'It's not an object we might have seen visitors looking for particularly in the past – but we expect that they definitely will now,' Charles Farris, a historian of the monarchy at Historic Royal Palaces, told the BBC. 
'It's wonderful to see the ways in which the recent coronation has given people a new found appreciation of the crown jewels.'
ICYMI: Here's how to win VIP tickets to Mighty Hoopla.
Plus: The Flying Scotsman is visiting London next month – here's how to see it.