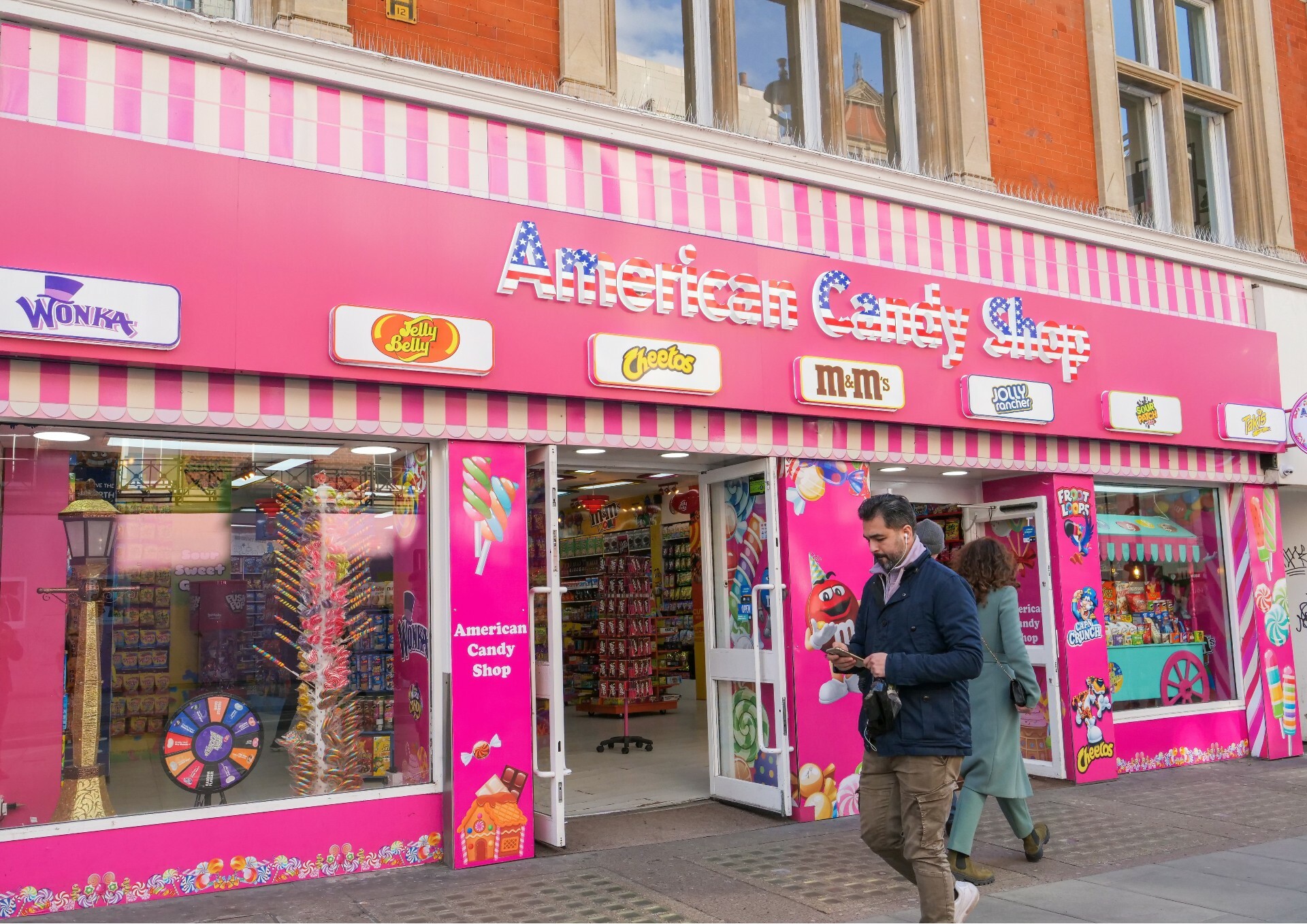 At some point over the last few years, American candy shops became the scourge of Oxford street. Nobody knew how they got there, or who was actually buying industrial quantities of sweeties at these suddenly ubiquitous stores. Over £1 million worth of illegal and counterfeit goods have now been seized from the nefarious American candy shops on Oxford street in the past 15 months.  
In the latest raids, the Metropolitan Police confiscated a range of goods from two sweetshops with a value of £145,000. The haul was made up of almost 7,000 items, which included 2,381 disposable vapes with double the UK limit of nicotine and over 15 times over the legal tank size – the e-cigs were hidden in five suitcases displayed on the shopfloor. They also seized 1,723 counterfeit mobile phone cases, 1,602 unsafe charging leads, 372 power banks with no safety labelling or UK company details, 273 unsafe travel adapters and 182 fake EarPods all sold at different prices. 
Westminster Council and the Met have been embroiled in a long takedown of the sweetshops which were discovered to be fronts for illegal businesses. The council is currently chasing unpaid business rates of £9 million owed by these stores. But owing to complex chains of leases and sub-leases, cracking down on these illegal shops is difficult. 

Councillor Adam Hug, leader of Westminster City Council, said: 'We have now seized more than £1 million in items from super strength vapes to designer fakes. That is an astonishing amount of fake and potentially dangerous items taken off the streets of the West End.
'We are dealing here with a sophisticated and determined racket that exploits UK legal loopholes to trade from shop lets. But these people now realise they are dealing with an equally determined council which will protect consumers with ongoing enforcement.' 

Hug added: 'As a council, we are doing all we can – but we need increased cross-government support to make life sour for the sweetshop racketeers.'
The big vape question: will Elf Bars die in 2023?
New digital displays are being trialled at London bus stops.