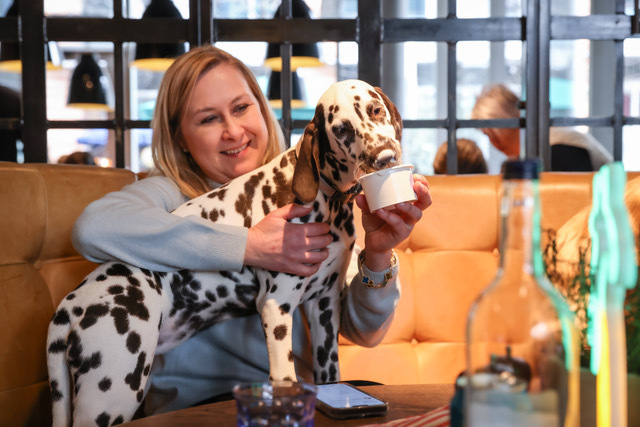 If you've been desperate for a white and black spotted dog ever since you watched '101 Dalmatians' but can't commit to being a full-time animal parent then you're in luck. London is getting its very own Dalmatian cafe. 
Pop Bark calls itself 'the world's first mobile Pupuccino Bar for dogs' and the company behind it has been doing dog experiences since 2017. So far they've done pop-up events for Golden Retrievers, Corgis, Cockapoos and now they're bringing us a Dalmatian cafe. 
The Doggy cafe will allow you to hang out with some extremely pampered Dalmatian pups, with a bar and bakery to keep you refreshed. Oh wait, did we say 'bar and bakery'? We meat 'pupuccino bar and doggy Barkery'. The latter will be serving tasty 'pupcakes' and 'dognuts'.
There will also be canine-sized furniture, and loads of fun props to help elevate your cute pup pictures.  
The  cafe will be a 'safe, off-lead experience where Dallies can roam, explore, and play with others,' according to founder Anushka Fernando. 'Breed-specific events are known to be the perfect way to socialise your dog whether they're an excitable puppy or older pet.'
So if you've had a stressful day at work or you're feeling fed up with your dogless life you'll be able to pop to the cafe and cuddle and play with some adorable dogs.
The dotty Dalmatians at Pop Bark will be at London's Devonshire Terrace, EC2M 4WY, on Sunday July 23. More dates to be added.
The best coronation events this weekend in London
The coronation fly past could be cancelled due to bad weather