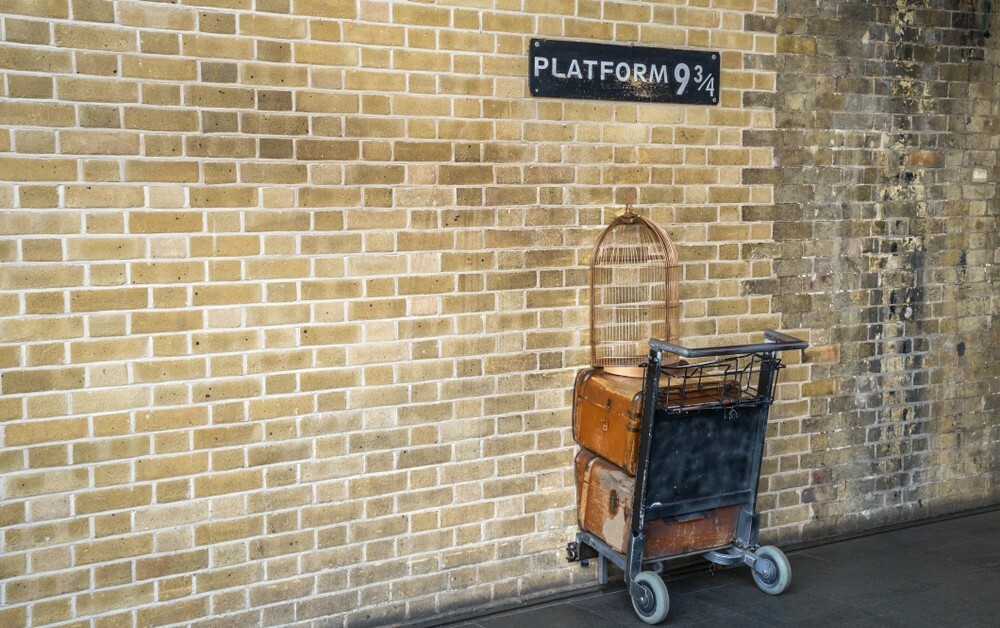 Witches, wizards and muggles: this one's for you. 'Back to Hogwarts', one of London's biggest celebrations of everything and anything to do with Harry Potter, is set to return to King's Cross this September.
'Back to Hogwarts Day' has become something of a tradition for Hazza P fans around the world. Held every year on September 1, it marks the departure of the Hogwarts Express from platform nine-and-three-quarters in the Potter books and films. Thousands of fans gather to mark the occasion, often donning robes from Hogwarts houses Gryffindor, Slytherin, Ravenclaw and Hufflepuff.
As any true Potterhead knows, the IRL platform nine-and-three-quarters isn't between platforms nine and ten at King's Cross but on the concourse. It's there that HP fans will gather once again this year, with the highlight being a countdown at 11am that sees the Hogwarts Express appear on the King's Cross departure boards.
And that isn't all. From September 1 to 3, King's Cross will get taken over by Potter-related stuff. Visitors will be able to do things like sip Butterbeer, play computer games, enjoy Lego Harry Potter giveaways and take part in photo opportunities. There'll also be a massive 'wand spinner', so that visitors can find out which wand they're best suited to. 
On top of all that, one lucky fan will be selected to help lead the countdown. To be in contention, you'll need to send in a video pitch of their best countdown by midnight on August 7. Oh, and you'll need to be aged between five and 17. Sorry, adults.
You can find out more about all this on the official 'Back to Hogwarts' website here. You can apply for to be the leading here. 
Did you see that David Hockney has painted Harry Styles – and it's going on display?
Time Out's brilliant new podcast, 'Love Thy Neighbourhood', is out now. Listen to the first episode with Bimini in Bankside. 
Stay in the loop: sign up for our free Time Out London newsletter for the best of the city, straight to your inbox.