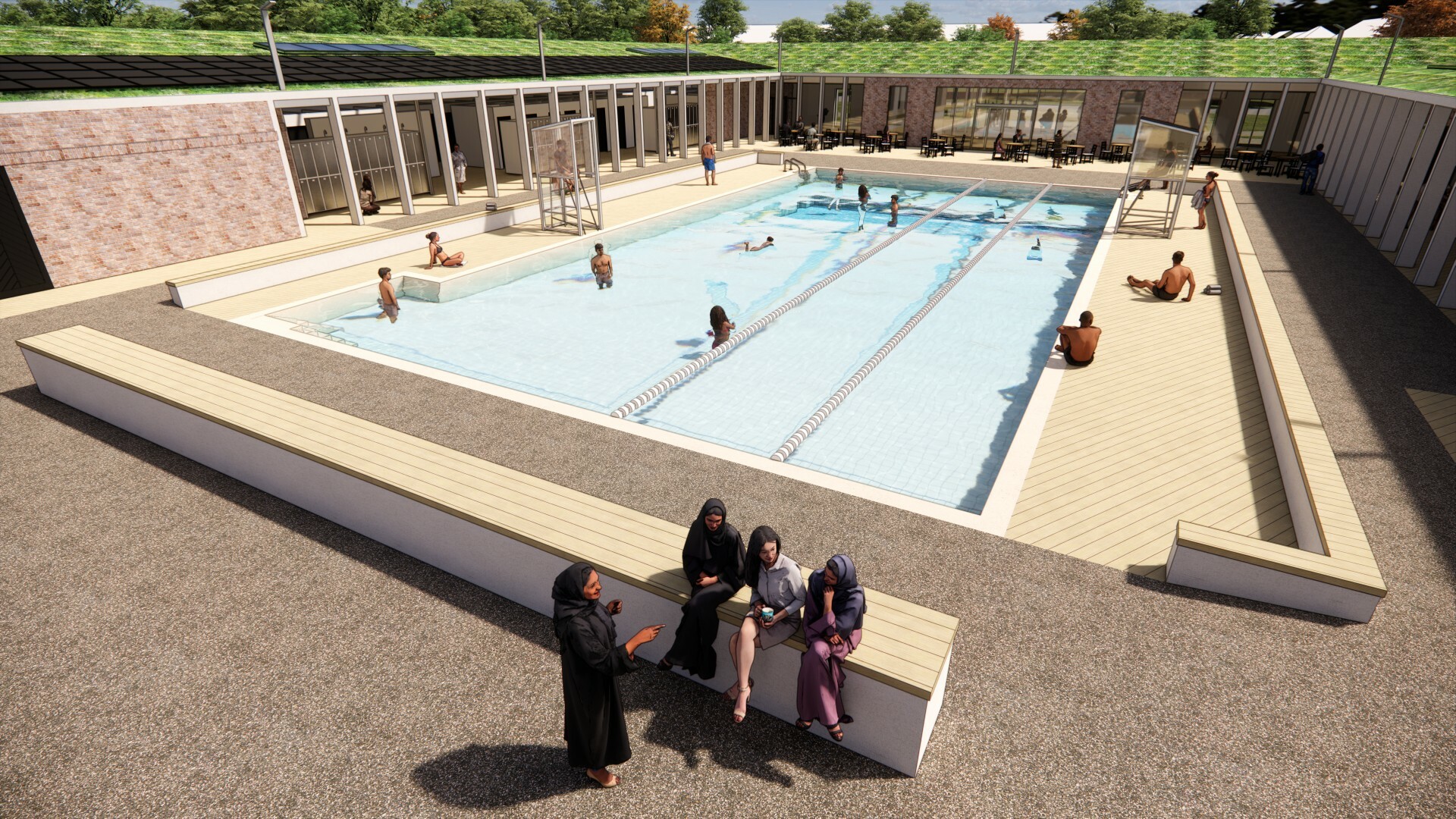 Londoners are always looking for places to go outdoor swimming, especially when there's a 30C heatwave like the one we're experiencing right now. Plus, we might all be underwater soon, and what better way to alleviate our climate anxiety than by diving into a lovely cold pool?
That's why you'll be glad to hear that a massive new lido is coming to east London. Hopefully, it'll be open in time for next summer's inevitable scorchers. 
Redbridge Council has confirmed plans to build a brand new outdoor lido in Valentines Park in Ilford. The council says it is a response to the increasing popularity of open-air swimming.
If it goes ahead, the site will feature a 25-metre, six-lane pool, a children's splash pad, changing facilities, a café, gym, meeting room, dancing and exercise studio, car parking and a picnic area.
Councillor Kam Rai, deputy leader of Redbridge Council and Cabinet Member for Finance and Regeneration said: 'Our borough is a great place to live, work, and visit, and we're continuing to invest in leisure facilities so local families and visitors can access everything they need right on our doorstep.
'The new lido will provide a sustainable, fun, and social place for people to exercise in the great outdoors, while boosting our local economy and restoring the heritage of Valentines Park.'
Valentines Park used to have a lido but it was closed in 1995 due to upkeep costs. Redbridge Council has said the new pool will be sustainable and cost-efficient to run. 
A timeline for the construction of the lido hasn't been agreed yet. Public consultations regarding the future of the pool are taking place this week. 
You can follow the progress of Valentines Lido online here.
Did you see that Croydon now has one of London's swankiest lidos?
Listen to Time Out's brilliant new podcast 'Love Thy Neighbourhood': episode six with Sophie Duker in Dalston is out now.
Stay in the loop: sign up for our free Time Out London newsletter for the best of the city, straight to your inbox.