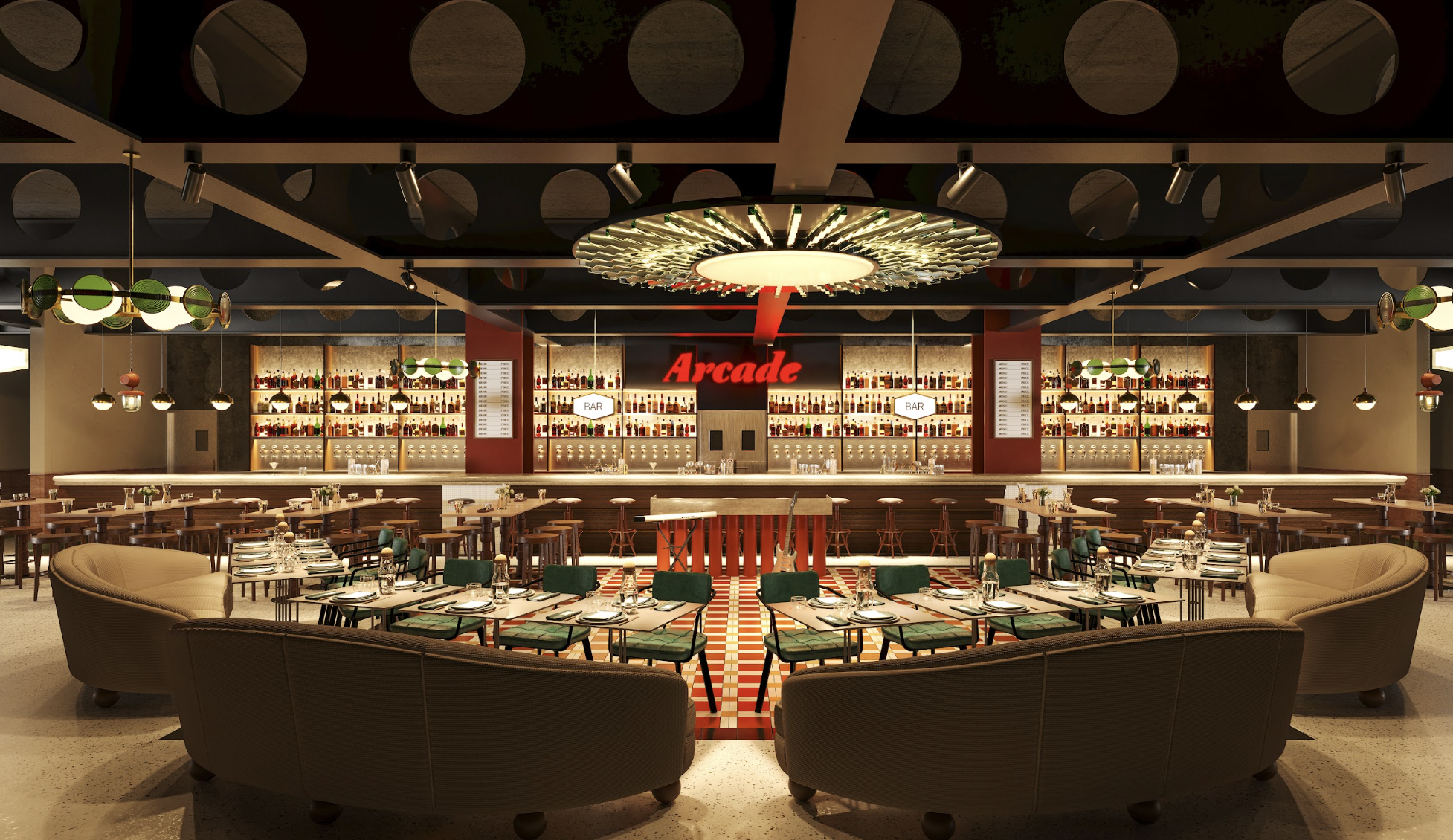 Arcade are opening their second London food hall this July.
They'll be taking to the ever-expanding Battersea Power Station development, which follows in the supremely successful footsteps of their Centre Point location. The original food hall has been a hit since relaunching in 2022, and offers up such tasty delights as Sushi Kamon and Plaza Khao Gaeng. Arcade's new hall is hoping to follow suit in terms of both popularly and deliciousness, and will host 13 different kinds of cuisine, including a bunch of brand new additions to their foodie family.
In the newcomer corner are Thai stir-fries and salads from Phed Power, Cantonese roast meat from Siu Siu, and Italian ice cream from Leccami Gelato. Returning Arcade favourites include Hero's Indian fast food, Sushi Kamon's Japanese offerings, Tipan Tapan's Nepali street food and Shatta & Toum's shawarma.
There'll also be three actual restaurants in the hall, including one from smash burger and fried chicken dons Manna, who'll be serving a bunch of brand new menu items including a Hot Bonnet Fish Filay and Chicken Block Burger with hash browns.
Then there'll be a new branch of Bao within its walls – hot on the heels of their new Marylebone joint, Bao Mary – and grilled chicken and steak restaurant Solis. Frankly, the number of options almost verges on the overwhelming. Come hungry, leave stuffed. 
And it doesn't stop there. There will be two bars; Tap Room and ABC Bar.The first is all about the beers, and the latter deals in classic cocktails. 
All the best new London restaurants opening in June
Taste Branston pickle and soy sauce ice cream in Chelsea – if you dare