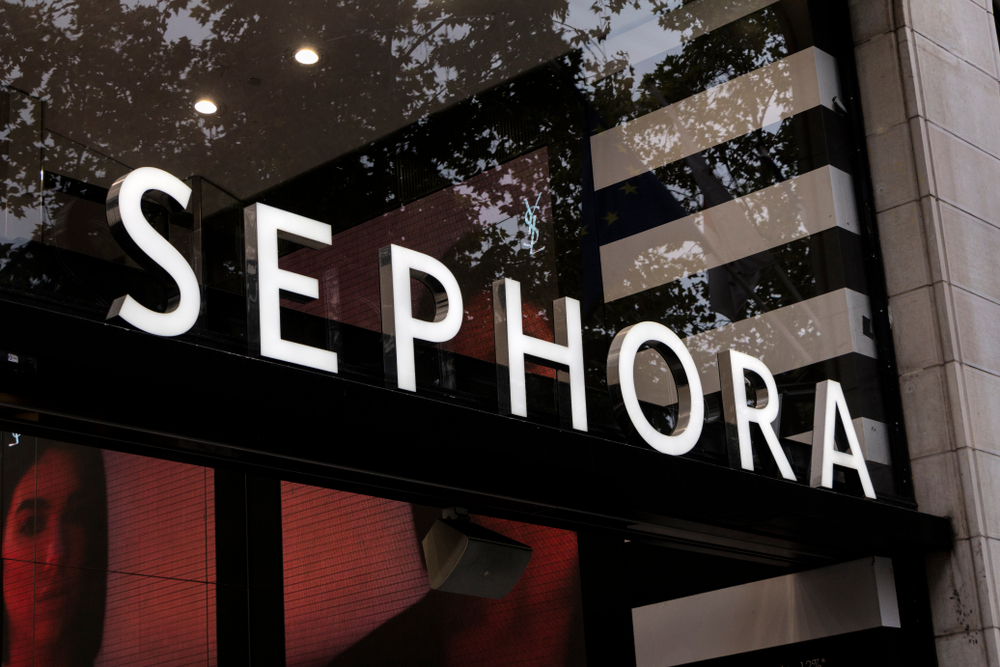 If you're into makeup, you'll know that Sephora is one of the best places to get it. After 17 years of being deprived of Sephora in the UK, Brits eagerly awaited the skincare emporium's opening in March of this year. Now, the cult French beauty store is opening a second London outpost. 
Get your makeup bags ready, as Sephora will open in Westfield Stratford on Wednesday November 15, just three weeks from now. It promises to stock products from 125 brands across fragrance, haircare, makeup, skincare and wellness, as well as new and exclusive brands including Adwoa Beauty, Relevant, Straand, Salt & Stone and Naked Sundays.
It's going to be the perfect place to get pampered. Like its other UK store in Westfield Shepherd's Bush, Sephora in Stratford will have a Grand Beauty Hub, where customers can get professional makeup, skin and hair treatments. 
Sephora chief executive Sarah Boyd said: 'We are so grateful for the welcome we have received from our fans in the UK. Their response to our White City opening blew us away and far exceeded our expectations.'
She added: 'We are committed to giving the UK a unique Sephora experience, one tailored to the unique cultural needs of this wonderful country.'
For more shopping tips in London, check out Time Out's list of the city's very best stores. 
Did you see that three of the UK's most popular bakeries are in London?
Listen to Time Out's brilliant new podcast 'Love Thy Neighbourhood': episode 12 with Paul Feig in Mayfair is out now.
Stay in the loop: sign up for our free Time Out London newsletter for the best of the city, straight to your inbox.