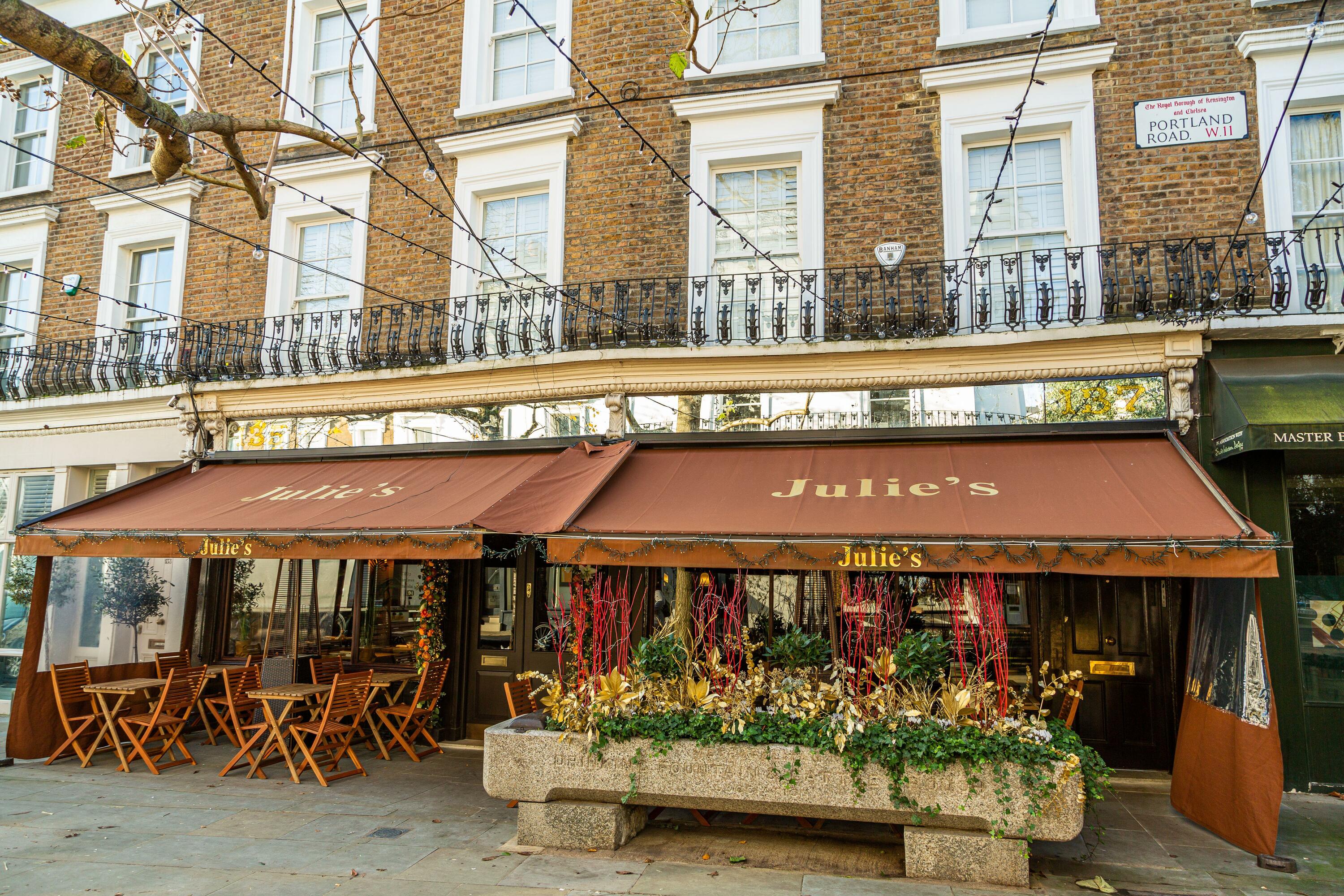 Last year, we were sad to report that Julie's in Holland Park, a beloved hangout for celebs and all of London's glitterati, had closed. But now we bring you good news: Julie's has risen from the ashes and will reopen next year. 
Opened in 1967 by interior designer Julie Hodgess, the restaurant and champagne bar was a well-known haunt for A-listers. Its most famous booth, G3, which became known as 'the G-spot' was hidden away in a curtained alcove, making it the perfect spot for VIPs. The resto hosted Kate Moss's seventeenth birthday party back in the day, and a table on which Tina Turner allegedly once danced still bears the marks from her high heels. 
Owners Timothy and Cathy Herring sold Julie's in January this year, but it has since been taken on by Holland Park local and Le Cordon Bleu-trained chef Tara MacBain. MacBain, who was a frequent past customer at the joint, plans to open the venue as a modern French brasserie, promising to 'bring the effortless elegance' Julie's had in the past. MacBain's menu will be as glam as you'd hope, with seafood towers, oysters and a martini trolley offering customers tableside cocktails
'I feel so grateful for the opportunity to reimagine this iconic restaurant, especially one that is so close to my heart. Julie's has become a West London institution and I look forward to continuing its legacy,' MacBain said. 
'It is also no coincidence that our launch team consists almost entirely of west Londoners — it is so important to me that everyone involved in the project holds Julie's to the same esteem and that we continue its unique story. I am so excited to welcome both original fans and a new generation of diners through our doors.'
For more legendary eats, these are the best restaurants in the city
Listen to Time Out's brilliant new podcast 'Love Thy Neighbourhood': episode 12 with Paul Feig in Mayfair is out now.
Stay in the loop: sign up for our free Time Out London newsletter for the best of the city, straight to your inbox.