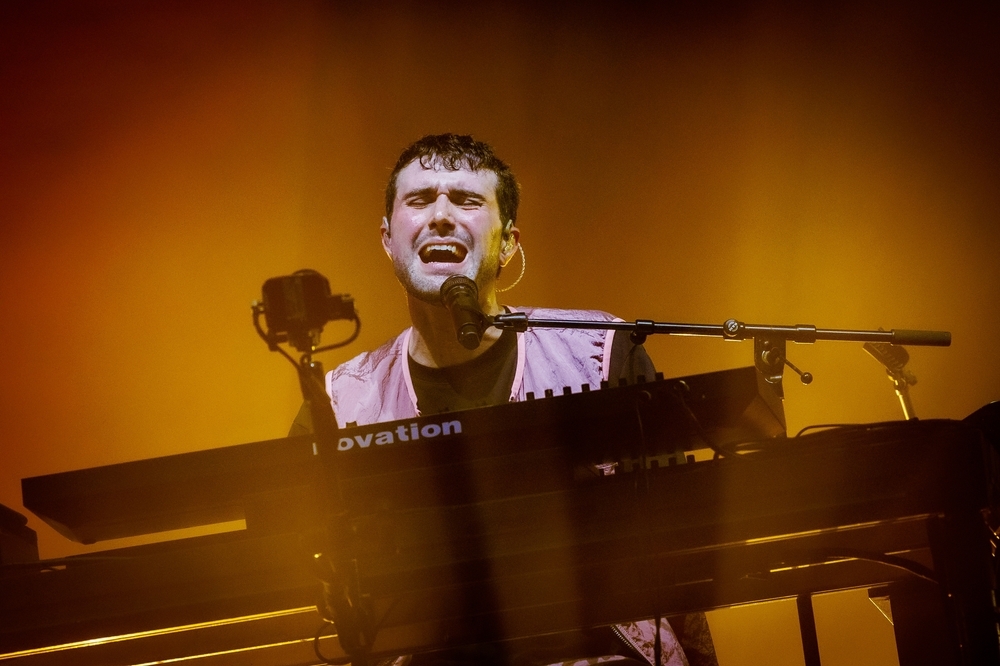 If you're not aware of Fred Again, well, where have you been? Over the past few years Fred Again (real name Fred Gibson) has grown into one of the world's biggest names in electronic and pop music. He's known as much for his mesmerising on-stage beatmaking as he is for his deeply personal 'Actual Life' album series.
Fred Again kicked off a four-night residency at London's Alexandra Palace last night (September 4), with further shows on September 5, 6 and 8. For those three Ally Pally dates left to go, here's everything you need to know, from set times and setlists to ticket availability.
What time will Fred Again come on stage?
Following from his show last night, we'd expect Fred Again to start on stage at around 9pm.
What's the full setlist for Fred Again's show at Ally Pally?
The electronic pop musician has promised a different setlist every night. However, this was what he played last night, on September 4.
Kyle (i found you)
Bleu (better with time)
Tate (how i feel)
Kammy (like i do)
Jungle
Rumble (Skrillex, Fred again.. & Flowdan cover)
Chanel (Frank Ocean cover)
Sabrina (i am a party)
Strong
(Romy cover)
Angie (i've been lost)
Clara (the night is dark)
Delilah (pull me out of this) 
Who is supporting Fred Again?
No support has been confirmed 
What time do doors open?
Doors open at 6:30pm on all three dates.
When will Fred Again's Alexandra Palace shows end?
Curfew is at 11pm on all three dates.
Are there any tickets left?
Tickets for all shows are officially sold out. Some are being re-sold on ticketing sites, though make sure to be on the lookout for scammers.
What are reviews saying?
The Evening Standard described last night's performance as 'an overwhelming emotional journey', reporting that the gig considered 'a steady flow of dance tracks', even if 'the 30-year-old producer's set came to an end sooner than expected'. 
All that being said, the musician has said that each night will be different to the last. So there's no telling what the next three shows will be like.
Is there a bag policy?
Gig attendees at Ally Pally are only permitted to bring in one small bag no bigger than A4 size.
What's Alexandra Palace's capacity?
The main hall has room for 10,250 concertgoers.
Did you see that Kylie Minogue has announced a free, intimate London gig in September?
Stay in the loop: sign up for our free Time Out London newsletter for the best of the city, straight to your inbox.