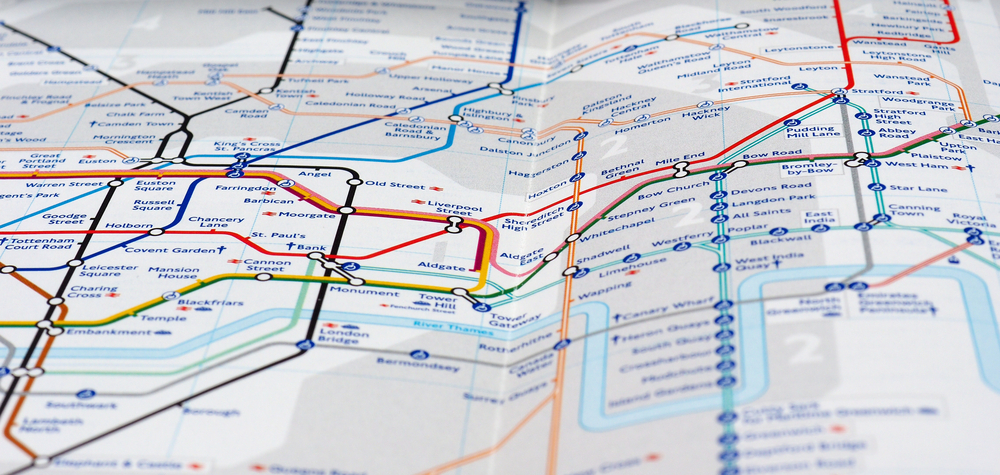 If you regularly ride the tube, you likely spend a lot of time staring at tube maps. After all, with little phone signal, what else is there to look at to be totally sure you don't make eye contact with anyone? 
Plenty of us should know tube maps pretty damn well. And now there's a game that tests just how much you've memorise of the London Underground's sprawling lines. Called 'Metro Memory', it's designed to see how many stations on London's Underground, Overground and Elizabeth line networks you can name.
Sound intriguing? Here's everything you need to know about 'Metro Memory'.  
What is the Tube Map Game?
Officially titled 'Metro Memory', the game sees users try and remember how many London tube, Overground and Elizabeth line stations they can name from memory.
Why is it called the Metro Memory Game?
We're guessing it has something to do with the tube being what other cities might called a 'metro', and that you're testing your memory by attempting to remember all the stations.
How to play the Tube Map Game
It's pretty simple. You go on the website, type in station names and see what percentage of the 416 stations you can remember. You can play at this link.
Who created the Tube Map Game?
The game was created by software engineer Benjamin Tran Dinh, who released it last Friday (October 20). In recent days, it has apparently had over 100,000 players.
Did you see that London now has an entire gallery dedicated to transport posters?
Plus: two London tourist attractions have been named the most overpriced in the world.
Listen to Time Out's brilliant new podcast 'Love Thy Neighbourhood': episode 11 with Ania Magliano in Haggerston is out now.
Stay in the loop: sign up for our free Time Out London newsletter for the best of the city, straight to your inbox.