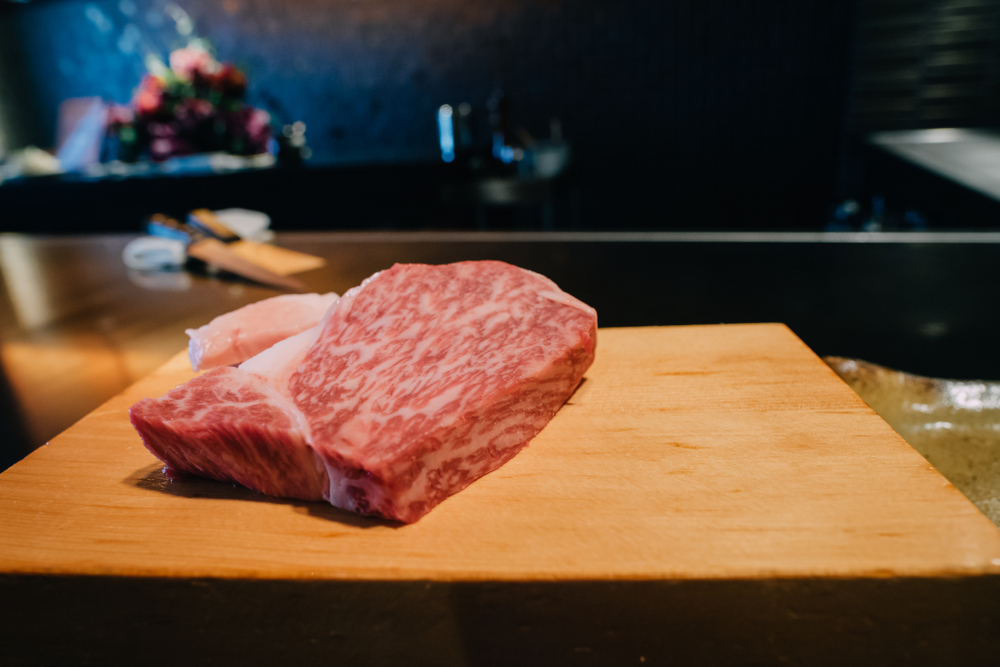 Would you pay £900 for a steak? In this climate, we're struggling to see why anyone would drop 900 big ones on any meal, even if it was the finest piece of wagyu around. But one London restaurant is flogging cuts of beef for just that price, making it the UK's most expensive steak. 
Want to get your hands on the exorbitant piece of cow flesh? You need to book a table at Aragawa, a new restaurant which opened last Friday in, you guessed it, Mayfair. The Japanese restaurant, which serves five choices of steak ranging from £500 to £900 for a 14-ounce serving, is an outpost of a Tokyo-based steak specialist. 
A sirloin steak at Aragawa, imported from Nishizawa Farm in Japan's Hyogo prefecture, will set diners back £760. Meanwhile, there's a wall of wine bottles that each cost £1,000 a pop. 
So why is this steak so expensive? Aragawa's steaks are made from Tajima beef, which is a strain of wagyu cattle. Tajima beef must undergo meticulous certification by the Japanese Ministry of Agriculture, Forestry and Fisheries, meeting strict criteria taking into account marbling, texture and the age of the cow, which must be at least 28 months.
The beef is then aged for three weeks while it is shipped from Japan. The master chefs cook the meat in a specialist kiln which can take just three steaks at a time, before it is rested and lightly seasoned with salt and pepper.
'We are bringing the best quality when it comes to the meat, something you rarely see even in Japan,' Aragawa's founder Kotaro Ogawa told the Evening Standard. 'This means the cost of the meat is very high. We are not just overpricing it because it is London.'
If that's out of your budget, find more meaty joints on our list of the best steak restaurants in London.